Taylor Swift communicates well with her fans and often surprises them with gifts and personally written letters.
Well, when Taylor Swift heard that there was a nurse in Georgia who was a big fan of hers, the 31-year-old singer knew what to do. She sent Britta Thomason a package full of comfortable clothes, candles and other items for relaxation outside of working hours.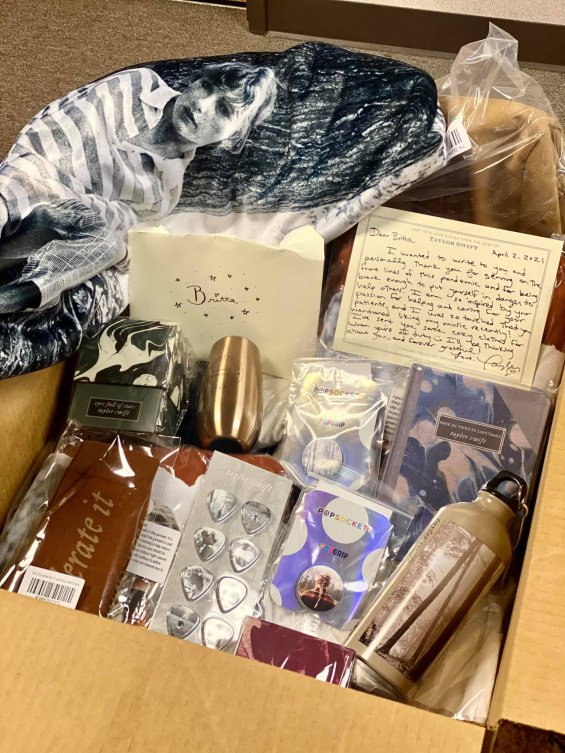 But that is not what moved Britta Thomason most, but a letter from Taylor Swift personally thanking her for her pandemic sacrifice.
Watch a video of Britta's reaction as she reads Taylor Swift's letter and looks at the presents:
Taylor Swift found out about Britta Thomason after her interview with The Telegraph in which she was asked what she does in her free time.
"I adore Taylor Swift. I don't deny that.", Britta Thomason said.
Always be up to date with the news and follow the trends!