Travis Barker has over 107 tattoos on his body, four of which are dedicated to his current fiancée Kourtney Kardashian. What do the different tattoos mean to him?
Those unfamiliar with Blink 182's music almost didn't know who Travis Barker was until he began a relationship with the Kardashian sisters' eldest sister, Kourtney.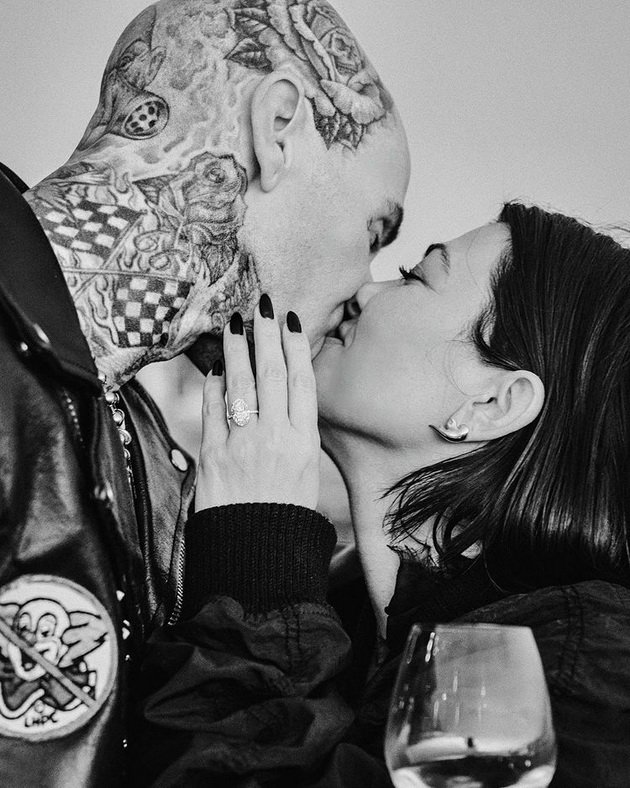 Travis is considered a great drummer and especially attracts public attention with the image of a "bad boy" and the fact that almost 70% of his body is covered with tattoos.
 

View this post on Instagram

 
Cover the ex's name with Kourtney's lips
If you thought there was no place for new art – then he decided to show that it is not true.
One week after asking Kourtney for a wife, Travis boasted of a new tattoo he dedicated to his future wife.
This time, Travis decided to completely cover the name of his ex-wife Shanna Moakler, with a large scorpion and a lip print of the new love.
Travis tattooed Shanna's name in the 2000s. They married in 2004, divorced in 2006 and officially divorced in 2008.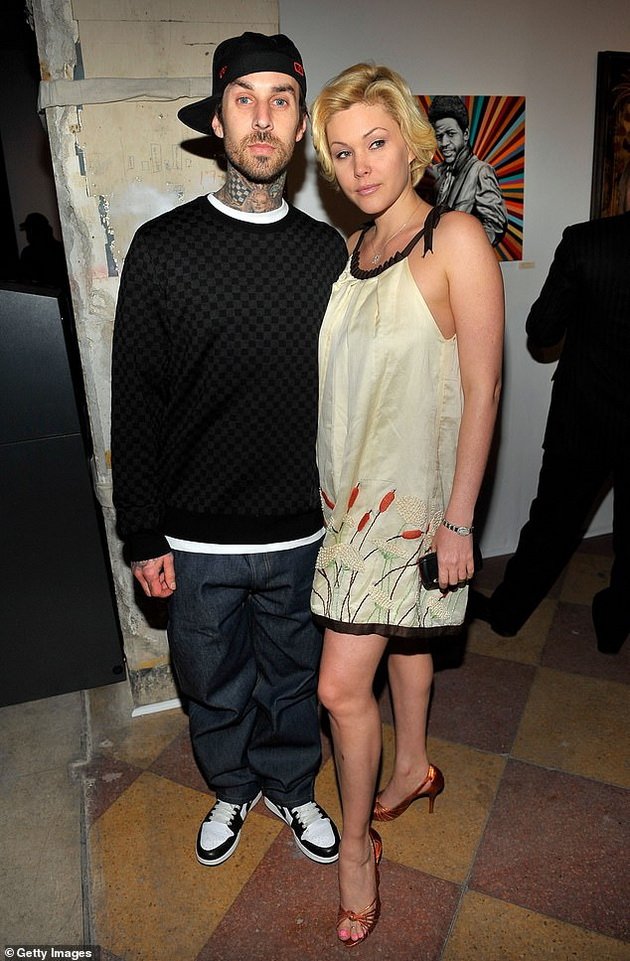 This is the fourth tattoo that Travis has dedicated to Kourtney. He had previously tattooed her name on his chest, letting her tattoo the words I love you on his forearm and the words You are so cool on his hip.
 

View this post on Instagram

 
Take a look at Travis Barker's most striking tattoos and their significance
According to Men's Health magazine, Travis has a total of 107 tattoos on 70 percent of his body.
The tattoo with the words Can I Say extends completely under the neck and marks his life motto. His autobiographical book from 2016 was titled with the same words.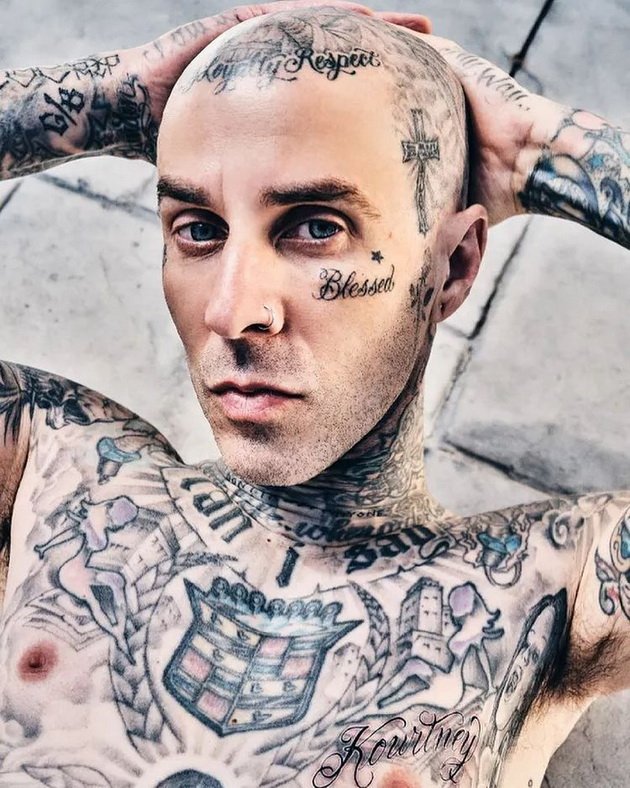 Years ago, he spoke openly about the aftermath of a plane crash in which he almost lost his life, substance abuse and life as part of the world-famous band Blink 182.
The Self made tattoo on his fingers reminds him of his humble beginnings and how much he worked for his fame and music career.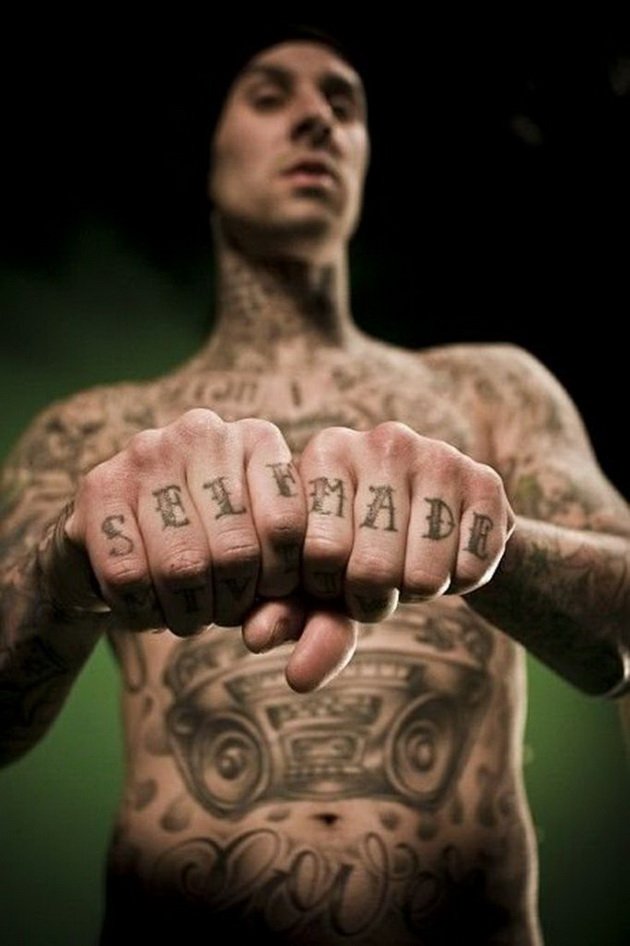 Cassette player on the abdomen – a typical tattoo for a musician, but in an interview, he explained that this tattoo is dedicated to his childhood when he loved to dance break-dance and collect ghetto music.
He had a collection of about 20 cassette players and constantly carried one of them with him, dancing in the streets on a piece of cardboard.
The most striking on the neck is the tattoo with the flag for car racing, which he explained that marks the year of his favorite car Cadillac and also on the back of the neck, there are flowers with a heart that says Mom, dedicated to his mother who lost at the age of 11 years.
Family First – Travis has spoken on several occasions about how important family is to him, he is known to be very close to his children Alabama and Landon, and he has this tattoo on two parts of his body – on his head and back.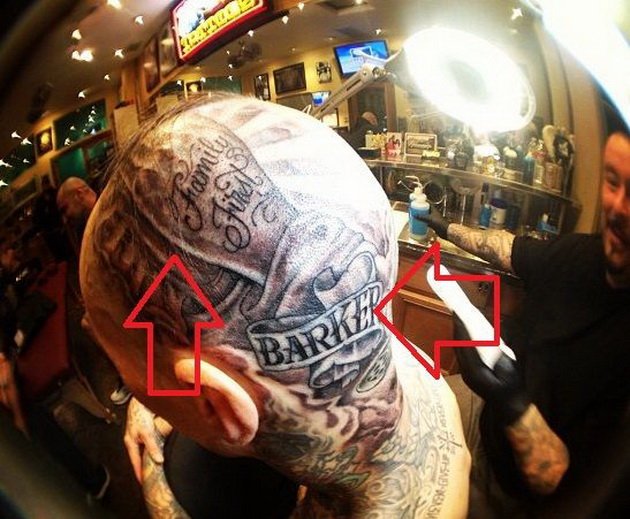 He has a portrait of Marilyn Monroe on his neck, and recently added the words "Don't trust anyone!"
 

View this post on Instagram

 
After the plane crash in 2008, he suffered a number of burns and some of his previous tattoos were damaged, after which he decided to put portraits of some of his family members in that area.
@travisbarker Your are covered in tattoos dude. talented artist ! looks exactly like Alabama . Love it ! #DOPE pic.twitter.com/4EZibqKM

— Allex Barker (@AllexBarker) October 27, 2012
In addition to these tattoos, Travis has a large tattoo of the Virgin as well as palms folded for prayer.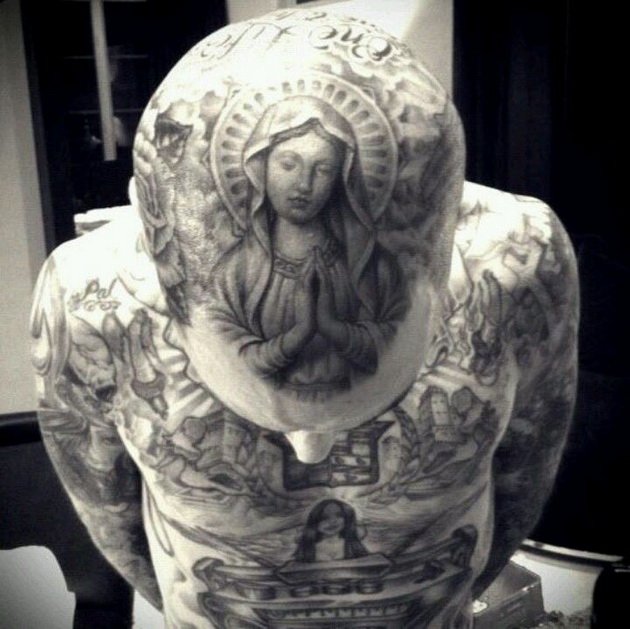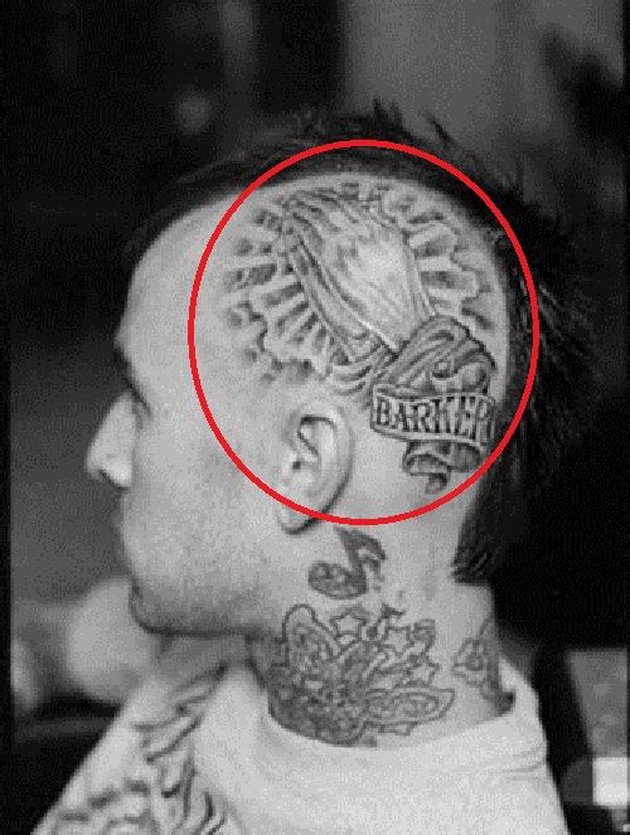 Sure, he still has a lot of bigger and smaller tattoos, but the above are some of the most striking.
Download the new game Guess The Celebrity Quiz and check how well you know your idols
Always be up to date with the news and follow the trends!