The name of Meghan and Harry's daughter – Lilibet Diana Mountbatten-Windsor – has been chosen in honor of Queen Elizabeth and Princess Diana. Although it was reported that they had asked the queen for permission, this was a lie and she was unpleasantly surprised. Other sources make it clear that the Queen was overjoyed and even met her great-granddaughter online.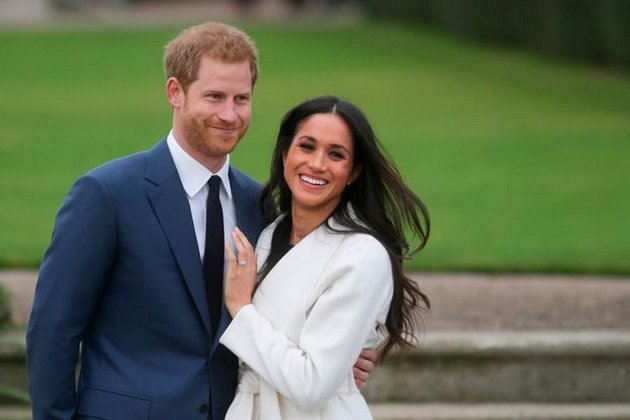 Meghan and Harry name their daughter as Queen without permission
Sources close to Meghan and Harry shared that the couple asked the Queen for permission to use the name Lilibet – her childhood nickname. But sources close to the Queen deny this.
Reportedly, Prince Harry and Meghan Markle didn't mention that they planned to use the name Lilibet. According to sources, the Royal Family did not even know that Meghan and Harry had a child until the news was shared on their website.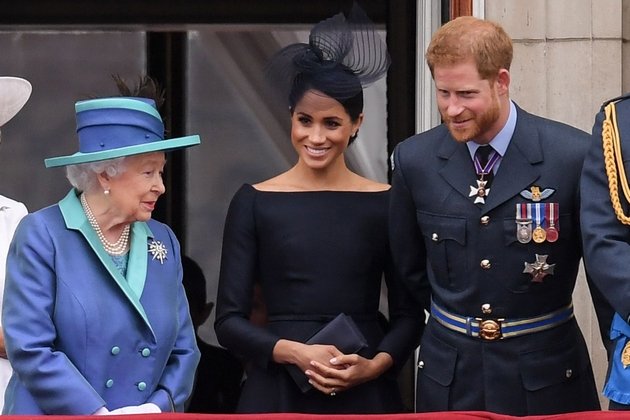 "Harry may have talked about possible names, but he definitely didn't tell the Queen that he would baptize his daughter Lilibet.", a source told Good Morning Britain.
According to the Royal author Phil Dampier, Lilibet is a very personal name for the Queen, so Prince Harry and Meghan Markle should definitely have consulted her about this.
The Queen was nicknamed Lilibet by her grandfather, King George, who joked that she couldn't pronounce Elizabeth when she was a child.
Later, her husband, Prince Philip, began to use the name of the Queen. In fact, very few people in the queen's family are allowed to call her Lilibet.
"It's a special name for the Queen and I think this is a humiliation. I really believe in that. I think the Queen is not happy about this because they treated her very badly. This is not a good idea. This is very rude to Her Majesty.", said a source close to the Queen.
However, despite all the scandals with Harry and Meghan, some sources claim that they are on good terms with the Queen. Some sources even claim that they have already introduced Lilibet to the Queen via video call:
"They were very excited and couldn't wait to tell the Queen that they had a child.", a source told the Daily Mail.
Meghan and Harry allegedly asked the Queen as soon as they returned from the hospital to tell her the good news and to immediately introduce her to her great-granddaughter.
At the same time, sources claim that the Queen invited Harry to dinner at Windsor Castle, following the unveiling ceremony of a new statue of Diana due to take place next month.
Although most criticize Meghan and Harry for using the Queen's name without permission, some Royal experts consider this a wonderful gesture and may calm the situation between the young couple and the Royal Family.
"Harry may not have asked for permission, but it was a nice surprise. Maybe this name will have healing powers. This is a difficult time when many things came to light and the Royal Family was marked as racist. Well, I think choosing a name is a good gesture in this situation.", a source told the Daily Mail.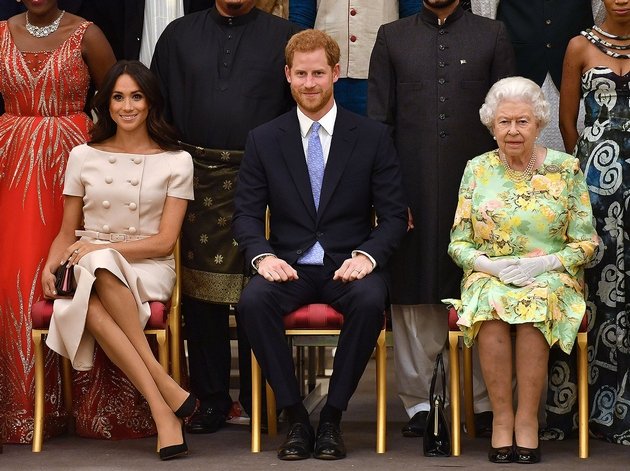 Some sources say that Harry wanted to use the name Lilibet if he had a daughter, even before he met Meghan. He allegedly talked to the Queen about this back then, and she was thrilled with the idea.
Even if this is true, then the situation was very different, so the Royal experts are convinced that Meghan and Harry still had to ask permission.
Always be up to date with the news and follow the trends!