There is nothing romantic between Brad and Jennifer now, but they are very good friends, and the actress says that due to the constant pressure to get married and become a mother, she had to go to a psychiatrist.
Jennifer Aniston has been world-famous for 30 years, but despite her success in acting, it seems that everyone is focusing more on her love life. Rumors are circulating about whether he may be married or whether he wants to have children at all, and now she reveals that in order to deal with this, she had to go to therapy.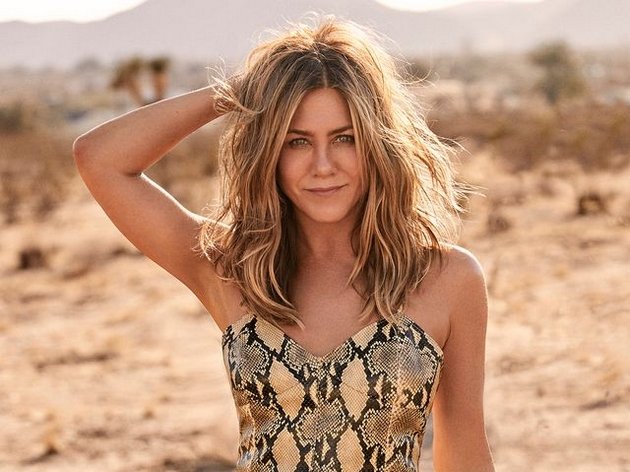 Jennifer Aniston: "I ended up in a psychiatrist because of the constant pressure to become a mother"
For People magazine, Jennifer reveals that once upon a time rumors that she was pregnant were so widespread that even family members pressured her and started asking her questions. All of this led Jennifer to see a psychiatrist so that she could cope better with family pressures.
"I just think, 'God, how many years will it take you to start ignoring that nonsense.' ", the actress said of her family.
After breaking up with Brad Pitt, Jennifer was with Justin Theroux, but this relationship also failed. After Brad broke up with Angelina Jolie, there were rumors that he might be with Jennifer again, but the actress says that isn't true.
In another recent interview, Aniston revealed that she and Brad are just friends.
"Brad and I are friends, we're friends and we talk.", she said.
Brad and Aniston's last "meeting" was during a reading scene from Fast Times At Ridgemont High last year. The reading was virtual, ie each of the actors was involved through a video call.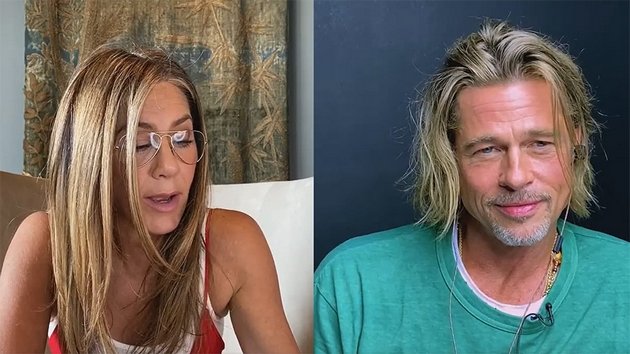 Back then, fans were more interested in Brad and Aniston interacting than reading, and it was obvious that they were on good terms.
"It was a lot of fun. There was nothing strange, except perhaps for those who saw us and expected it to be strange. We had fun, we did it with a good intention.", Jennifer told the reading.
Shortly after the divorce, Brad Pitt said that his life was boring and that his marriage to Jennifer had a part to play. However, he then decided to apologize for this statement:
"I am sorry that the statement was taken that way. Jen is an amazing and interesting woman who has remained my friend. Our relationship is important and I appreciate it very much. At the time, I didn't think Jen was boring, but that I was starting to become a boring person, and I was the only one responsible."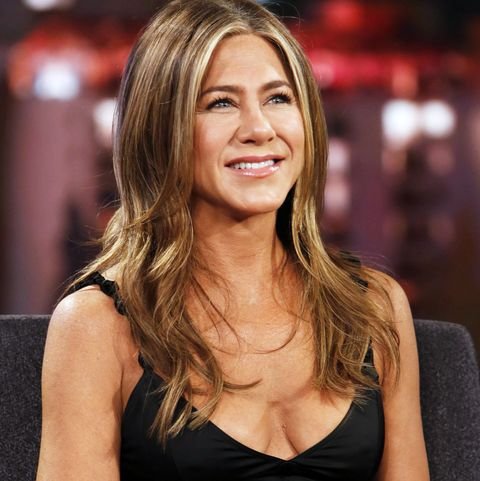 Jennifer is currently single and says that she is not thinking about marriage, but also that she doesn't use dating apps at all.
"I will never use applications. I will stick to the old-fashioned meeting – someone to invite me to a meeting. I feel better that way."
When it comes to marriage, Jennifer says she is now focusing on finding a good partner to enjoy. According to her, there is no need for marriage, ie documents that will confirm that she is with the right one.
The actress also talked about the problems caused by her public life, as well as the help she received from her psychiatrist.
"The therapy helped me a lot. Being a public figure has many amazing things that come with it. But there are also very difficult moments because we are just people, but everyone is constantly following us."
Finally, the actress emphasized that she now feels really happy:
"I am in a peaceful place now. I have a job that I love, I have people who mean a lot to me and I have nice dogs. I am a really happy and blessed person."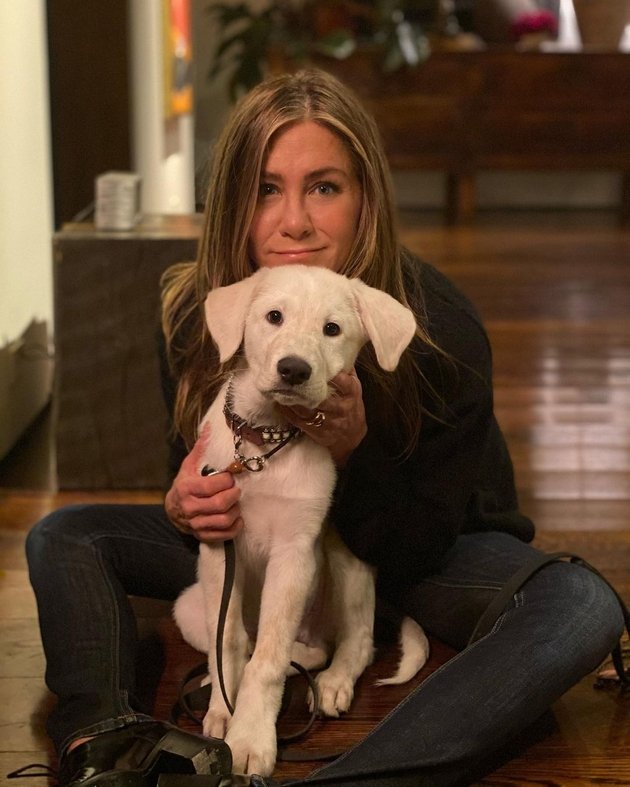 Download the new game Guess The Celebrity Quiz and check how well you know your idols
Always be up to date with the news and follow the trends!