After the meeting with the President of the United States, Joe Biden, Ukrainian President Volodymyr Zelenskyy came to the Capitol to deliver a speech before both houses of the US Congress.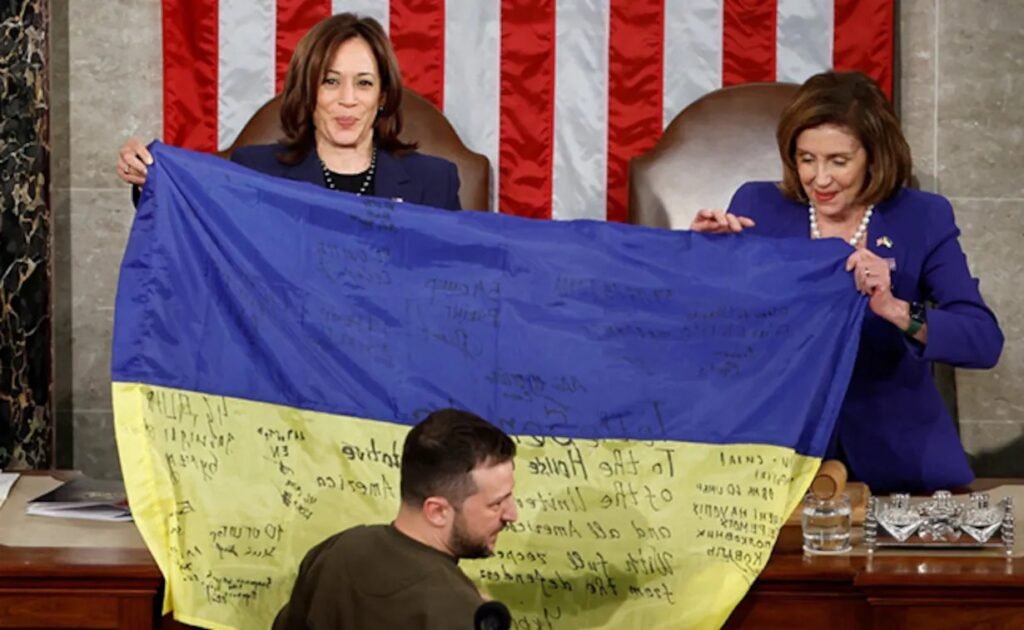 Zelenskyy: "This struggle will determine what kind of world our children and grandchildren will live in, whether it will be a democracy for all"
Indicating that it is a great honor for him to appear in Congress, he pointed out that given the great support of Ukrainian friends and partners, above all the United States, Ukraine has already won a victory over Russia on the military field.
"It is a battle not only for territory, for these or those parts of Europe. A battle is being waged not only for the life, freedom and security of Ukrainians or for any other country in the world that Russia wants to invade. This struggle will determine what kind of world our children and grandchildren will live in, it will determine whether it will be a democracy for Ukrainians, for Americans, for everyone.", said Zelenskyy.
He once again reminded that before coming to Washington, he visited Bakhmut, a fortress city in Donbas, which continues its heroic defense against Russian aggression. The moment he said this, lawmakers in Congress rose to applaud the guest.
He admitted that the Russians have superiority in artillery, ammunition and long-range missiles.
"They are destroying everything around, but Ukrainians will keep their borders and will never surrender.", Zelenskyy said.
He expressed confidence that the US Patriot missile system will help protect Ukrainian skies and cities. He also stressed that "one terrorist helping another" should not be allowed, given how Iran helps Russia by supplying drones.
"Ukraine has never asked US soldiers to fight on our land for us. I assure you that Ukrainian soldiers are capable of handling American tanks and planes by themselves."
The current aid to Ukraine, he noted, "is not charity, but investments in global security and democracy."
Zelenskyy also said that the Ukrainian people want peace, but a just peace, and "a just peace is the sovereignty and territorial integrity of Ukraine."
"On Christmas, millions of Ukrainians may not have electricity and water, but Ukrainians will not complain, their goal is to continue the fight with dignity and honor.", he pointed out.
At the end of his speech, Zelensky once again thanked all the legislators, and personally the President of the United States, but also every American family for the help in the struggle of Ukraine, and he presented the leadership of the Congress with a Ukrainian national flag – a gift from the Ukrainian soldiers who protect Bahmut.
"This flag is a symbol of victory in that war. We hold our lines, we fight and we will win because we are united – Ukraine, America and the whole free world.", Zelenskyy said in the conclusion of his speech, wishing everyone a "new year of victories".
Download the new game Guess The Celebrity Quiz and check how well you know your idols
Always be up to date with the news and follow the trends!