Meghan Markle and Prince Harry "touch the bear" a lot, and if they continue to attack the Royal Family, problems will follow.
Meghan Markle and Prince Harry choose a name for their daughter, and the focus is on Diana. However, the last days of pregnancy do not pass peacefully, because the Royal Family is very angry with them.
If they continue to attack the Royal Family Meghan Markle could get a new name and Prince Harry regain the title?
More than 45,000 signatures have been collected since yesterday when the British began to sign the petition that Prince Harry should restore the Royal title! They believe that Prince Harry is belittling the Royal Family, but that he and Megan Markle will not have much to sell if the title of Duke and Duchess of Sussex is revoked.
Royal expert Rebecca English warned Meghan Markle and Prince Harry that they were "touching the bear" too much and that they should drop the ball. She is referring specifically to a recent mental health documentary by Prince Harry. Meghan Markle herself talked about the difficult moments she went through and thought about suicide.
"The British Royal Family has never said a word against Prince Harry and Meghan Markle, but is it realistic to expect it to remain so? The real question is when he will cross the border.", asked Rebecca.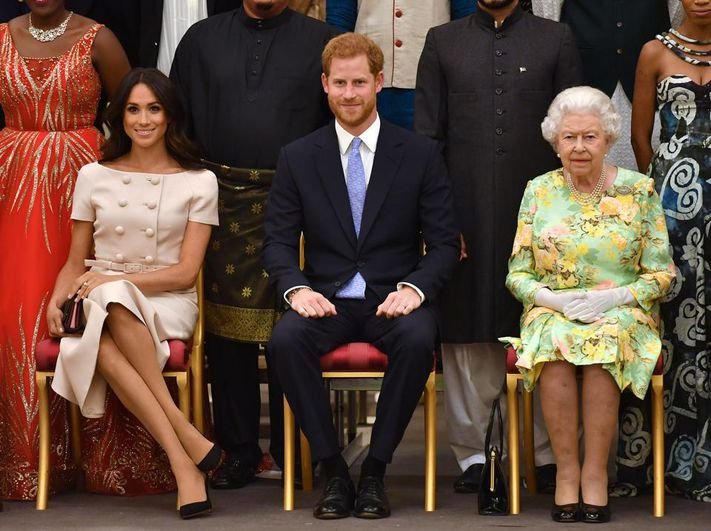 Rebecca English says everyone has been wondering how long Buckingham Palace will be silent and allow them to be insulted.
In less than two days, the British began to sign a petition demanding that Prince Harry return the title himself. Namely, everyone expects that the British Queen will have to react at some point.
"It would save Prince Harry from the inevitable diplomatic, political and state scandal.", said Lady Colin Campbell, who launched the petition.
Meghan Markle could get a new name
Connoisseurs of the British royal family believe that if Meghan Markle loses the title of Duchess of Sussex, she will still have something to "catch" and a title she can earn because she will have every right to be called Harry Princess of Wales.
Analysts believe that Prince Harry's move to return the title would be a win/win situation for everyone.
Always be up to date with the news and follow the trends!