"A fourth assassination attempt on Ukrainian President Zelenskyy has been thwarted.", Germany's Bild reported.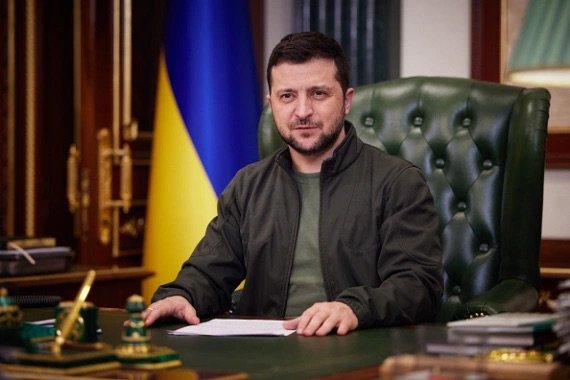 The respected German newspaper, which has already had exclusive interviews with Ukrainian President and Kyiv Mayor Vitali Klitschko, writes that a group of Russian saboteurs, led by a secret service agent, were arrested at the border between Ukraine, Slovakia and Hungary, and Russian spies from during the war they tried several times to enter Kyiv and eliminate the head of state.
Zelenskyy said that without negotiations the war will not end
Zelenskyy addressed the Italian Parliament and asked for help.
"For Russian troops, Ukraine is the door to Europe they want to break through, but barbarians must not be allowed to do so. The worst thing is that some countries are approaching famine. Ukraine has always been one of the largest food exporters, but how can we sow fruit under Russian artillery attacks?", said Volodymyr Zelenskyy, President of Ukraine.
On March 24, NATO leaders will meet at an emergency summit in Brussels to discuss Russia's invasion of Ukraine. Turkey today urged NATO to focus on a ceasefire in Ukraine, and Foreign Minister Cavusoglu said that Ankara, as a mediator, is exerting pressure and is in communication with both the Ukrainian and Russian sides.
"The first goal of all should be a ceasefire. The current war must end. Everyone should behave responsibly and constructively.", said Mevlüt Çavuşo .lu, Minister of Foreign Affairs of Turkey.
The United Nations is calling for peace and calling for a ceasefire. Secretary-General Guterres today called for an end to what he called the absurd war in Ukraine.
"The continuation of the war in Ukraine is morally unacceptable, politically indefensible and militarily meaningless. Even if Mariupol falls, Ukraine can not be conquered city by city, street by street, house by house. That war cannot be won. Sooner or later, we will have to move from the battlefield to the negotiating table.", said Antonio Guterres, UN Secretary-General.
The Kremlin today assessed that the negotiations with Kyiv are insufficiently "essential". "Zelenskyy said that without negotiations, the war will not end" and that he was ready to negotiate Ukraine's withdrawal from NATO membership.
Download the new game Guess The Celebrity Quiz and check how well you know your idols
Always be up to date with the news and follow the trends!