Ukraine has rejected a request from Russia to hand over the besieged city of Mariupol and raise white flags. Street battles continue in the strategic port city, and Mariupol residents have been trapped in the city for the past two weeks without water, food, or fuel. Ukrainian Deputy Prime Minister Irina Vereshchuk says there will be no surrender under any circumstances.
Ukraine rejects Russia's ultimatum to surrender Mariupol
"There can be no question of any surrender and laying down of arms. We have already informed the Russian side about this.", said Irina Vereshchuk, Deputy Prime Minister of Ukraine.
The Russian Defense Ministry has issued an ultimatum to Ukrainian troops in Mariupol to surrender in exchange for a safe evacuation of the city. Moscow is seeking to seize control of Mariupol, allowing it to link Crimea to Kremlin-backed separatist territory in eastern Ukraine.
"We call on the Ukrainian armed forces, territorial defense and foreign mercenaries to stop fighting and lay down their arms. Through the humanitarian corridors, they will be able to enter the territories controlled by Kyiv.", said Mikhail Mizintsev, head of Russia's National Security Center.
Odesa city officials have accused Russian forces of attacking apartment buildings in the suburbs this morning, the first such attack in the Black Sea port. The city council said there were no casualties but that the attack caused a fire. The mayor of Kyiv, Vitali Klitschko, has announced a new 35-hour curfew in the Ukrainian capital, which is set to begin today.
Official Kremlin is not satisfied with the dynamics of the Russian-Ukrainian negotiations. A spokesman for Vladimir Putin called on the West to influence Ukraine and seize the opportunity to make Kyiv more constructive.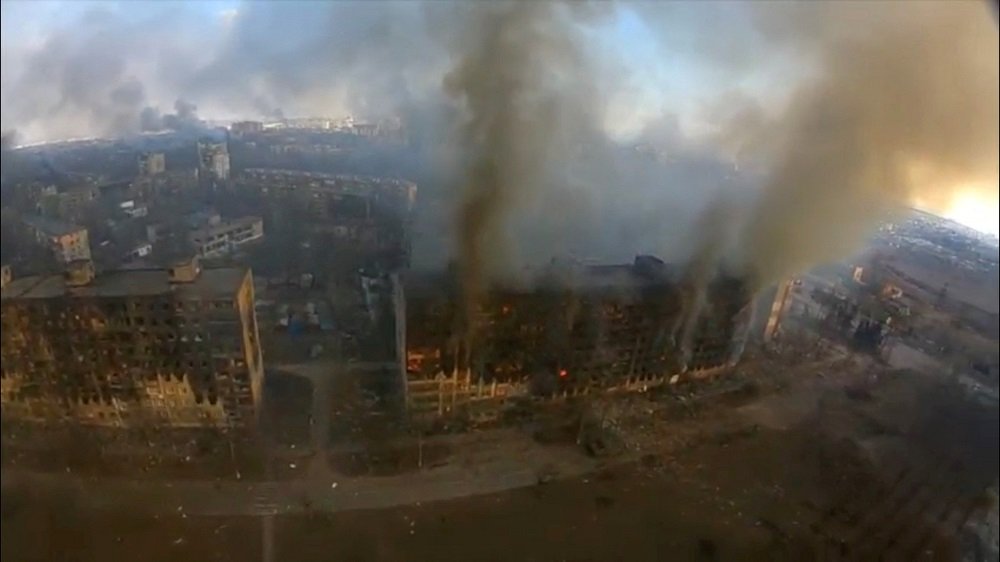 "The degree of progress in the negotiations is not as desirable as the dynamics of the development of the situation for the Ukrainian side. The Russian side is showing much greater readiness to work quickly and significantly.", said Dmitry Peskov, a spokesman for the Russian president.
Download the new game Guess The Celebrity Quiz and check how well you know your idols
Always be up to date with the news and follow the trends!