Relocation instead of withdrawal of the Russian army. U.S. officials warn that despite Moscow's announcement that it will reduce hostilities in northern Ukraine, the situation on the ground is quite different.
The US Department of Defense says that although the Russian army is moving north, there is still a threat to the Ukrainian capital.
Ukraine: Russia's withdrawal from the north is just a hoax
"We believe that this is a repositioning, not a real withdrawal. This does not mean that the threat to Kyiv is over. We should not be fooled by the Kremlin's recent claim that military strikes on the outskirts of Kyiv will only abruptly decrease.", said John Kirby, a Pentagon spokesman.
Despite Russian announcements of troops withdrawing from the vicinity of Kyiv, explosions erupted again near the capital. According to Western media, the day in Kyiv started with alarm sirens, after which loud explosions were heard in the suburbs.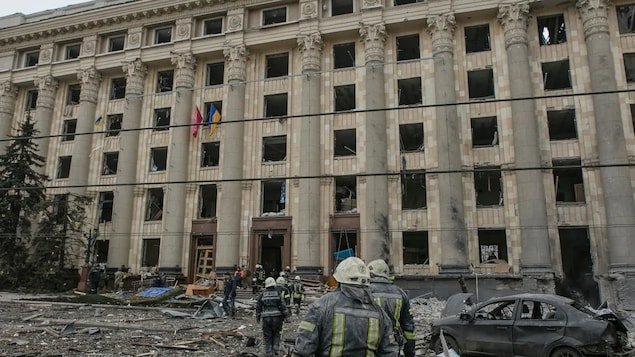 Ukrainian officials say the latest attack on the port city of Mykolaiv has killed at least 12 people and injured 30 others. The city of Lysychansk in the east of the country was also shelled last night. Ukrainian President Volodymyr Zelensky says that although there is progress in the negotiations, he still does not see concrete results.
"We see no reason to believe the words of certain representatives of a state that continues to fight for our destruction. Ukrainians are not naive people. Ukrainians have already learned during these 34 days of invasion and in the last eight years of the Donbas war that only a concrete result can be trusted.", said Volodymyr Zelenskyy, President of Ukraine.
Download the new game Guess The Celebrity Quiz and check how well you know your idols
Always be up to date with the news and follow the trends!