More than 3,000 people have been evacuated from the Ukrainian port city of Mariupol, which is under siege by the Russian army, said Ukrainian President Volodymyr Zelenskyy.
Zelenskyy: "More than 3,000 people evacuated from Mariupol – Situation in eastern Ukraine is extremely difficult"
In a video message released tonight, Zelenskyy said that humanitarian corridors were operating in three Ukrainian districts yesterday – Donetsk, Luhansk and Zaporizhzhia.
"We managed to save 6,266 people, of which 3,071 were from Mariupol.", he said.
Earlier, foreign agencies reported that the evacuated residents of Mariupol had joined a humanitarian convoy in the Russian-occupied city of Berdyansk, from where they were transported to Zaporizhzhia. Zelenskyy did not specify whether he meant these people.
He warned that the situation in eastern Ukraine remained extremely difficult from a military point of view.
According to him, Russia is preparing for new attacks in the eastern region of Donbas and the northeastern city of Kharkiv.
"Russian troops in northern Ukraine are withdrawing, slowly but surely.", he added.
Zelensky said in an interview with Fox News that sanctions against Russia work.
"However, punitive measures need to be tightened.", he urged.
The Ukrainian president also said in a video address that the withdrawal of Russian troops left behind a "complete catastrophe".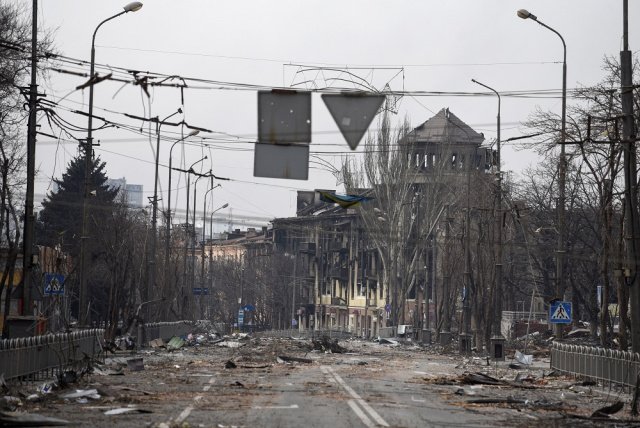 Zelenskyy warned the population in the northern regions and the outskirts of the capital Kyiv to beware of new Russian shelling and abandoned anti-personnel mines.
Download the new game Guess The Celebrity Quiz and check how well you know your idols
Always be up to date with the news and follow the trends!