The Ukrainian army has regained control of the vicinity of Kyiv, but what they have found there is horrific evidence of crimes against civilians. Streets blocked by dead bodies, mass graves, burning tanks and army vehicles, destroyed homes, hospitals, and schools, are what is left of several Ukrainian cities after the Russian military surrendered control.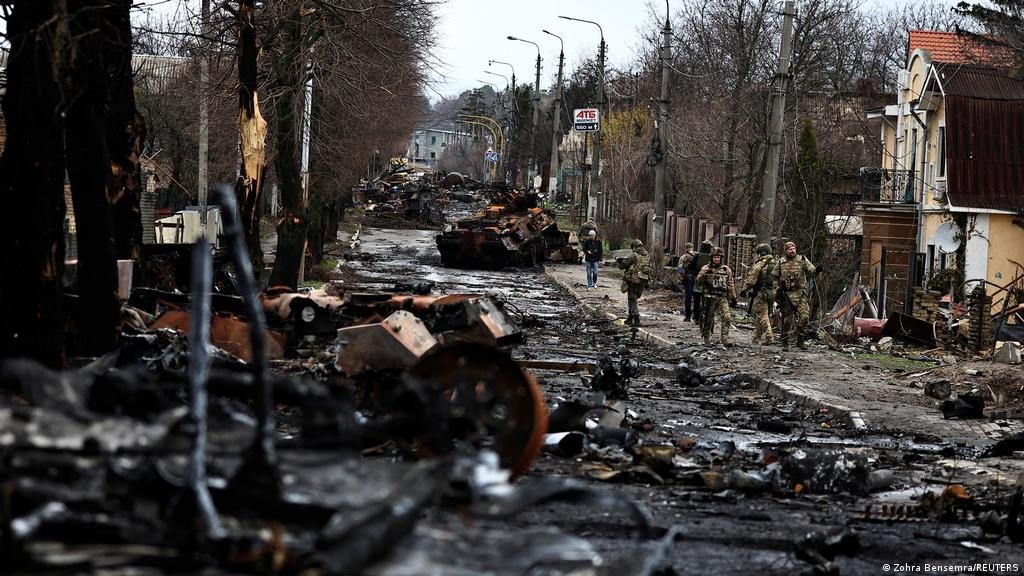 Terrible: Mass graves and dead people on the streets of Bucha
Ukraine's state prosecutor's office says a total of 410 bodies have been found at several locations near Kyiv. The mayor of Bucha revealed that so far about fifty lifeless bodies have been found in them, but he fears that the number may be much higher.
"I am a witness because I was here. Today we have the opportunity to show the world what happened here. Everything that can be seen will be part of the evidence in our case.", said Anatoly Fedoruk, mayor of Bucha.
Survivors of Bucha say they did nothing to provoke Russian soldiers to kill regardless of age or gender.
"I had to cover the grave with blankets to protect it from animals. I could not bury my son properly. I had to wrap it in a rug. They came in jeeps, killed him and fled.", said Irina Kostenko, a resident of Bucha.
"The Red Cross told me that maybe my husband was lying on the street. When I went out I immediately recognized him by his clothes. His face was crippled. It was seen that he was tortured and in the end, he was shot in the head.", said a resident of the town of Bucha.
Ukrainian President Volodymyr Zelenskyy has blamed genocide and called for an end to war crimes committed by the Russian military. He called on Russian leaders to take responsibility for everything the army has done.
"I want all the leaders of the Russian Federation to see how their orders are fulfilled. For these murders, for these tortures, for these hands torn from explosions lying on the streets. For shots in the back of the head of tied people. This is how the Russian state will be understood now.", said Volodymyr Zelenskyy, President of Ukraine.
Russia's foreign ministry says the footage of civilian casualties in Bucha was ordered by the United States as part of a plot to oust Moscow.
Download the new game Guess The Celebrity Quiz and check how well you know your idols
Always be up to date with the news and follow the trends!