We usually see politicians in a formal outfit, with closed shoes and a formal style of dress. That's why the photos and videos in which the President of the United States and his wife can be seen in an informal and relaxed edition with sneakers and barefoot on the beach look strange.
Joe Biden in a suit and sneakers, Jill took off her heels for the beach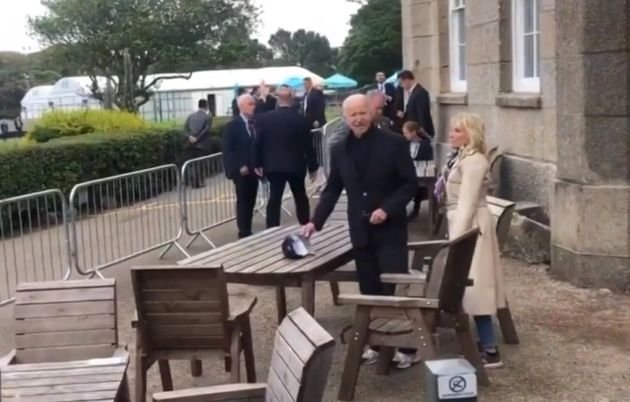 US President Joe Biden was photographed enjoying his sneakers on the terrace of the hotel where the G-7 summit is being held, accompanied by his wife.
A first in my career. @POTUS comes and sits down at table in a bar next to me and orders a drink. Am trying to act nonchalant #G7 pic.twitter.com/XQecXWIfJL

— Jon Sopel (@BBCJonSopel) June 10, 2021
Earlier, US First Lady Jill Biden was photographed barefoot on the beach with Kerry, the wife of British Prime Minister Boris Johnson.
The ladies were with Kerry and Boris's 1-year-old son, Wilfred, and they were obviously ready for this game because we can see that they left their shoes nearby.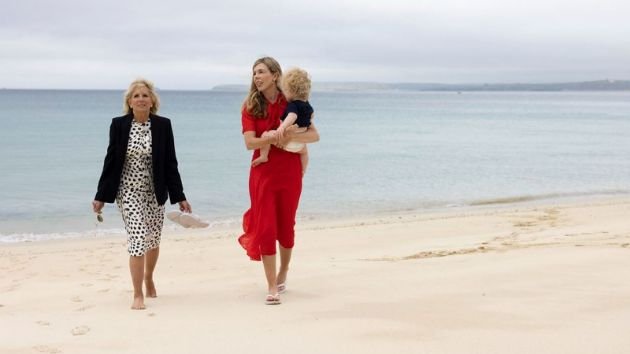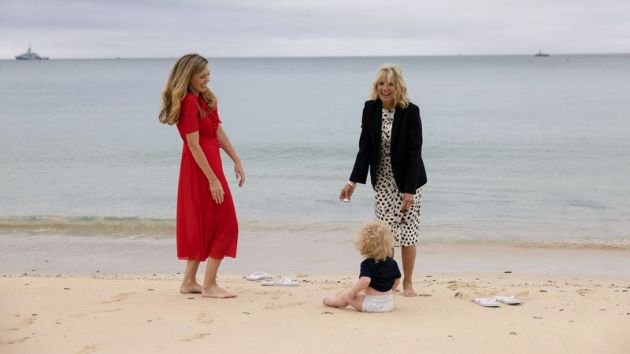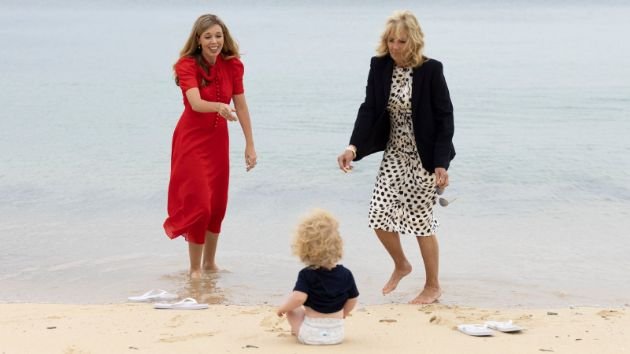 Earlier, the ladies were photographed in the same outfits with heels on the beach in Cornwall where they accompanied their husbands for a walk before the G-7 summit. Both politicians held their nicer halves in their hands.
The President of the United States made an interesting statement to the media and pointed out:
"I told the prime minister that we have something in common. We both married women of a higher class than us.", Biden said, and Boris agreed.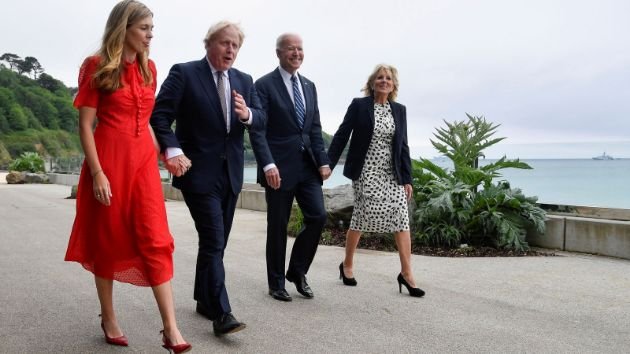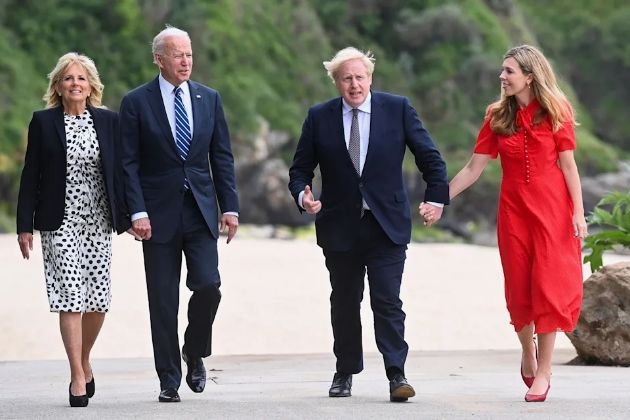 The British Prime Minister married his wife Kerry recently, in an informal and closed ceremony. It is interesting that during the wedding, Kerry was barefoot and in a boho-style wedding dress.
Always be up to date with the news and follow the trends!