Britney Spears will go to court for the first time in connection with the legal custody of her father, who didn't allow her to spend more than $2,000 a week, controlled who she would hang out with, and even what color her kitchen would be.
Britney Spears continues the battle with her father, and today there is a hearing in the court in Los Angeles. Earlier, the singer was spotted leaving the California County Sheriff's Office after consulting about her case.
Concerned Britney Spears goes to court, will testify against her father for the first time
The singer was in the company of a bodyguard and wore casual clothes – shorts, a wide white shirt, a gray cardigan and sandals. In the photos, Britney looks very worried.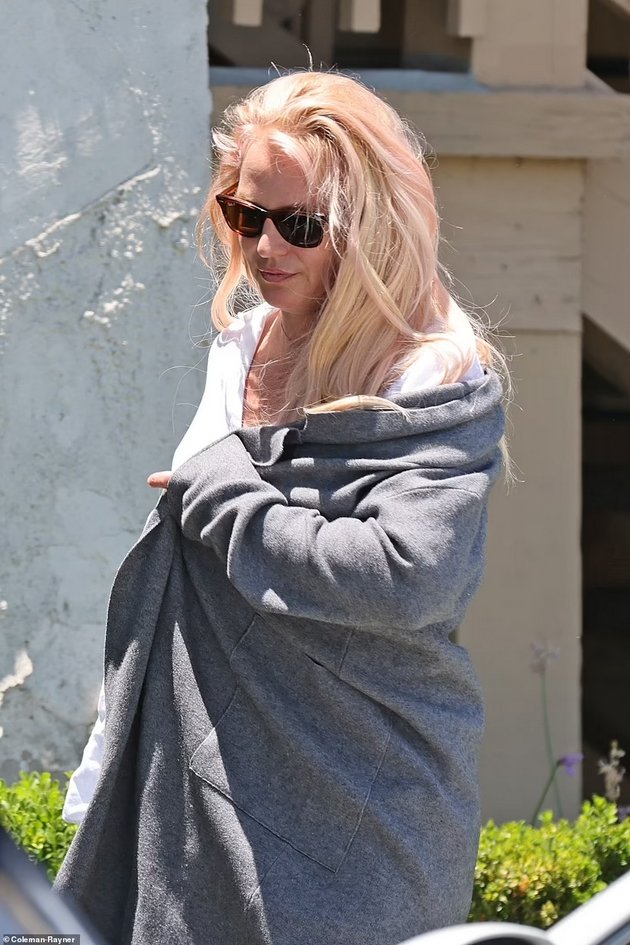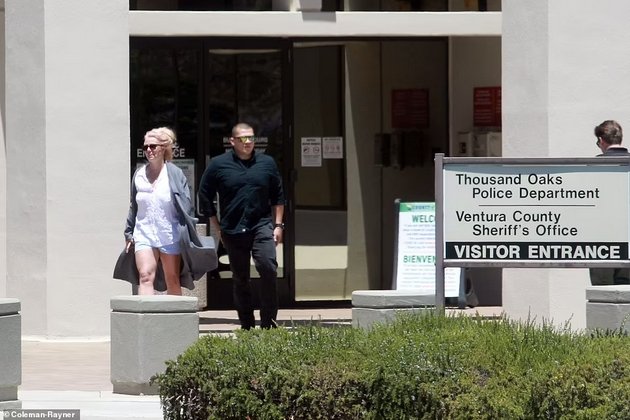 Although her boyfriend Sam Asghari openly supports her in the battle against her father, he was not with her this time.
Today's hearing of the singer is actually her first address to the court since the beginning of the battle with her father. Recently, the famous newspaper The Times published a report written by a forensic investigator back in 2016, according to which Britney complained that her father, together with a lawyer, controlled her to the point of telling her who she could be seen with, and even how to paint her kitchen. The same report states that Britney also complained about her father's alcoholism.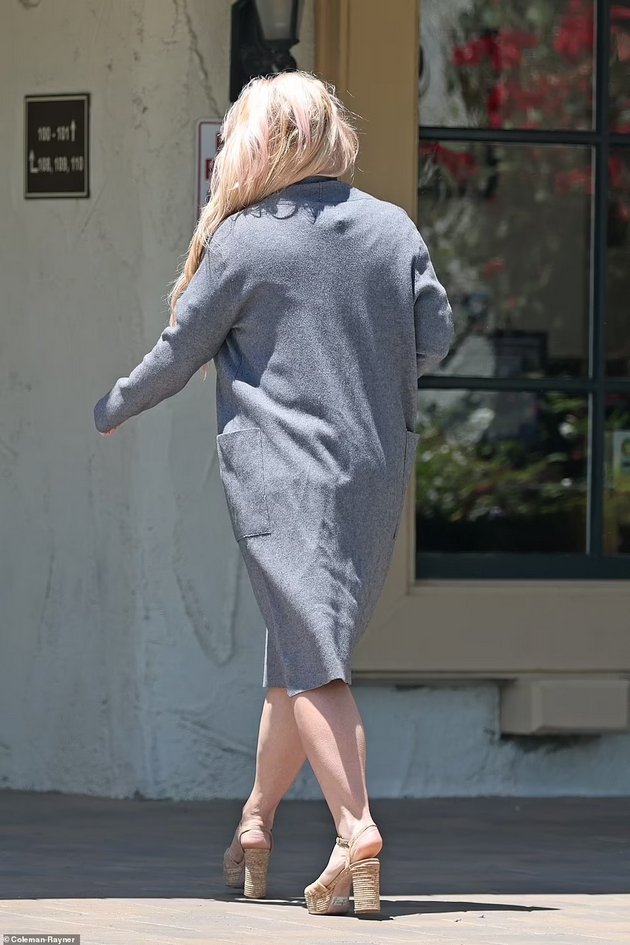 "She thinks legal custody is too oppressive now and is a tool to control it. She no longer wants to be exploited and says she works for her money, but everyone around her spends it.", the report said.
According to The Times, her father was so obsessed with her that he controlled who he would hang out with and, according to some witnesses, often threatened her. The report states that despite Britney's complaints, the court ruled that her father should retain custody.
Her father, Jamie, has been in control of her finances since 2008 when Britney's mental health deteriorated. The singer first tried to get rid of custody in 2014, when she started performing regularly in Las Vegas. Although the singer earned millions from these performances, her father did not allow her to spend more than $2,000 a week.
Last year, Britney said that she was forced to act against her will, but also to stay in a mental institution, allegedly as a punishment because she started to protest during the rehearsal. In 2019, the singer stated that she will not perform until she gains her independence from her father.
At today's hearing, sources say that the singer will not seek complete removal of legal guardianship, but will seek a replacement for her father. That is, she wants someone else to be her legal guardian.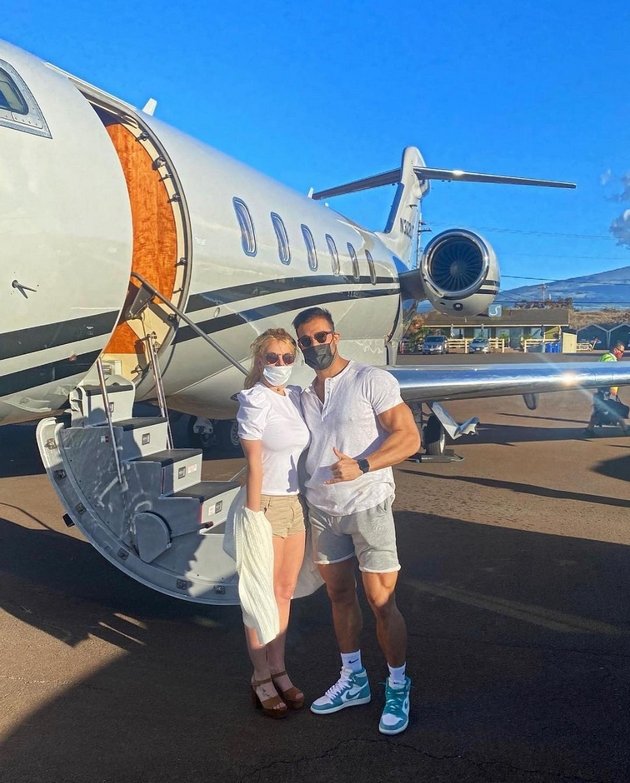 In public, Britney has said almost nothing about this case. She only featured in the documentary Framing Britney Spears, saying she cried for weeks after watching it. At the same time, she asked everyone why they persistently focus on the worst period of her life.
Her boyfriend, on the other hand, supports her publicly.
 

View this post on Instagram

 
"Sam's a huge support for Britney. Helps her regain her self-confidence and convinces her that everything will be fine. He follows the FreeBritney movement online and constantly tells her how much her fans love and support her.", a source told Page Six.
A few months ago, Sam spoke publicly about the situation with Britney's father:
"It is important for people to understand that I have no respect for anyone who tries to control our relationship and constantly puts obstacles in our way. I think Jamie Spears is a jerk.", Sam wrote on Instagram Story.
The young actor added that although he is a person who values his privacy, he thought he had to express his opinion.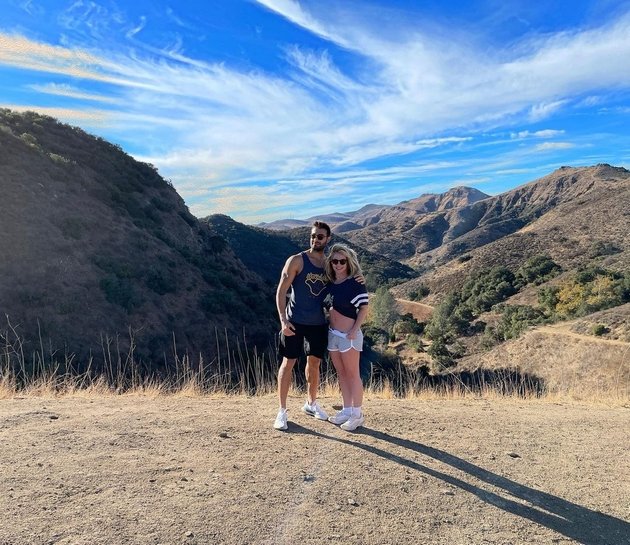 Recently, for TMZ, Sam said that he hopes he can be on good terms with Britney's father, but "only when he starts treating his daughter well".
Download the new game Guess The Celebrity Quiz and check how well you know your idols
Always be up to date with the news and follow the trends!