Amid a court battle with Johnny Depp and a public petition seeking her expulsion from the new Aquaman movie, Amber Heard had her first child with a surrogate mother.
Amber Heard gets daughter from surrogate mother amid Johnny Depp scandals 
In an Instagram photo, Amber Heard (35) told fans she had her first child, daughter Oonagh Paige, with the help of a surrogate mother.
The actress says that she is excited and that she first wanted to become a mother four years ago. At the same time, Amber hopes that it will soon become the norm for women to have children, even if they aren't married.
"My daughter was born on April 8, 2021. Her name is Oonagh Paige Heard. She's the beginning of the rest of my life."
 

View this post on Instagram

 
Amber allegedly decided to become a surrogate mother because she couldn't have children herself, and according to sources close to the actress, this was her biggest wish.
"Oonagh is beautiful and Amber is overjoyed. She always knew that she wanted to be a mother and this fulfilled her greatest wish. She is very grateful to the beautiful woman who helped bring Oonagh into her life.", says the source for Pagé Six.
Amber has been in a relationship with cinematographer Bianca Buti since January last year. However, she decided that Oonagh should be her only child, so legally, only Amber is her mother.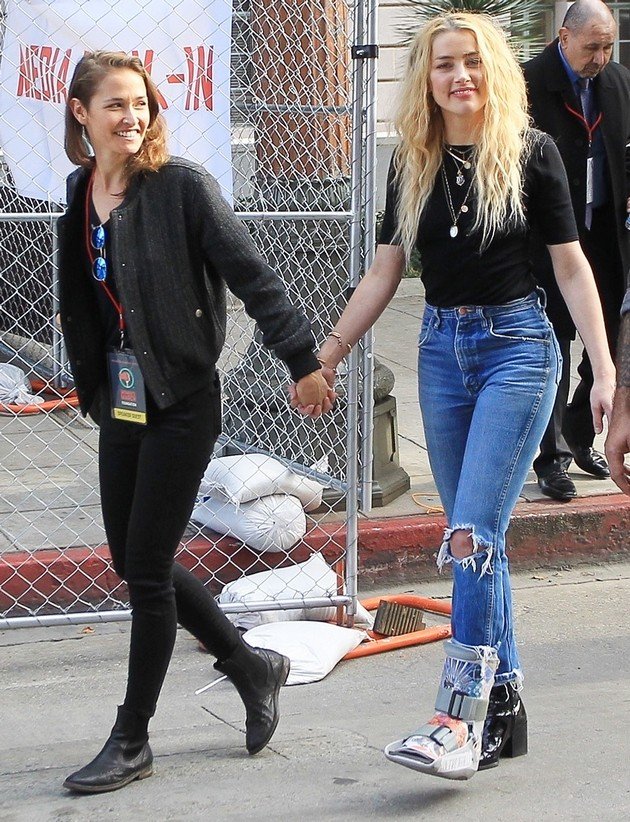 Johnny Depp demands $50 million for the tarnished reputation
At the same time, Amber is still fighting a court battle with ex-husband Johnny Depp, whom the court found guilty. Amber claimed that the actor attacked her at least 10 times and endangered her life three times while they were together.
Judges have ruled that Amber's testimony is correct, but Johnny Depp's lawyers believe the actor didn't receive a fair trial.
Johnny Depp, on the other hand, is suing Amber for defaming his name. Amber Heard wrote an entire essay on domestic violence for the Washington Post, which led to the actor being labeled by the media and the public as a bully and "wife beater". This trial was postponed recently, for April next year.
Meanwhile, a huge number of fans support Johnny Depp and think that it isn't fair that he lost two big roles because of Amber – in the franchise Fantastic Beasts, and in the series Pirates of the Caribbean.
The Fantastic Beasts franchise is on Warner Bros. – just like the movie Aquaman in which Amber has one of the main roles. Because of this, fans believe that it isn't fair at all that Johnny was fired from the production company, and not Amber, despite the fact that there is evidence that she was violent in the marriage.
Recently, director James Van announced that filming for Aquaman 2 had already begun, and fans began a petition to expel Amber from the movie. The petition is already viral on Twitter with the hashtag #JusticeForJohnnyDepp and a huge number of fans are showing their revolt:
"Johnny Depp was fired from his future projects, but Amber still has the main character in Aquaman. Warner Bros., do not make divisions and at least respect the actor for his abilities."
"The reality of today's world, where a woman is always innocent until proven otherwise, and a man is always guilty until his innocence is proven. Justice shouldn't depend on gender. "It's a basic human right that everyone deserves."
"Please don't make this film with Amber Heard and let us fight for justice not just for Johnny Depp, but for everyone, regardless of their gender, who have been victims of domestic violence."
So far, the petition has collected over 1.8 million signatures.
Johnny Depp and Amber Heard met in 2011 and started dating the following year. They got married in 2015, but in 2016 Amber filed for divorce, which was finalized in 2017.
At first, the actress started accusing Johnny of harassing her, and once even published photos with bruises on her face that Johnny allegedly made.
But according to some witnesses, Amber didn't have any bruises on her face the day after she published the photos. Many believe that not only did you make the bruises with make-up, but that she was violent in the marriage.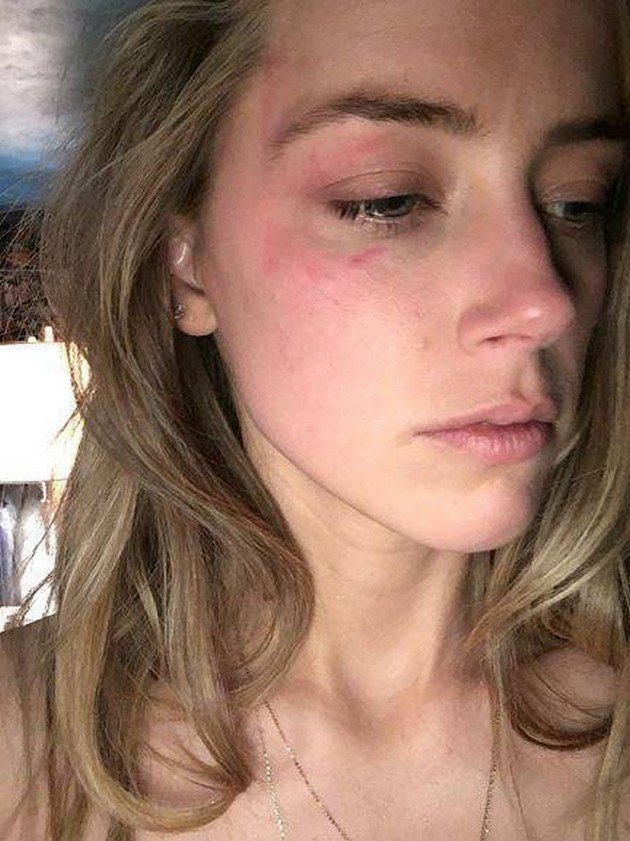 This is why the public is angry and thinks that it isn't fair at all to label Johnny as a bully, while Amber is considered a victim, regardless of the evidence to the contrary.
Depp's lawyers claim that the actor didn't receive a fair hearing and that Amber is an unreliable witness. They also emphasize that Amber's accusations only ruined the actor's reputation and he deserves a fair trial.
As we mentioned, the next trial has been postponed to next year, and Depp is asking $50 million from Amber for the damage she did to him.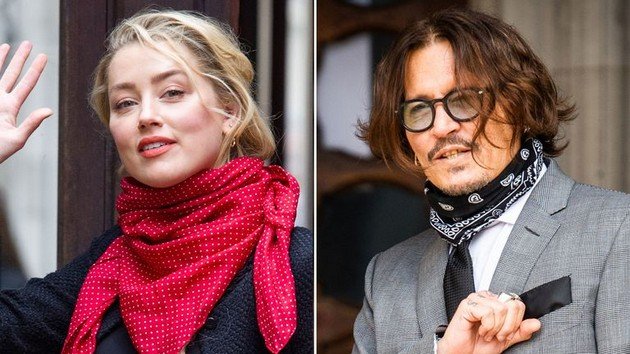 Download the new game Guess The Celebrity Quiz and check how well you know your idols
Always be up to date with the news and follow the trends!