Area 51 is a unit of the Nellis Air Force Base and a secret military site that has long been rumored in television shows, movies, online forums and even in GTA San Andreas – to be the home of extraterrestrial life. It has been the subject of conspiracy theories that say the U.S. military keeps aliens and UFOs there.
Even despite repeated warnings from law enforcement officials and the U.S. Air Force, people were descending upon two small desert towns in the western U.S. state of Nevada.
People are there to heed the call of "Storm Area 51, They Can't Stop All Of Us," which is an internet joke that has gone viral. Ah, the power of the internet is crazy.
Also, there was an Area 51 Naruto run joke thing, so they can be faster than the bullets. But, people also take that seriously.
What is Area 51?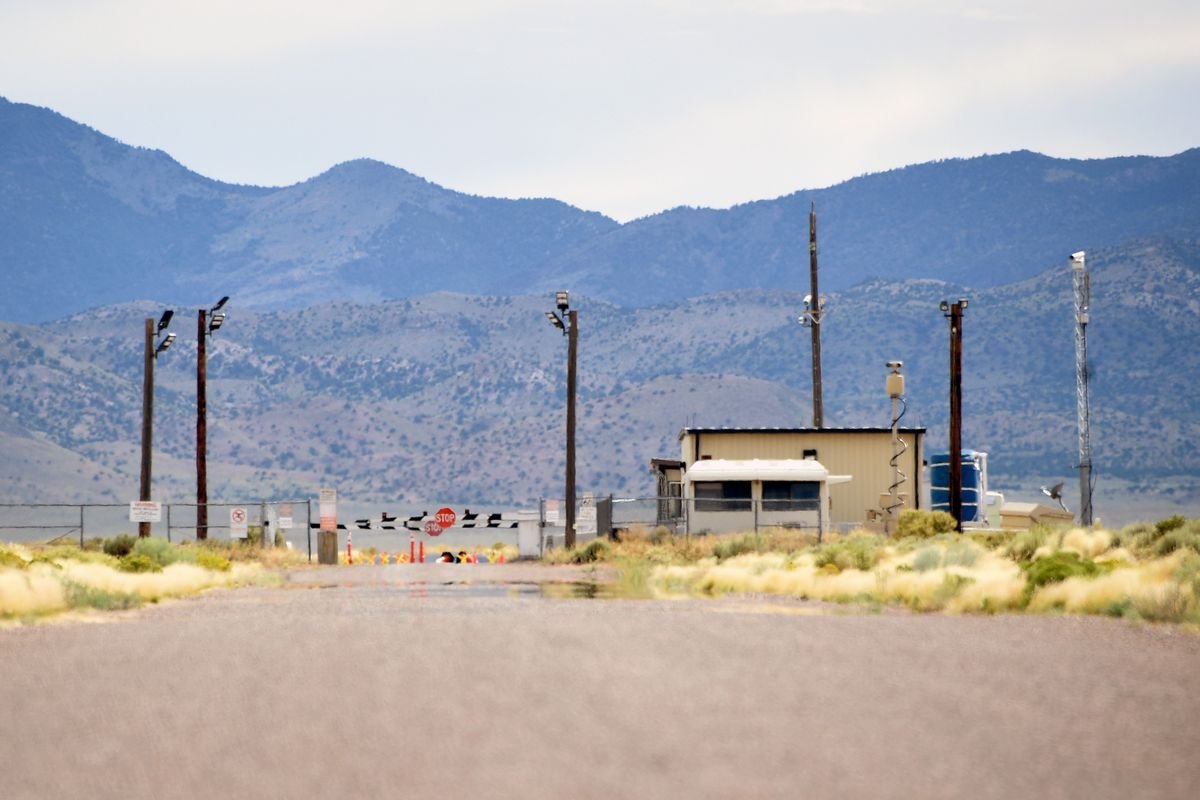 Area 51 was created during the Cold War between the US and the Soviet Union as a testing and development facility for aircraft.
Area 51 is part of the vast Nevada Test and Training Range that provides "flexible, realistic and multidimensional battlespace" for testing and "advanced training in support of U.S. national interests," according to the U.S. Air Force.
The base has never been declared a secret base, but all research and occurrences in Area 51 are Top Secret/Sensitive Compartmented Information (TS/SCI).
The CIA publicly acknowledged the existence of the base for the first time on 25 June 2013, following a Freedom of Information Act (FOIA) request filed in 2005, and they declassified documents detailing the history and purpose of Area 51
Read more about Area 51 on Wikipedia.
How came the idea to Storm Area 51 Raid?
A guy named Roberts told the Los Angeles Times, "I sparked a movement while I was bored at 2 a.m." But his Area 51 Raid idea took on a life of its own and more than 2.1 million have said on the Facebook page that they plan to attend.
Also, Roberts has since disassociated himself from the Area 51 Raid event, citing public safety concerns because the towns lack the infrastructure to support a visit by tens of thousands, or maybe more.
The Storm Area 51 raid event description also says: "If we Naruto run, we can move faster than their bullets," referring to a Japanese comic character known for running with his arms stretched out backward and his head forward.
This event has revived an age-old question: Do aliens really exist? I think yes, but that doesn't mean they are hiding at Area 51, haha.
From an internet joke to a possible disaster.
Also, there was an Area 51 Naruto run:
Lol someone actually did the naruto run #Area51storm pic.twitter.com/5E3HYvX4AA

— Ryan Nañez (@RyanNanez) September 20, 2019
How many people showed up at Area 51?
As we all know on the Facebook event were more than 2.1 million people for going to the Area 51 raid. But, how many actually showed up?
However, almost 100 people went at 3 am on Friday to the best-known "back gate" of the legendary former top-secret US air force base, near of the tiny town of Rachel, and another 40 made a more difficult trek to a lesser-known gate in Tikaboo Valley.
About 300 went to the Tikaboo gate during daylight, and another 800 people made the dusty eight-mile drive to the Rachel gate during the day.
The reports say that there were only about 3,000 people that showed up in surrounding areas decided against storming the mystifying location, the Lincoln County Sheriff's Office said.
"They did threaten that they were going to storm," Lincoln County Sheriff Kerry Lee said. "Once officers warned them about the consequences for storming the base, they did have second thoughts."
Also, a few people got arrested at the Area 51 raid.
We will gladly inform you for any news about Area 51 raid.
Please keep in mind that we borrow most of the text from other sites. Source: CNN, BBC, VoaNews, CBS News, The Guardian, NY Times.
Read our latest and best article.