When we look at the posts on social media, Kim Kardashian looks smiling and happy, as if she is not affected by the divorce with Kanye at all. These days, she celebrated for her 250 million followers on Instagram, again with nude photos in which Kim showed her perfect body, but it seems that she does not care about her divorce from Kanye West.
 

View this post on Instagram

 
The latest episode of the reality show Keeping up with the Kardashians shows footage from the moment when Kim realizes that her marriage to Kanye is really over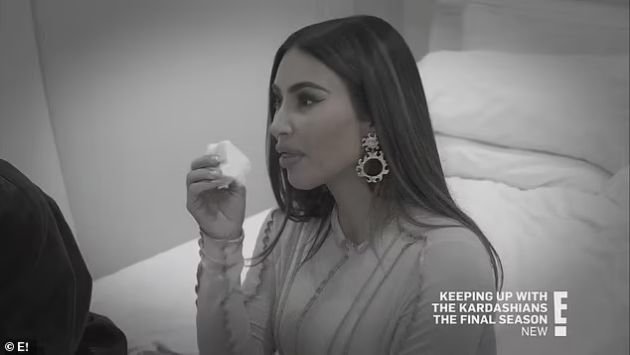 In the final episode of the show, in which the family goes on a trip to Lake Tahoe, the 40-year-old reality star cries after having an argument with Kanye.
"I think he deserves someone to support his every move and follow him everywhere and move to Wyoming, I can not do that. He should have a woman who will support his every move and travel with him, and I can not. I feel like a loser. This is my third marriage. I feel like a loser.", she says.
On the other hand, family members talk about how Kim handles the problems and the divorce with Kanye.
"Kim in private and behind the camera is upset about her relationship. It's hard because it's clear that Kim redirects a lot of her frustrations, sadness and anger and, you know, sometimes we just 'pour' ourselves on something that has nothing to do with what we're going through.", says her sister Khloé.
Kim Kardashian reveals through tears that she feels like a loser because of her divorce from Kanye West
Kim and Kanye announced that they will divorce in November last year, after being married for seven years.
Together they have 4 children: North (7), Saint (5), Chicago (3) and Psalm (2). She was previously married to NBA basketball player Kris Humphries (72 days in 2011) and composer Damon Thomas (2000-2004).
 

View this post on Instagram

 
After the official announcement that she will divorce for the third time, Kim had several moments to celebrate.
She officially became a billionaire according to Forbes, recently reached 250 million followers on Instagram, and announced that she borrowed the voice of one of the characters in the new animated film Paw Patrol.
Additionally, her family members say she focuses on studying law.
 

View this post on Instagram

 
However, judging by what we have the opportunity to see on the reality show, things are not so perfect, so the rich reality star faces the same fears and problems as all other ordinary people.
Watch the video from the last episode:
Always be up to date with the news and follow the trends!