It seems that JLO is overjoyed that they gave a new chance to the relationship with Ben Affleck, but for her, the most important are her children. Because the twins had a hard time with their separation from Alex, the singer is in no hurry to meet Ben, but reportedly can't wait for that to happen.
These days, JLO and Ben Affleck are the most interesting couple in the world of celebrities, mostly because they gave the relationship a new chance 17 years later. But still, above all, the famous singer is a mother, so the most important thing for her is the time spent with her children.
JLO can't wait to introduce the kids to Ben Affleck
Just days after the paparazzi photos of Jennifer Lopez and her new love, the singer shared several photos with her 13-year-old twins Emme and Max, which she received in marriage with Marc Anthony.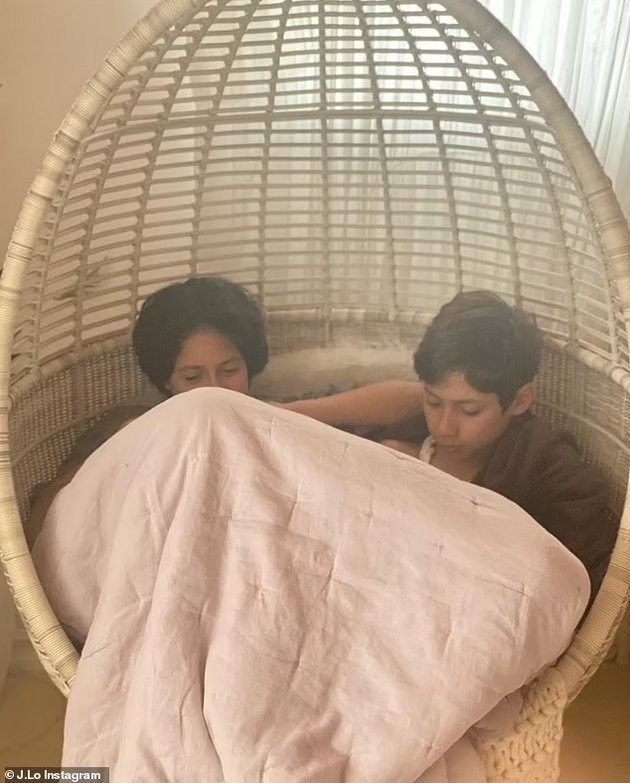 One photo is a selfie with her son Max, taken on a private jet, and the second shows Jennifer and her daughter Emme with wide smiles on their faces. In the third photo, the twins are "crumpled" under a blanket.
Although the singer and the actor have not yet announced their romance, sources close to the couple say that Jennifer wants her children to meet Ben.
"Jen is in no hurry to immediately introduce her new lover to the children. Well, this may be slow, but sometimes she wants her kids to meet Ben.", the source told Us Weekly.
According to the sources, Max and Emme had a hard time with her separation from Alex, so probably that is why she wants things to go slower.
"Jennifer is excited about meeting Ben and her children, she is very proud of them. But it does allow them to set the pace. As a mother, she will wait until they are ready. For now, she is focused on renewing her relationship with Ben and enjoying the moments with him.", a source told Hollywood Life.
"She wants to make sure she takes the children into account. They are her priority. She is 51 years old and the chemistry in the relationship has always been important to her. He wonders if he can feel that spark again. Now she thinks she's more mature than the last time they were with Ben.", another source close to the singer told Page Six.
What do they think about the new relationship and breakup with Alex?
It is a well-known fact that Jennifer's children had a great relationship with her ex-fiancé Alec Rodriguez. Because of this, when the media started reporting on the divorce, Jennifer and Alex's children were disappointed and cried all the time.
Reportedly, they were shocked by what they saw in the media because Alex and the singer did not even have time to prepare them for what was to come.
"There were many tears. The night the first rumors in the media appeared, the whole family had a long and emotional conversation. This conversation made it clear to them that children are the biggest reason for their decision to try to save the relationship.", a source told TMZ.
Ben Affleck is also a parent, and reportedly, although he is overjoyed for his romance with Jennifer Lopez, children are a priority for him. The actor has two daughters,12-year-old Serafina and 15-year-old Violet and 9-year-old son Samuel.
Shortly after meeting Jennifer Lopez, the actor was spotted walking with his two younger children. According to sources, during this period he spends as much time as possible with all three children.
Always be up to date with the news and follow the trends!