Bill and Melinda Gates unexpectedly broke up. The couple announced their divorce after 27 years of marriage.
The 65-year-old billionaire and co-founder of Microsoft Bill Gates posted the news on Twitter. The couple's joint press release reads:
— Bill Gates (@BillGates) May 3, 2021
Bill and Melinda Gates are divorcing after 27 years of marriage
The exact reason for this decision isn't known, according to the sources, the divorce will probably pass peacefully, and the couple has not made a prenuptial agreement and will probably share the wealth in half. However, they will continue to work together for their common foundation.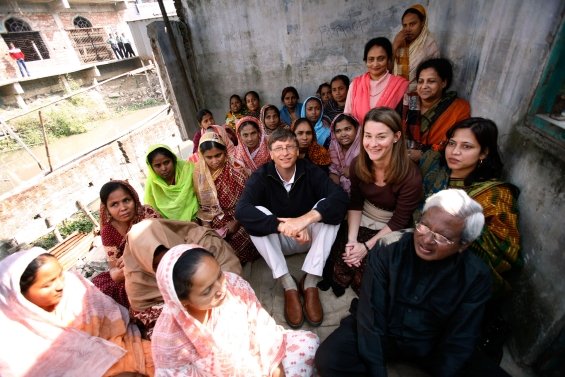 Bill and Melinda Gates haven't even signed a prenuptial agreement
It isn't known exactly when the couple filed for divorce, and they have not even signed a prenuptial agreement. According to sources, Melinda Gates didn't seek any financial support from Bill Gates, who today is the fourth richest man in the world and the divorce is likely to pass peacefully, without trial.
However, they had made some agreement in case of separation, which is focused on their children and according to which, allegedly, their children will not inherit anything. In fact, couples are known to teach their children modesty from an early age and to motivate them to find their own way in life.
The agreement also stated how they would divide the joint property, but no details are known, except assumptions that they will share the fortune of about 130 billion dollars in half.
Bill and Melinda were married on January 1, 1994, and have three children – Jennifer Katharine (25) Rory John (21) and Phoebe Adele (18). They founded the Bill & Melinda Gates Foundation in 2000.
Always be up to date with the news and follow the trends!