In an emotional interview with Oprah Winfrey, Lady Gaga shared that at the age of 19 she was raped by a music producer, who left her pregnant on the street.
In a documentary on mental health, 35-year-old musician Lady Gaga talked about the effects of sexual abuse, pregnancy and the inability to deal with the consequences.
"I was 19 and working in the business when a producer told me to get undressed. I told him I was not leaving, and they told me they would burn all my music. And they didn't stop, they kept asking me for it. I froze and I don't even remember.", she said.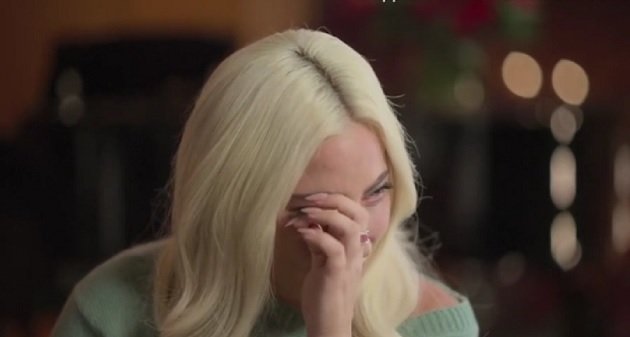 Lady Gaga shares that she was raped and pregnant at the age of 19 by a music producer who left her on the street
A few years after the traumatic experience, Gaga had chronic pain and her doctor recommended that she see a psychiatrist. She then discovered that she had post-traumatic stress disorder.
"At first, I felt too much pain, and then I froze. I realized that it was the same pain I felt when the same person who raped me left me on the street pregnant. I was vomiting and sick at my parents' house. Because I was abused. I was locked in a studio for months. I was not the same girl for several years. The way I feel when I experience pain is the same as I did after I was raped.", explains Lady Gaga.
She says she will never reveal the name of that producer because she doesn't want to face him.
"I will not say his name. I understand the Me Too movement and I understand when people feel comfortable with it, but I do not. I never want to face that person again."
The singer says that she discovered all this to help other victims like her.
"I am not telling this story to do myself a favor, because, to be honest, it is difficult to tell. I feel very ashamed. How do I explain to people that I am privileged, that I have money, that I have power, and that I am unhappy? How do I do that? I'm not here to tell my story because I want someone to cry for me. I am fine. But open your heart to someone else. I tell you, I went through that and people need help. Well, this is part of my treatment, so I can talk about it.", she said.
Always be up to date with the news and follow the trends!