JLO is proof that the life of celebrities is not easy at all, because they constantly have to deal with a large number of falsehoods and lies that are spread about them, but there have also been cases when the speculations in the media turned out to be true.
She said on one occasion that she regularly follows everything that is written about her in the media, and she herself laughed at some of the creative articles that were written about her.
JLO revealed that she was most amused by the claims that the singer had insured her bum for a staggering amount, and even her PR team went out of their way to find the source and discovered that the story originated in London.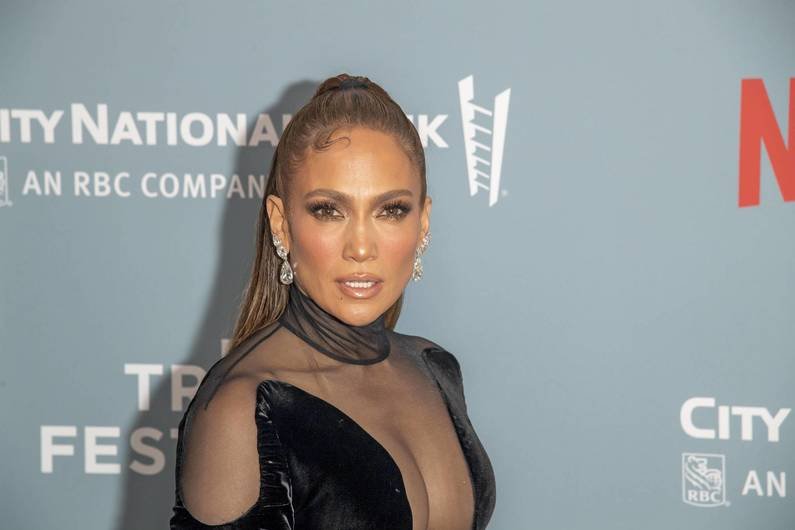 Another such lie relates to her special needs, which she allegedly demanded wherever she went:
"There were rumors that I asked for white flowers and white sheets everywhere I went and that everything had to be white for me to walk into a room, and that's absolutely false.", revealed JLO in 2009.
JLO rumors that turned out to be true
Pee Diddy's White Doves
In 2000, JLO was in a relationship with Pee Diddy, and she herself confirmed that it was the first time she was in a relationship with someone who cheated on her, so the romance did not last long.
Their relationship was a hot topic in the media and on one occasion texts appeared that the singer released white doves under her balcony to apologize and asked her to calm down.
JLO not only confirmed that this really happened but also revealed that the whole scene did not have a happy ending… P. Diddy's romantic gesture did not go over well, and the two did not reconcile, but the fact is that the rumors that were written about were true.
They broke up with Ben Affleck because he was in a strip club
After rekindling their relationship, JLO and Ben Affleck have repeatedly emphasized that they broke up because they couldn't handle the pressure from the media, but there is another slightly forgotten version of events, which JLO has confirmed to be true in the past.
Namely, part of the media in the period after their breakup wrote that the couple broke up because Ben Affleck went to a party in a strip bar in Vancouver, after which an argument followed.
JLO then confirmed that the rumors about Ben were true, but that she knew he was going there and it wasn't a problem for her.
JLO returned Ben's expensive gifts after the breakup
Expensive cars, jewelry, a glowing yo-yo, and a $2.5 million engagement ring. These are just some of the expensive gifts JLO received from Ben Affleck while they were dating in the early 2000s.
After the breakup, some media reported that JLo returned the cars to the dealerships where they were purchased because she was heartbroken after the end of the relationship.
JLO confirmed in an appearance that she returned the cars and jewelry, but no one knows what happened to the expensive engagement ring, or to the yo-yo that she was very fond of.
JLO was undergoing in vitro fertilization
In 2004, JLO married Mark Anthony, and in 2006, some foreign media wrote that the singer was planning to undergo in vitro fertilization and therefore started eating more leafy vegetables.
The following year, the media began to speculate that the singer had a pregnant belly, but the singer through her PR team rejected all the reports.
However, this did not stop sources close to the couple from sharing information that the two are expecting children, and even one of her ex-partners Chris Jude publicly congratulated her.
A month later, the singer was clearly tired of hiding and publicly confirmed that they were going to be parents during her tour with Marc Anthony in Miami. Marc Anthony was reportedly left confused because he didn't expect her to do that.
JLO wants Alex Rodriguez to propose
In 2018, when JLO released the song El Anillo (The Ring), part of the media speculated that she wanted to hint to her then-boyfriend Alex Rodriguez that she wanted to propose.
The singer revealed in an appearance that the song is about that, but that she believes it will find a lot of women waiting for their partners to propose. Alex Rodriguez did propose, but 11 months later.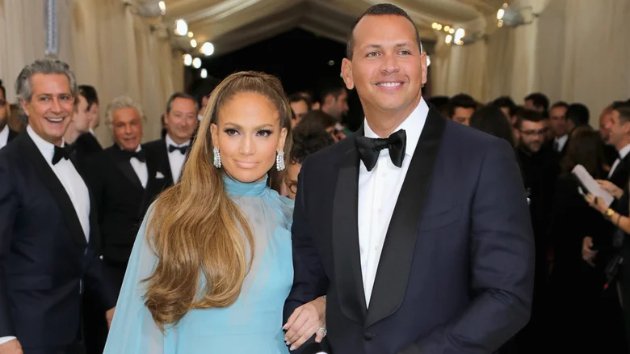 JLO cheated on Alex Rodriguez
In 2021, the first rumors appeared that the relationship between JLO and Alex Rodriguez was in crisis and that she had cheated on him several times, but also that she was constantly talking to someone from the past on the phone.
A month later, the couple informed fans through a written statement that they were separating.
Download the new game Guess The Celebrity Quiz and check how well you know your idols
Always be up to date with the news and follow the trends!