When Hailey Bieber came into Justin Bieber's life, he decided to fight addiction and she was here to support him. But it was not easy.
Hailey Bieber on Justin's addiction problems
Hailey Bieber (24) appeared on the Victoria's Secret Voices podcast and talked about what she looked like at the beginning to deal with the addictions of her husband Justin Bieber, whom she married in September 2018.
She says that thanks to the experience of her family members struggling with addictions, she was able to help her husband deal with vices. Justin himself admitted that he was addicted to drugs and alcohol.
"There are a lot of addictions in my family and not only my father (actor Stephen Baldwin) but a lot of other people on that side of my family are struggling with a lot of other addictions.

My father was always open about his addictions and I appreciated that. I was very close to my father. He has always been extremely open about why it is important for him to be sober and what the behavior of alcoholics looks like and where such behavior comes from.", she says.
Hailey revealed in the interview that her father Stephen was addicted to cocaine. It is also known that her uncles: Alec, William and Daniel also had drug problems.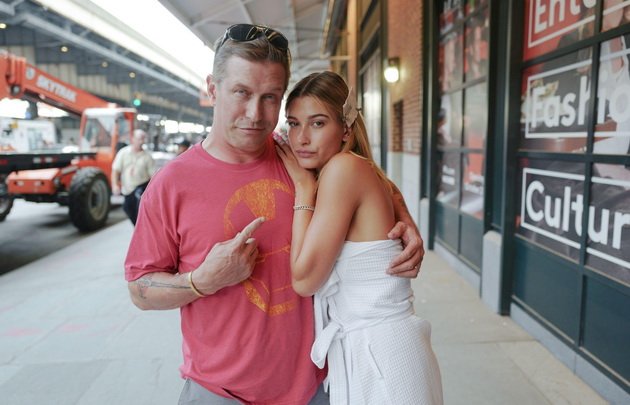 In addition to the older members of the family, her cousin Ireland Baldwin also had drug problems.
"Going back to the time when I saw what drug use looks like and going back to past traumas was very difficult. I have never had problems with narcotics, but it was because I was aware of the consequences for my father.

He had a really big problem with cocaine and I decided I would never try it because I was afraid of deeds. If I try once it will lead me to something else.", says Haliey.
Canadian singer Justin Bieber has spoken openly in the past about his own addiction problems. In his documentary, he reveals that he decided to give up his addictions because he felt he was dying.
"My security and staff came to the room at night to check my pulse. People do not know how serious it was. It was really scary.

I woke up in the morning and first took pills and smoked marijuana to start the day. It was really scary.

I said to myself, 'God if you have any, help me get through this phase to stop taking the pills and other things, and if you help me, I will finish the other one.'", said Bieber.
Hailey also talked last week about mental health problems and how difficult it was at first and even admitted that her mother had persuaded her not to divorce Justin.
Download the new game Guess The Celebrity Quiz and check how well you know your idols
Always be up to date with the news and follow the trends!