During an interview with Howard Stern, Ed Sheeran revealed a surprising detail about his life-changing journey.
The singer shared that he developed a stutter following surgery to remove a birthmark when he was young.
However, none other than Eminem played a significant role in overcoming this obstacle. Sheeran opened up about the impact of Eminem's classic album, "The Marshall Mathers LP," during his appearance on The Howard Stern Show.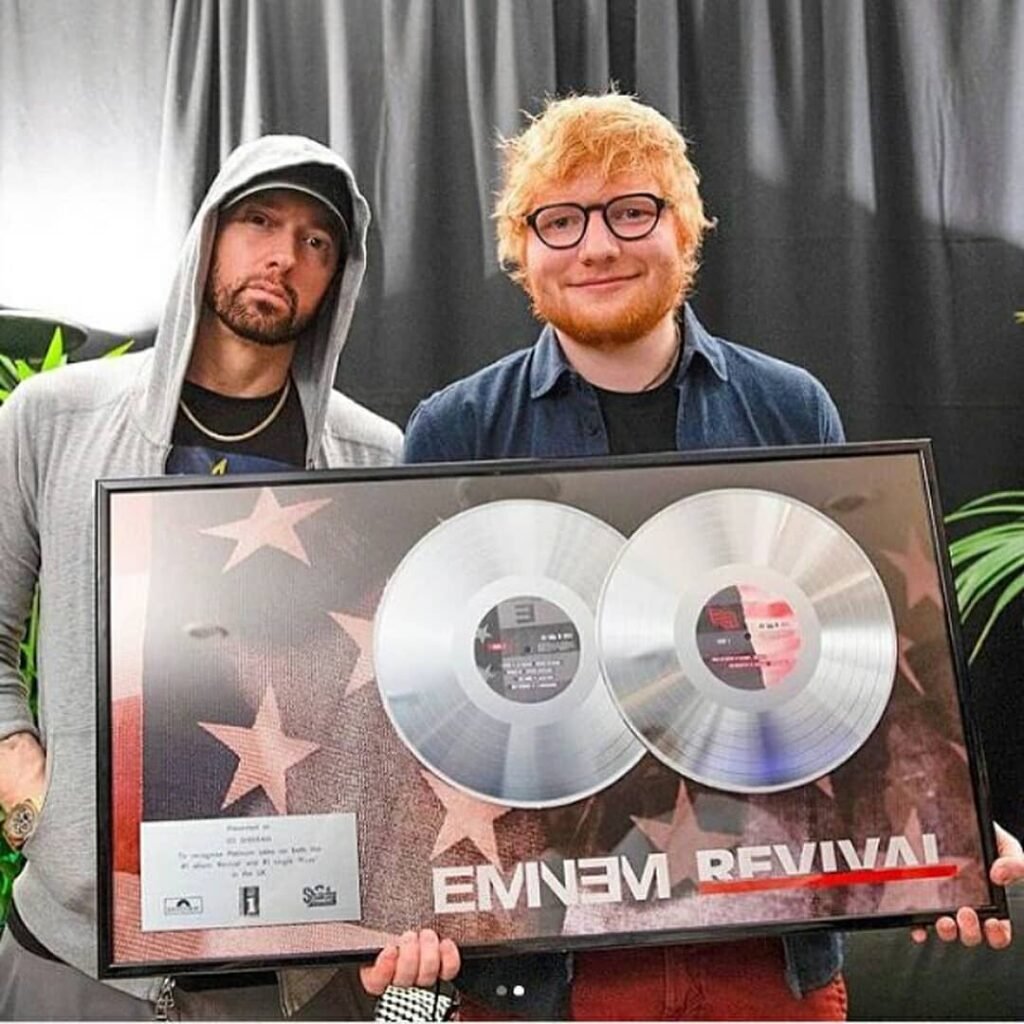 Ed Sheeran Reveals Surprising Secret to Overcoming Stutter: Eminem's 'The Marshall Mathers LP'!
The gift of this album during his childhood played a pivotal role in helping him outgrow his stutter.
"I was going through all sorts of speech therapy. When I was 9, my uncle bought me The Marshall Mathers LP. He just said to my dad, 'This guy's the next Bob Dylan.' My dad didn't really clock it, he's just like, 'OK, Edward's gonna go and listen to that.'"

"And by learning that record, and by rapping it back, to back, to back, to back, it cured my stutter," Sheeran said of Eminem. "And I stopped… talking like that."

 
Throughout his career, Ed Sheeran has had the opportunity to collaborate with rap icon Eminem on multiple occasions. Their musical partnership has been fruitful, with memorable performances and successful collaborations.
Most notably, Sheeran joined Eminem on stage during his Rock and Roll Hall of Fame induction ceremony in November, where they delivered a powerful rendition of "Stan."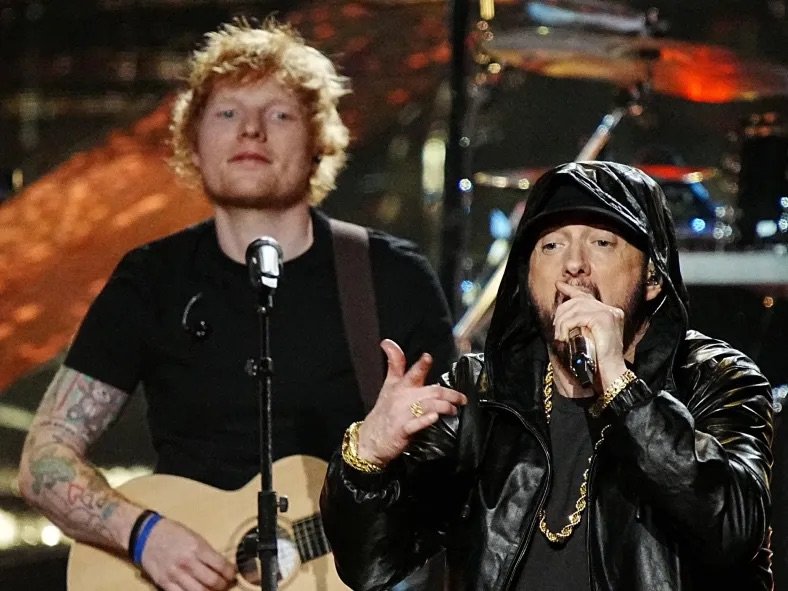 In addition, the talented duo has worked together on Sheeran's track "Remember the Name" and Eminem's songs "River" and "Those Kinda Nights," demonstrating their chemistry and shared musical prowess.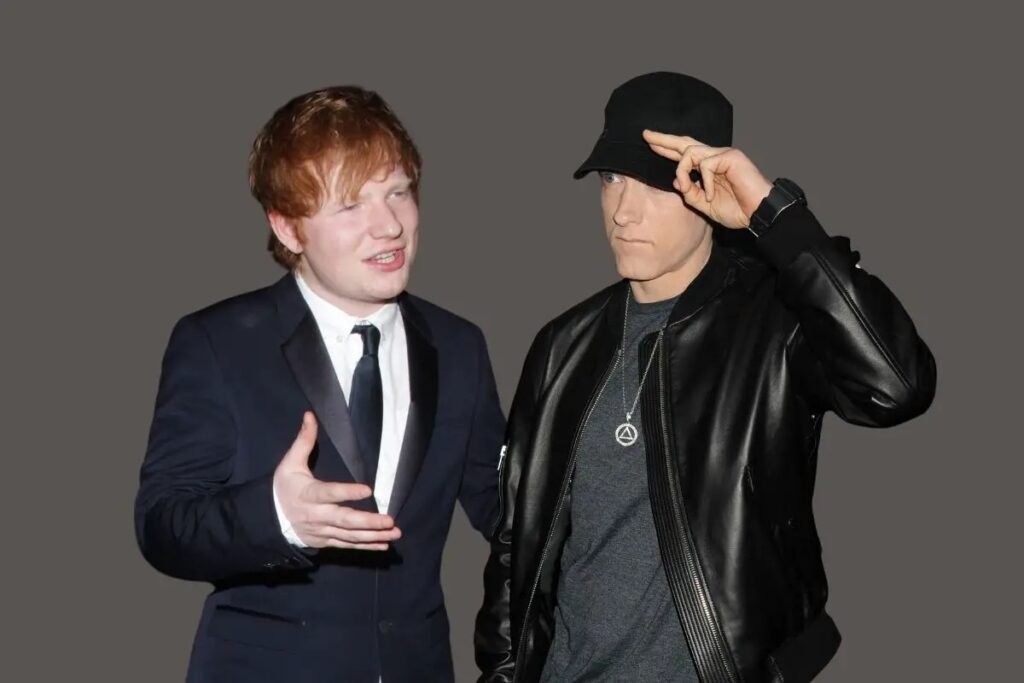 "Years later, I've made songs with Eminem now and we've gotten to know each other pretty well. And he asked me to play 'Stan' with him at the Rock and Roll Hall of Fame. I remember getting the call to do it… and I'm shooting 14 music videos back-to-back. It was on my day off from shooting the music videos and I was like, I can't say no.", Sheeran said.
Download the new game Guess The Celebrity Quiz and check how well you know your idols
Always be up to date with the news and follow the trends!