In an exclusive interview with ABC, which aired on November 3, Alec Baldwin spoke about the tragedy that occurred during the filming of the movie Rust and in which the cinematographer Halina Hutchins (42) lost her life.
Alec Baldwin received sharp criticism after the interview about the tragedy
He claims that he did not pull the trigger at all and that he is guilty of putting real ammunition in the weapon.
"It is necessary to answer only one question: where did the real ammunition come from? Someone put real ammunition in the gun and such ammunition should not have been on the set at all. Someone is responsible for what happened and I can not say who he is, but I know it's not me.", said Baldwin.
He said that he pulled the butt of the gun while they were practicing, but he never pulled the trigger, so he could not believe that he shot Halina.
"I thought, 'Shouldn't he faint?' It wasn't until 45 minutes later that I began to think that there might be some real ammunition in the gun.

I thought she had a heart attack because it did not seem real to me at all that the gun was loaded.", he said, adding that he believed he had obeyed all safety precautions during filming.
Actor John Snyder released a video titled "Seriously Alec?" in which he criticized the interview in its entirety.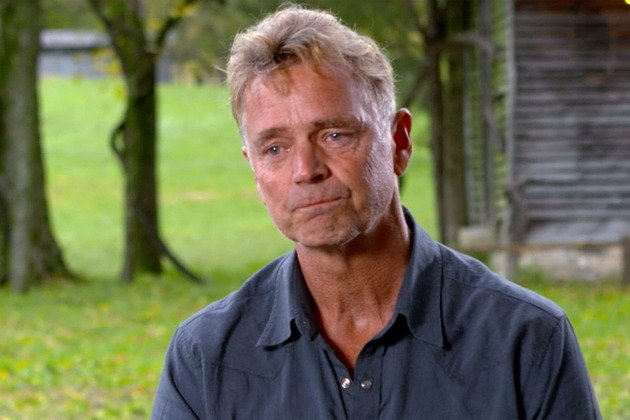 According to him, Alek's performance was intended to make us feel sorry for Alek, so he asked if we should start believing that the gun had been shot on its own.
Watch the video here:
After the interview, in addition to those who stood by him and sympathized with him, a number of negative reactions and comments also followed on social media.
It seems that Alec Baldwin has been practicing for this role for many years. He's got it down perfectly!! Oscar Worthy!! #AlecBaldwin pic.twitter.com/yoVmuPNAD0

— Biffy (@Biffy36608337) December 3, 2021
Hillary/Hilaria Baldwin posted this last night- looks to be after the ABC interview – same outfit. Is she trying to make him into the victim? #AlecBaldwin pic.twitter.com/6pX7cf8goI

— Emily Miller (@emilymiller) December 3, 2021
Okay, Watch me disprove Alec Baldwin's "I didn't pull the Trigger" story… 🤨
It's so easy to show; I own guns like the one he used.
He HAD TO have pulled the Trigger, watch!#AlecBaldwin #alecpulledthetrigger #RustMovie pic.twitter.com/s26PcRX8Pi

— Michael Clive 🇬🇧 🇺🇸 (@ComedianClive) December 3, 2021
Anyone who knows firearms, particularly single-action "Western style" revolvers, knows this a revealing lie by #AlecBaldwin. It's simply impossible to fire a such a pistol without first pulling back or cocking the hammer and then pulling the trigger.https://t.co/2XqemZAVBR pic.twitter.com/bmuW7yWWMC

— Sky Islander (@Sky_Islander) December 2, 2021
Download the new game Guess The Celebrity Quiz and check how well you know your idols
Always be up to date with the news and follow the trends!