Jennifer Lopez's 54th birthday celebration was nothing short of spectacular, and it lasted the entire month! The superstar singer and actress had a joyous party hosted by her husband, Ben Affleck, at their newly acquired $60 million mansion in Beverly Hills. The event was shared with fans through her On The JLo newsletter, where she expressed her gratitude for all the birthday love she received.
The party was a blend of fun, family, and friends, and JLo made sure to share the moments with her fans. In a series of photos and videos, she showcased the celebrations that took place on July 24th. One of the highlights was JLo's dance performance on top of a table in a slinky backless dress, grooving to the music of Lizzo's "About Damn Time." The crowd cheered her on as she demonstrated her impeccable dancing skills and infectious energy.
jlo is not jlo if in summer she doesn't get on a table to dance pic.twitter.com/T73oAS6hGH

— elena (@jlofiore) July 31, 2023
While the videos captured the joyous occasion, JLo also posted glimpses of her stunning poolside bikini looks. In one snapshot, she rocked a patterned bikini, flaunting her toned abs and legs while posing with chunky jewelry. Another photo displayed her in a glittering gown, exuding glamour and elegance during the festivities.
Throughout her newsletter, Jennifer expressed her appreciation for the warmth and love she received from her loved ones. She highlighted the presence of their blended family, with Ben's kids from his previous marriage, Violet, Seraphina, and Samuel, joining JLo's twins, Max and Emme, from her previous marriage with Marc Anthony. The children made the day even more special as they enjoyed a beautiful sunny day, perfect for a pool party.
The Afflecks at JLo's birthday party… she's really 54 🔥 pic.twitter.com/pEWKsmIpfz

— Ben Affleck's plaid shirt (@BensShirt) July 31, 2023
As the couple continues to settle into their new mansion, they are making sure their children feel comfortable during the process. Ben and Jennifer are working on meshing their families in a healthy and gentle way, ensuring everyone has a fun summer.
Moreover, JLo's birthday celebration wasn't just a one-day affair. The couple also commemorated their first wedding anniversary, having tied the knot in a lavish ceremony in August 2022. Jennifer marked the special occasion by teasing a snippet of her upcoming track, "Midnight Trip to Vegas," on her Instagram broadcast channel.
JLo on her 54th birthday 🔥🔥🔥 pic.twitter.com/NBoeDZEOgJ

— eli ✨ This Is Me… Never (@ElixExotic) July 31, 2023
With her life in the spotlight, Jennifer Lopez remains grateful for her journey and the wonderful people she has in her life. The star continues to be an inspiration, not just for her incredible talent but also for her ability to celebrate life and cherish her loved ones.
So, while Ben Affleck might not have been visible in the initial video of JLo dancing on the table, it was evident that he was the caring and thoughtful host who organized the party. The couple's love and happiness shone through the pictures and videos, leaving no room for concern about the state of their marriage.
Overall, Jennifer Lopez's 54th birthday celebration was a magnificent and heartwarming affair filled with love, laughter, and joy, and it gives fans a glimpse of the incredible life she leads with her loving husband and their beautiful blended family in their luxurious new home.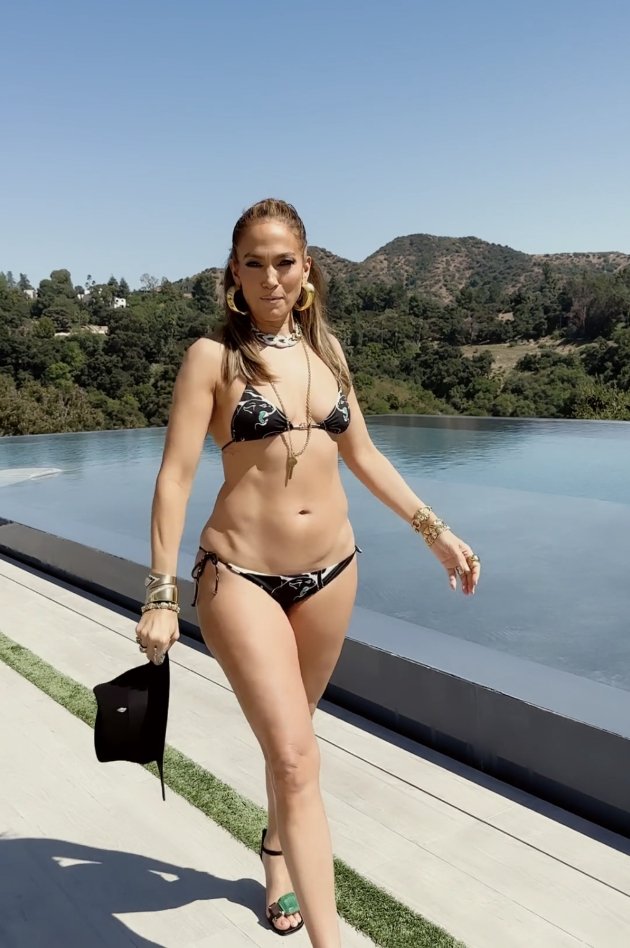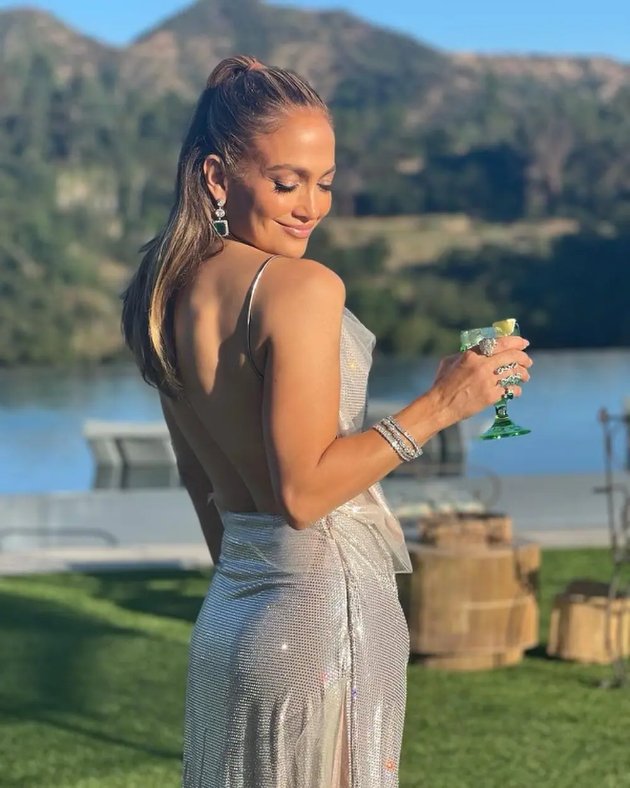 👉🏻 Your contribution to BuyMeACoffee can give us the strength to continue delivering the latest and most comprehensive news.
Download the new game Guess The Celebrity Quiz and check how well you know your idols
Always be up to date with the news and follow the trends!
👉🏻 Support our work by giving us a small donation