At the 2023 Met Gala, celebrities were tasked with dressing in honor of designer Karl Lagerfeld. Kim Kardashian showed up in 50,000 pearls that reminded her of the late designer, while Lil Nas X wore a quirky outfit inspired by Karl's legendary cat. What were the other stars wearing and what are some of the best and craziest styles?
What did the stars wear at the Met Gala 2023?
The 2023 Met Gala took place on Monday, May 1st in New York.
This year's edition of the prestigious event was in honor of Karl Lagerfeld – the fashion designer who was part of the most famous fashion houses such as Chanel and Fendi.
The stars who attended the gala had the task of dressing "in honor of Karl", so numerous outfits were inspired by his creations, but also the combinations that he wore himself and became his trademark.
As expected, Kim Kardashian appeared in one of the most striking outfits. The reality star wore a corset, bra and 50,000 pearls that were attached as a set with a skirt.
Kim said that the pearls reminded her of Karl, so she decided on this combination. However, some feel that the outfit is more reminiscent of her photo shoot for Playboy than the designer.
Quite often, the stars miss the theme of the Met Gala, but some of them really tried.
Gisele Bundchen's combination is among the favorites. The supermodel appeared in a long white dress and cape decorated with feathers. She revealed that it was a vintage Chanel dress that she wore when she worked on an editorial with Karl.
Rihanna's styling has divided public opinion, mostly because of the gown decorated with huge flowers.
But as soon as she took it off, the singer showed off the elegant white dress that fit her perfectly and posed with her pregnant belly.
Rihanna's dress resembles a wedding dress for a reason – Karl was known for the lavish wedding dresses he designed for Chanel, and this is what inspired the singer.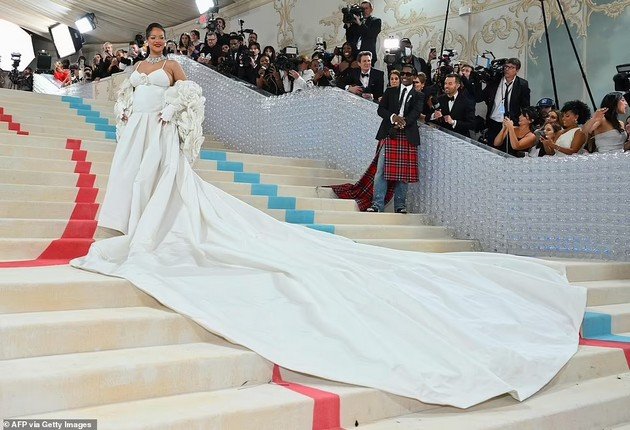 Nicole Kidman appeared in a dress she wore in an ad for Chanel No. 5 of 2004.
Olivia Wilde, on the other hand, appeared in a dress designed by Karl himself.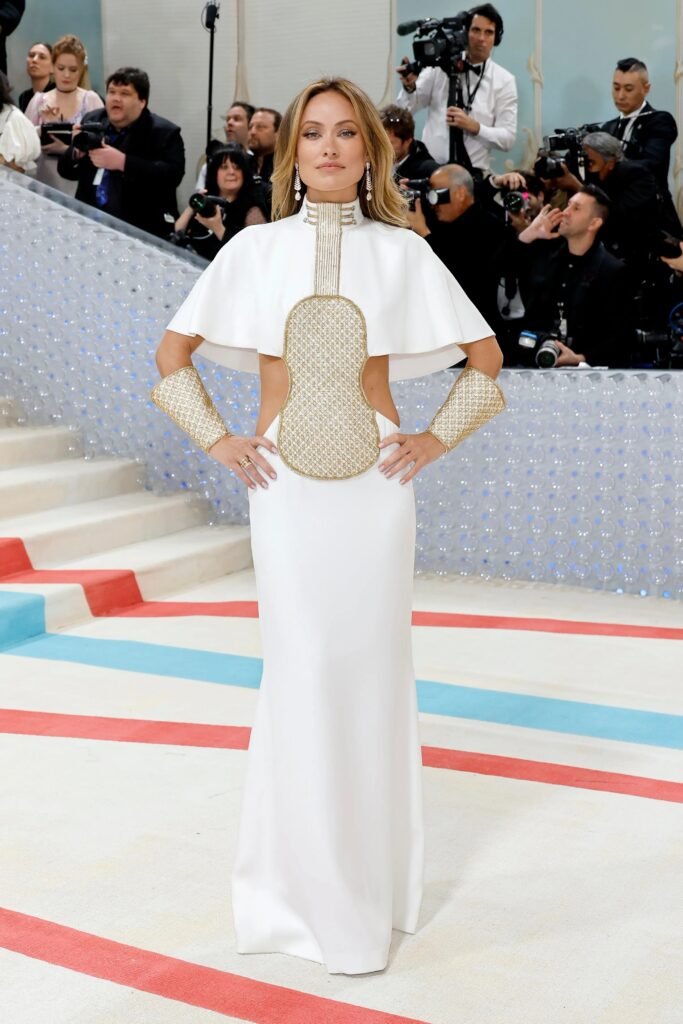 Margot Robbie wore a Chanel dress from 1993.
Naomi Campbell appeared in a Karl dress from 2010.
Cara Delevingne, on the other hand, dressed as the designer himself and completed the combination with gloves that were a mandatory detail in his outfits.
A similar trick was used by Ke Hui Quan, who was dressed almost identically to the designer.
Perhaps the strangest stylings were Doja Kat and Lil Nas X – the musicians' outfits were inspired by Carl's (legendary) cat.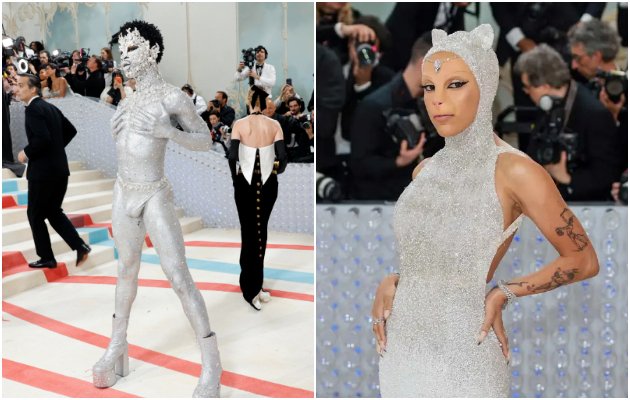 Download the new game Guess The Celebrity Quiz and check how well you know your idols
Always be up to date with the news and follow the trends!