NATO Secretary General Jens Stoltenberg visited Kyiv today, for the first time since the start of the Russian invasion, to lend support to Ukraine as it prepares to launch a counter-offensive. Stoltenberg paid tribute to Ukrainian soldiers who died fighting in the war and inspected damaged Russian military equipment on display in Kyiv's central square.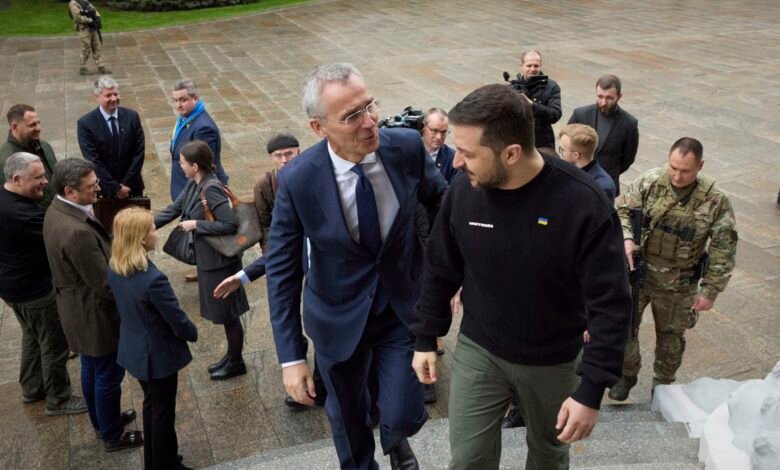 Stoltenberg in a surprise visit to Ukraine
Jens Stoltenberg, the Secretary-General of NATO, visited Ukraine on Monday to reaffirm the organization's commitment to supporting the country's sovereignty and territorial integrity.
Stoltenberg's visit comes amid heightened tensions between Ukraine and Russia over the ongoing conflict in eastern Ukraine and Russia's recent military buildup near the border.
During his visit, Stoltenberg met with Ukrainian President Volodymyr Zelenskyy and other officials to discuss the security situation in the region and NATO's efforts to support Ukraine. He also visited a military training center in western Ukraine where he observed Ukrainian troops in training.
Following his visit, Stoltenberg emphasized NATO's strong support for Ukraine and condemned Russia's aggressive actions.
"Today, I reaffirmed NATO's strong political and practical support for Ukraine, including our commitment to Ukraine's sovereignty and territorial integrity," Stoltenberg said. "We strongly condemn Russia's ongoing aggression against Ukraine, including its illegal annexation of Crimea and destabilizing actions in eastern Ukraine."
Stoltenberg's visit comes ahead of a meeting of NATO foreign ministers later this week, where Ukraine is expected to be on the agenda.
The visit also underscores NATO's ongoing efforts to strengthen its partnerships with countries in the region, including Ukraine, as part of its broader strategy to ensure security and stability in Europe.
Download the new game Guess The Celebrity Quiz and check how well you know your idols
Always be up to date with the news and follow the trends!