In the new reality show of the Kardashian-Jenner family, Kim Kardashian revealed that not only does Kanye not want to sign the divorce papers, but he also mocks her fashion combinations and tells her that her career is over.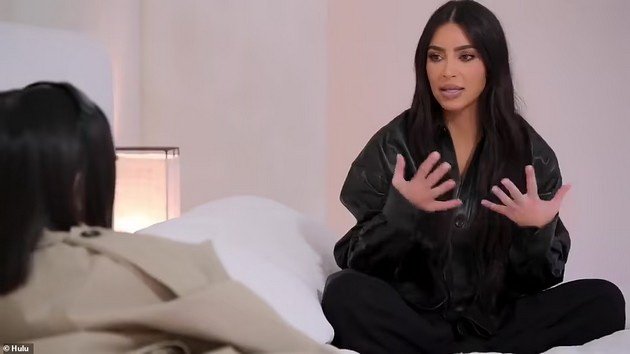 Kim Kardashian openly about problems with Kanye
Kim Kardashian has revealed new details about the situation with Kanye West, stating that he refused to sign the divorce papers.
At the same time, because Kanye cared about Kim's style, she shared that it was especially difficult for her to take responsibility now, especially after the rapper mocked her combinations and even told her that her career was over.
Kanye was particularly angry about Kim's appearance on Saturday Night Life, mostly because the reality star mentioned the word "divorce".
In the video, Kim says:

"When I divorced Kanye, you should know that the reason was one: his character."
According to Kim, it was these words that angered the rapper and he was convinced that Kim was forced to say so. At the same time, he was offended because Kim called him a rapper while he thought he was much more than that.
"I showed him the monologue, but he did not read it at all. "Then it was harder for him than what I said."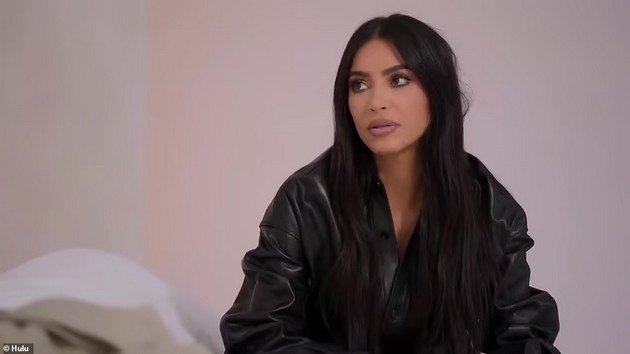 Kim also points out that Kanye has not yet signed the divorce papers, and says he does not know why.
"He tells me he will sign them and then he says, 'I do not want a divorce, so I will not sign them.'"
The reality star says that because she respects Kanye, she does not share many of the bad things she suffered from him, but she thinks it is wrong that he can write songs about her, and she is condemned when she talks about him in the reality show.
"If I say something on the show, it says 'How dare he talk about it.' But if he writes a song, then it is 'creative and expressive'. There is respect for him, but not for me."
Because of the many problems, Kim says she is definitely sure she made the right decision.
"I am very confident now. I know I had to divorce when I filed for divorce because I knew the situation was not good for me at the time. And now I feel very good."
It is a well-known fact that while they were together, Kanye was responsible for Kim's styling of all public appearances.
Because of this, it was especially difficult for Kim to take care of her style after the separation, mostly because she received insults from Kanye.
She says she was constantly worried about whether she would look good, and because of Kanye's criticism, she had panic attacks when it came to clothes.
"Kanye called me after the Wall Street Journal Awards and told me my career was over. He showed me a picture of Marge Simpson wearing something similar to my award combination and compared me to her."
Kim also admits that although she loves fashion, she is not creative at all when it comes to choosing clothes.
"I think I've always been interested in fashion, but I've never been creative. If Kanye was here, he would tell me 'Do your hair this way, put on this makeup'.

His language of love was clothes. Well, I always trusted him for that… But it was not just the clothes that mattered, and that was the last thing we had in common.

Now I begin to realize who I am. I have always been either Kardashian with my sisters or Kanye's wife. Now I want to understand who Kim is, and how to continue without Kanye.

Months have passed since I filed for divorce and now I can finally say to myself that I can move on."
Download the new game Guess The Celebrity Quiz and check how well you know your idols
Always be up to date with the news and follow the trends!