In the new Kardashians reality show, Kourtney reveals that Travis was her best friend for 8 years and that she started flirting with him and she took the first step.
Travis says he is overjoyed and thinks they are the perfect couple with Kourtney because they are too similar.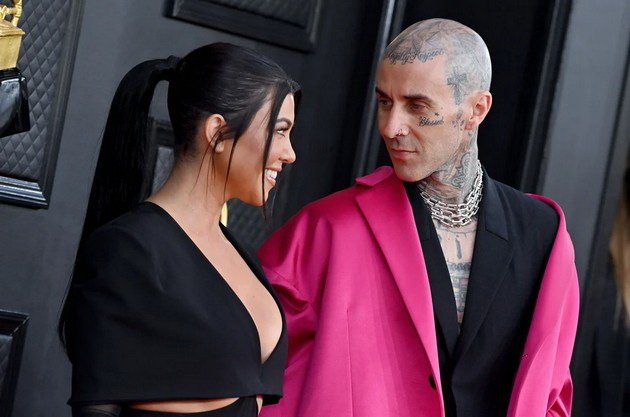 Kourtney Kardashian reveals she seduced Travis
Kourtney Kardashian's relationship with drummer Travis Barker was a real surprise to the public. But while the public and most of Kourtney's family were shocked, Kim and Khloe said it was clear to them that someday Kourtney and Travis would end up together.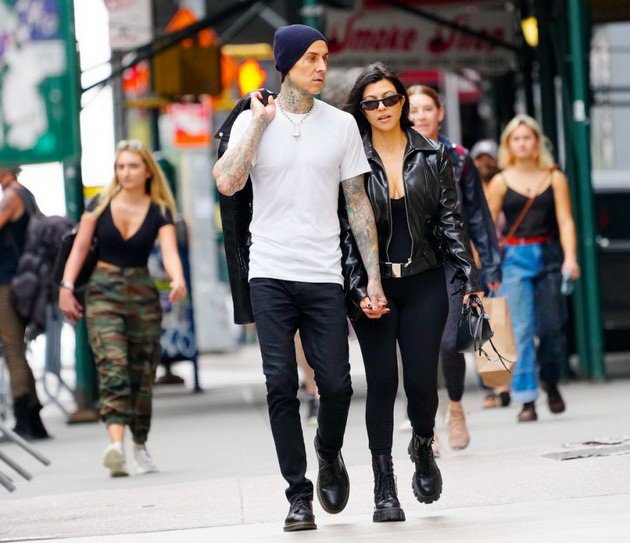 Kourtney and Travis have been close friends for years before Kourtney decided to take the first step. The 42-year-old reality star revealed how they started the romance with Travis in the first episode of the new Kardashians show.
"I definitely always liked Travis, but it took him a long time to kiss me."
Kourtney and Travis were also neighbors, so they spent a lot of time together and became significantly closer after the pandemic started.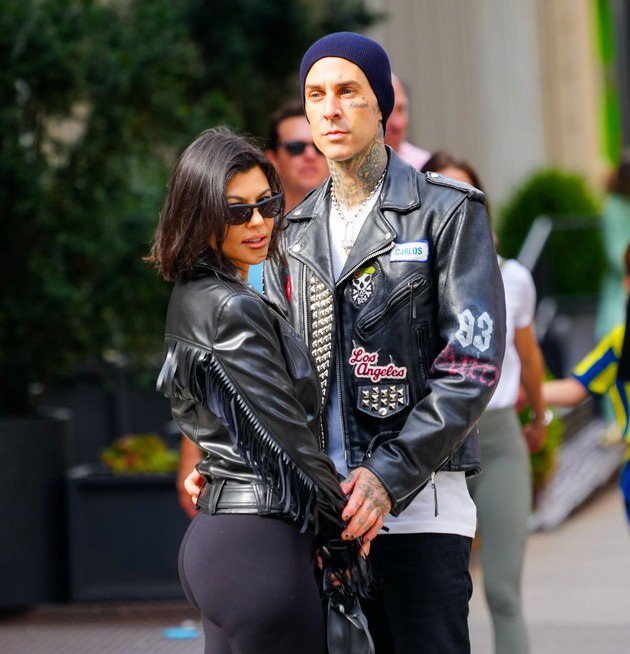 Kourtney decided it was time for her to take the first step with Travis because she was finally feeling well and she thought the drama with ex Scott Disick was behind her.
"It was the right moment. I used to dedicate the whole year to myself, but my closest friends kept telling me I should be with Travis."
The reality star reveals that she often invited guests to his children to play with hers. In a way, she used this excuse to see him more often.
However, their relationship was only friendly, and it was not until the onset of the pandemic that Kourtney began flirting with him.
Kourtney could not wait any longer, so she decided to take the first step and kiss him.
"It took him a long time. The movie is over and we started watching another one. Then I thought 'I don't have time for a movie marathon' and I took the first step."
Earlier in the episode, Kourtney said that Travis had been her best friend for almost eight years.
"We worked together, we did different things like friends and we could be each other. Then we fell in love and now he is my boyfriend."
 

View this post on Instagram

 
Travis also stressed how happy he is with Kourtney:
"Once I was an ordinary man playing in a punk rock band. Now in 2022, I am enjoying the beach with my fiancée. I can not describe to you how wonderful it is."
Kourtney and Travis were married after the Grammy Awards in Las Vegas. Although their marriage is not legal, Kourtney said they still wanted it.
 

View this post on Instagram

 
Download the new game Guess The Celebrity Quiz and check how well you know your idols
Always be up to date with the news and follow the trends!