Emily Ratajkowski recently surprised the residents of New York after walking in a piece that you can imagine at a fashion show, and not on the street.
Emily combined plain deep jeans with an extremely unusual top, but she also wore this very challenging combination with incredible self-confidence.
Emily Ratajkowski walked through New York in a provocative outfit
It is a top with the signature of the brand Cult Gaia, for which he set aside $278 and it looks like a miniature version of a vest and is worn without a bra. The only thing holding the chest is a gold button in the shape of a Latin letter. The media describes this piece as an "accident with looming clothes" because just a reckless move would be enough to leave the model without clothes.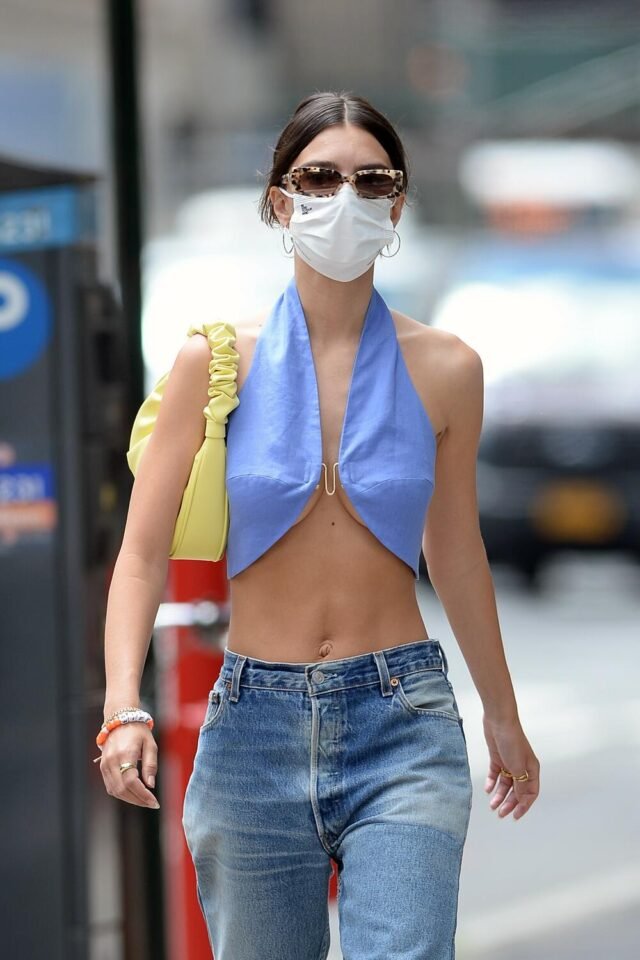 Emily combined this unusual top with white sneakers and baggy jeans with a flat cut and added a JW Pei bag, made of artificial leather.
Emily Ratajkowski is known as someone who is willing to experiment in different ways when it comes to style.
Always be up to date with the news and follow the trends!