Chuck Norris' first wife is Dianne Holcheck. The famous actor and Diane began their relationship in high school and married in 1958 – just six months after Chuck graduated from high school.
Chuck and Dianne were married for 30 years and together they had two sons – Mike and Eric.
They divorced in 1988 but remained on good terms. In fact, many times after the divorce, the actor gave only compliments to his ex-wife.
Chuck Norris cheated on his first wife and had a daughter – He found out about her only 26 years later
But in 2004, Chuck Norris surprised the public with his memoir in which he revealed that he had cheated on Dianne. For fans, an even bigger shock was the discovery that he also had a daughter from that affair.
At the same time, the actor himself did not know about this daughter for 26 years.
In the period before he became a world star, Chuck Norris was on a business trip. On the trip, he met a girl – Joanna – with whom he had a short affair.
But Joanna became pregnant. She decided not to tell Chuck, so she gave birth to a daughter and took care of her herself. The girl, Dina, did not know who her father was until she was 19 years old.
She overheard her mother talking to a colleague, and in the conversation, her mother mentioned who her real father was. Well, wanting to get to know him, Dina decided to send him a letter.
At first, her mother tried to dissuade her from her intention, but she failed.
"Joanna confirmed to Dina that I am her biological father. But she told her that I am married and have children, so that she should not disturb the peace in my life.", reveals Chuck Norris in his memoirs.
In 1991, 26 years after the affair, Chuck received a letter from Dina claiming to be his biological daughter. The actor didn't need much convincing to meet Dina.
"I didn't need a DNA test. I stood in front of her, hugged her and we both started crying. At that moment, I felt as if I had known her all my life.", the actor describes the emotional moment.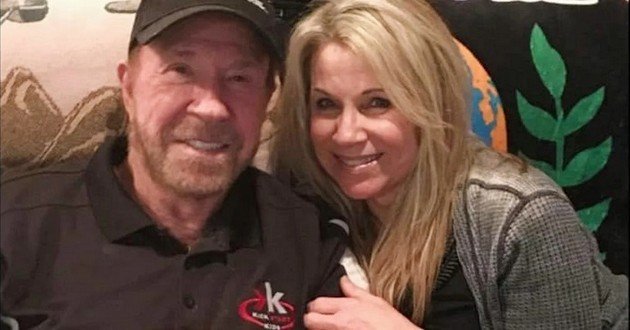 Since then, Dina has been a part of the actor's family.
Download the new game Guess The Celebrity Quiz and check how well you know your idols
Always be up to date with the news and follow the trends!