It's no secret that Anna Wintour is not the biggest fan of Kim Kardashian, while the reality star is really trying to please the editor of American Vogue.
Kim had been praying for years to get an invitation to attend the Met Gala and only got the privilege a year ago. Anna, who is in charge of the guest list, has strict rules about who can attend the event.
Reportedly, she felt that reality stars like the Kardashians are not real stars and have no business being at an event like the Met Gala.
However, in 2013, Kim managed to avoid Anna's rule, so she appeared at the event as an escort for her then-husband Kanye.
Anna Wintour Changed Seats After Kim Kardashian Sat Down At Paris Fashion Show
Now, however, it seems that Anna does not hide that she does not like Kim. On Friday (29.09), Victoria Beckham had a fashion show as part of Paris Fashion Week.
In the first row, next to David Beckham, sat Kim Kardashian and her mother Kris, as well as Anna Wintour. Video from the event shows Anna sitting next to David as Kim arrives.
Kardashian waved goodbye to the footballer, while Anna appeared to be trying to avoid her gaze. After greeting David, Kim sits down next to Anna.
In the next frame from the same video, Anna is no longer sitting between Kim and David, and the photos from the event show the moment when she stands up.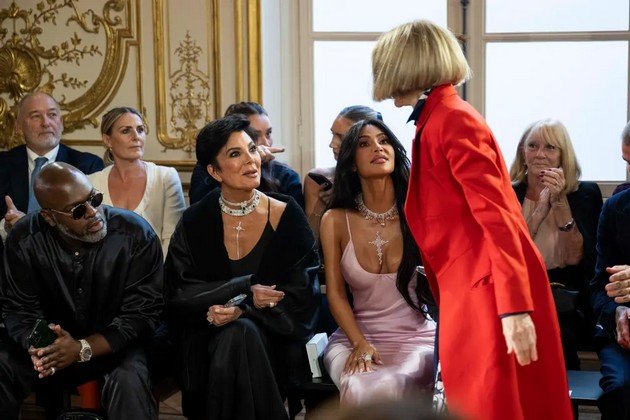 Kim Kardashian arriving at Victoria Beckham ss24 pic.twitter.com/iMbQrd5C1u

— ➳❥ (@VANITYxVAULT) September 29, 2023
Does She Really Hate Her?
Although many sources claim that Anna hates Kim, she still shares a compliment about her, but with a dose of criticism.
"Personally, I like that she's starting to dress more minimalistically, but also that she's covering her body more."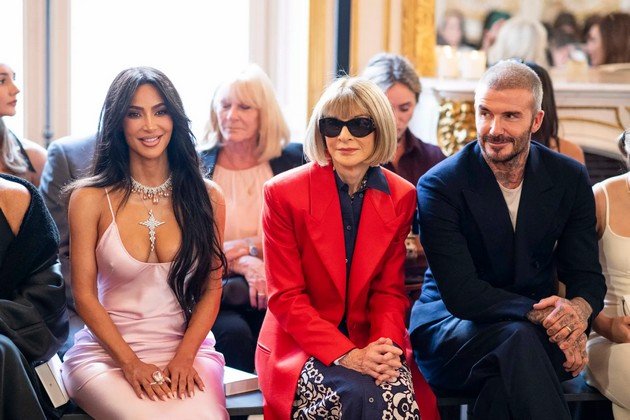 Last September, Kim found herself in a similar situation with the famous editor, this time at a Fendi fashion show.
Then Kim was standing next to Sarah Jessica Parker when Anna came along. At one point it looks like Kim is smiling at her, but Anna just walks past her and hugs Sarah Jessica Parker.
👉🏻 Your contribution to BuyMeACoffee can give us the strength to continue delivering the latest and most comprehensive news.
Download the new game Guess The Celebrity Quiz and check how well you know your idols
Always be up to date with the news and follow the trends!
👉🏻 Support our work by giving us a small donation