Two years into their relationship, Megan Fox and Machine Gun Kelly continue to captivate as the epitome of an edgy, emo couple, defying recent rumors of their split.
Their story began with a serendipitous encounter in Los Angeles, shortly after Fox's decade-long marriage to Brian Austin Green came to an end. It was on the set of the 2021 crime thriller Midnight in the Switchgrass that they truly connected, feeling an instant bond that set the stage for a unique and destined romance.
Throughout their journey, Fox and Machine Gun Kelly have shared countless steamy moments, from cryptic online messages about blood-drinking rituals to viral interviews and collaborations. Now, amid breakup reports, we're here to track all the latest updates surrounding their star-crossed and extraordinary love story.
The Complete Relationship Timeline of Megan Fox and Machine Gun Kelly (From Co-Stars to Power Couple)
March 2020: They meet
During the filming of the crime thriller Midnight in the Switchgrass, Fox, and Machine Gun Kelly have their first proper meeting in Puerto Rico. An Instagram post by the rapper captures their cast chairs placed next to each other on set.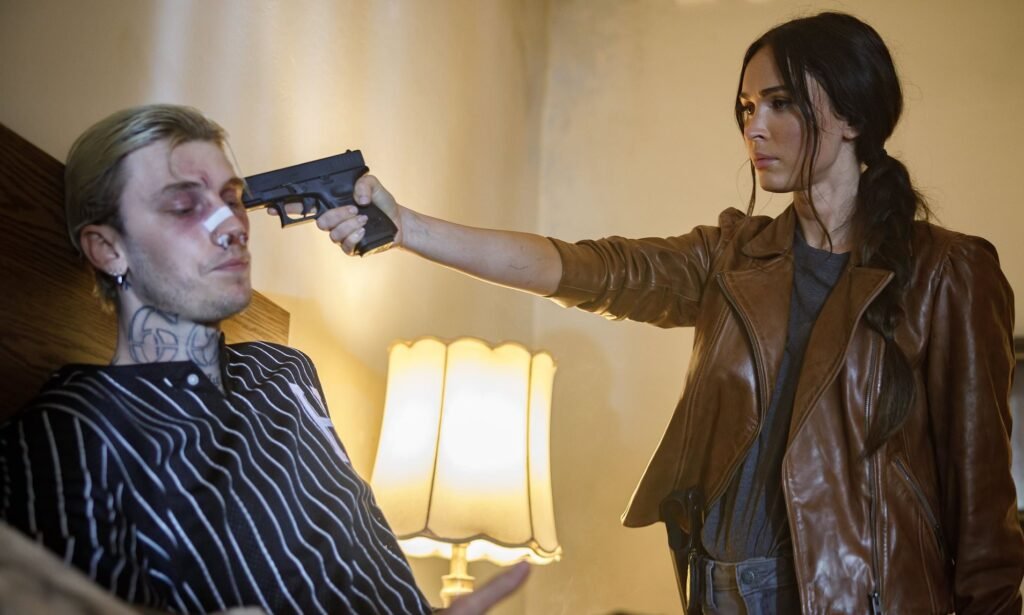 May 2020: Their bond strengthens as they spend more time together in California
Throughout the month, the couple is frequently seen together, fueling speculation about their relationship. Additionally, Brian Austin Green confirms his separation from the actress.
May 20, 2020: Machine Gun Kelly's music video features Fox as the star
Fox stars in Gun Kelly's music video for 'Bloody Valentine'.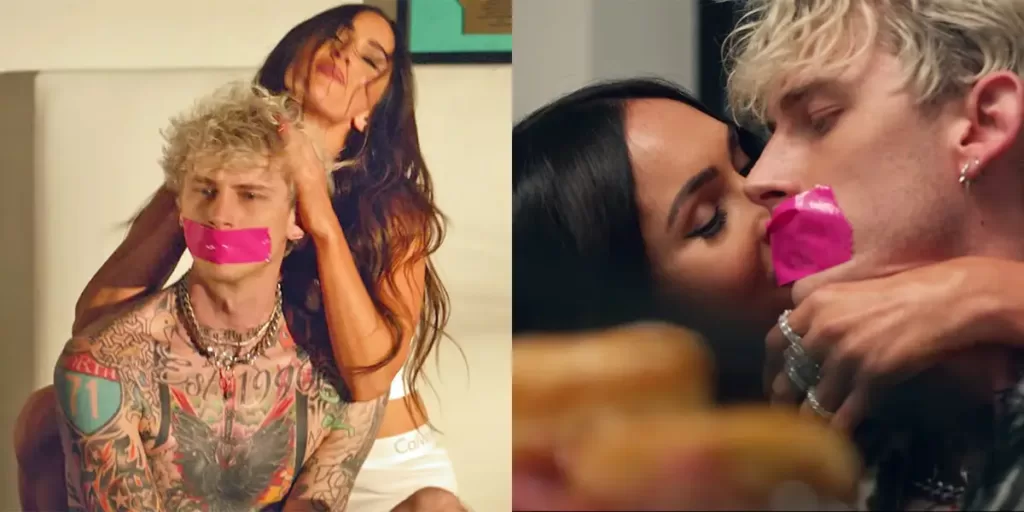 🛍️ Order the Unisex Megan Fox T-Shirt, click the image below:
July 2020: In their first joint interview, they open up about their relationship
During an episode of the Give Them Lala podcast, the couple makes an appearance and Fox shares her feelings about the strong connection she felt with Kelly during the filming of Midnight in the Switchgrass.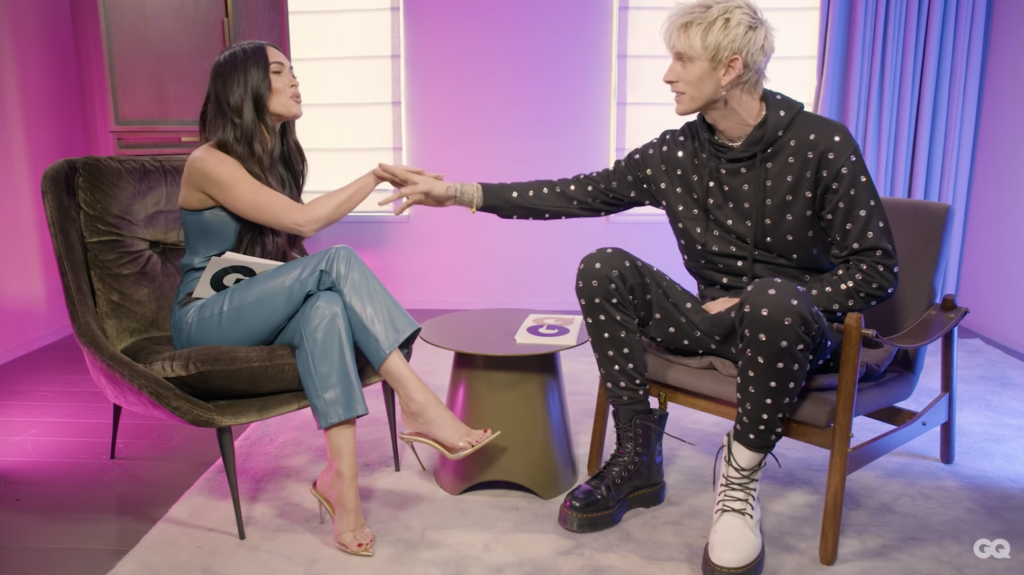 July 2020: The couple makes their relationship public by sharing a post on Instagram together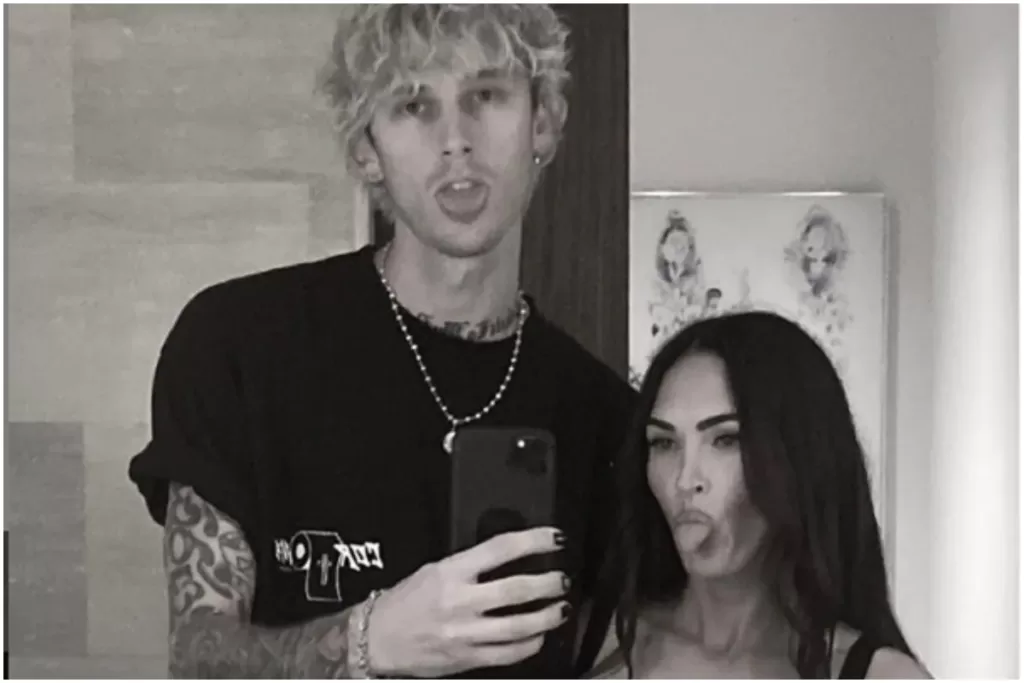 They posted a joint selfie on Instagram with the description: "Waited for eternity to find you again … 🔪💫❤️🔪."
November 2020: They get deep into their romance
"Loving him is like being in love with a tsunami or a forest fire.", Fox says.
"When you have a partner, mine being Megan, sitting there with you on those dark nights when you're sweating and not being able to figure out why you're so in your head, to help you get out of your head and put it in perspective, that really, really helps.", Kelly says.
September 12, 2021: They attend the MTV Video Music Awards together
At the MTV VMAs, the couple makes a sizzling statement with Fox donning a mesmerizing Mugler gown, featuring sheer fabric and sparkling details, complemented by her wet-look hairstyle.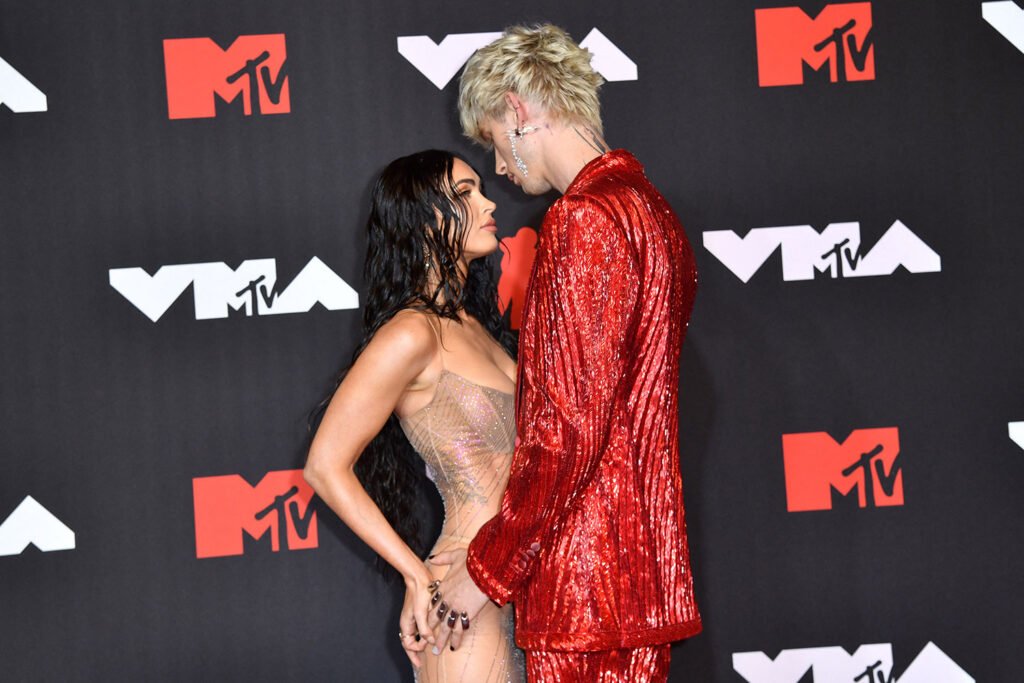 January 11, 2022: They get engaged
In a heartwarming turn of events, Kelly gets down on one knee and pops the question to Fox, who ecstatically accepts. Both of them take to Instagram to share videos capturing unforgettable and romantic moments. Fox, in particular, posts a touching video showcasing the exact instant when Kelly goes down on his knee to ask for her hand in marriage.
"We were oblivious to the pain we would face together in such a short, frenetic period of time. Unaware of the work and sacrifices the relationship would require from us but intoxicated off of the love. And the karma. Somehow a year and a half later, having walked through hell together, and having laughed more than I ever imagined possible, he asked me to marry him.", she writes in the caption.
January 2022: Megan Fox candidly discusses the influence of Kelly's style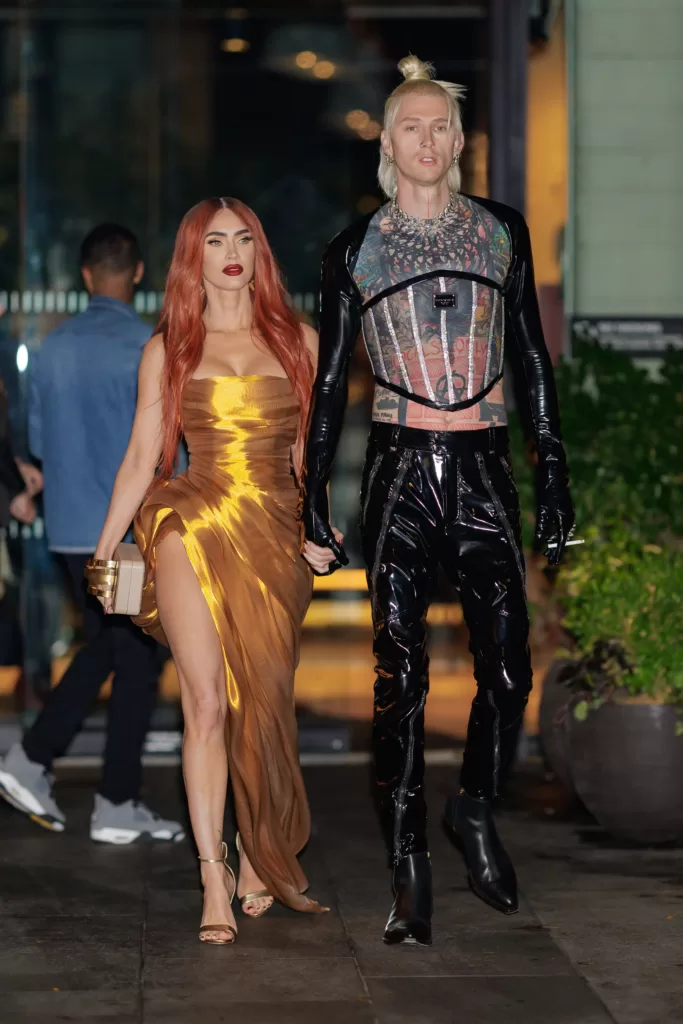 "Prior to being famous everyone who knew me always knew that I would always wear one really insane piece, and everybody would be like, 'You dress weird.' And it wasn't until I was molded and had to dress one way that I gave up on that. And being with him, obviously, he's slightly eccentric in the way that he dresses—and that has freed me up to express myself more. And he helped hook me up with Maeve Reilly, my stylist.", she says.
February 2022: The couple welcomes a new addition to their family
They joyfully introduce Whiskey, a new kitten, into their lives.
🛍️ Order the Unisex Megan Fox T-Shirt, click the image below:
May 15, 2022: Machine Gun Kelly dedicates the song "Twin Flame" to Megan Fox
During his performance at the Billboard Music Awards, Kelly publicly declares Fox as his wife, adding an extra touch of romance to the moment. He shares with the audience that his upcoming song, "Twin Flame," is a heartfelt dedication to her.
May 16, 2022: They get matching tattoos
To celebrate Fox's 36th birthday, the couple decides to get matching ring-finger tattoos. They opt for voodoo doll designs adorned with stitches and pinned hearts, symbolizing their unique bond and commitment to each other.
June 27, 2022: They make a stylish statement on the red carpet by coordinating their outfits in vibrant pink
They make a fashionable statement at the premiere of Kelly's Hulu documentary, Life in Pink, by stepping out in perfectly coordinated pink outfits.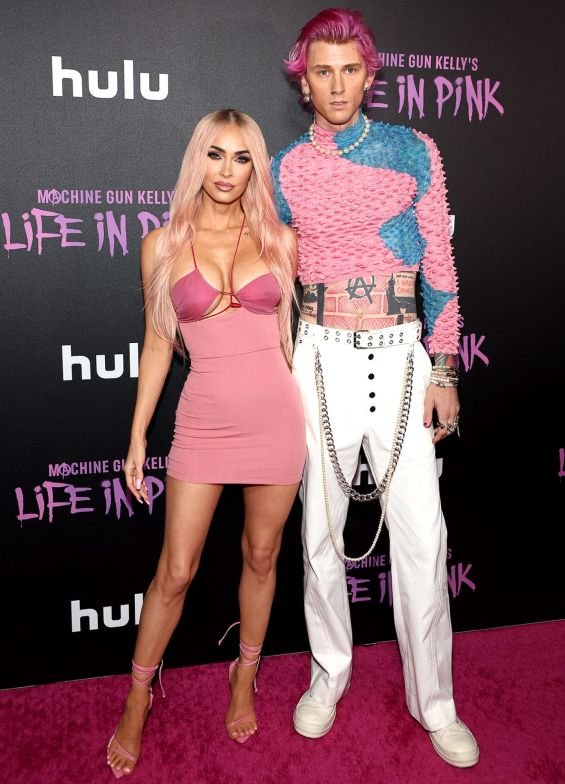 August 2022: They dispel recent breakup rumors
Putting breakup rumors to rest, the couple enjoys a cozy lunch date in California. In candid photos captured by TMZ, they are spotted strolling hand in hand, their arms wrapped around each other, while effortlessly showcasing their coordinated and edgy ensembles.
February 2023: Fox firmly denies and shuts down cheating rumors surrounding her relationship
In an Instagram statement, Fox addresses recent cheating rumors, dismissing them as baseless and random, clarifying that there has been no infidelity in her relationship with Kelly.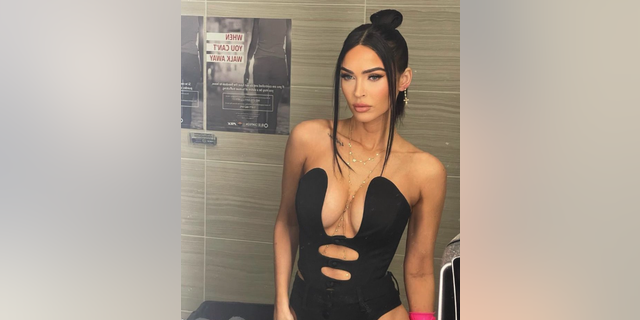 February 2023: The couple is engaged in intensive couples therapy to work on their relationship
According to a source for Page Six, the couple is reportedly engaging in daily Zoom sessions with a couples therapist.
March 2023: Megan Fox and Kelly break up
According to a source for Us Weekly, the couple is currently on a break but is still in contact. They are very hot and cold.
 "They have stalled wedding planning to work on their issues. Their relationship is pretty volatile at the moment. They are currently off, but still texting each other.", the source says.
April 4, 2023: They're seen on a vacation in Hawaii
Amid their efforts to mend their relationship, Megan Fox and Machine Gun Kelly were recently seen enjoying a vacation together in Hawaii. TMZ shared photos of the couple having dinner, followed by Fox and MGK waving to fans and taking a leisurely stroll down to the beach.
April 2023: The couple may be making strides to reconcile
Currently, the two are focusing on their time together.
"They enjoy being together and love one another, so they are trying to get to a good and solid place. They both have so much fun together and feel comfortable with one another, and that hasn't changed.", says the source.
April 2023: They're photographed holding hands in Hawaii
Multiple newly released photos from the Daily Mail capture the couple holding hands as they enjoy leisurely walks along the beach.
April 27, 2023: Machine Gun Kelly on the red carpet solo
Attending the world premiere of friend Pete Davidson's Peacock series Bupkis in New York City, the musician makes a solo appearance on the red carpet, marking one of the rare occasions where Kelly attends an event without Fox by his side since they began dating.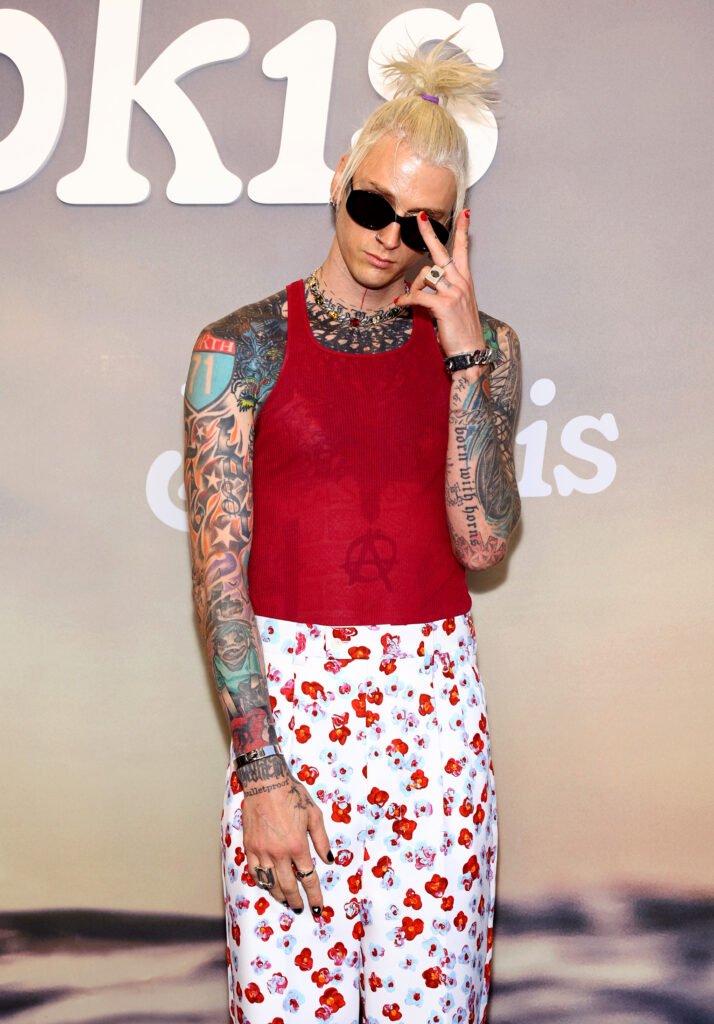 May 18, 2023: Kelly and Fox make their most public appearance together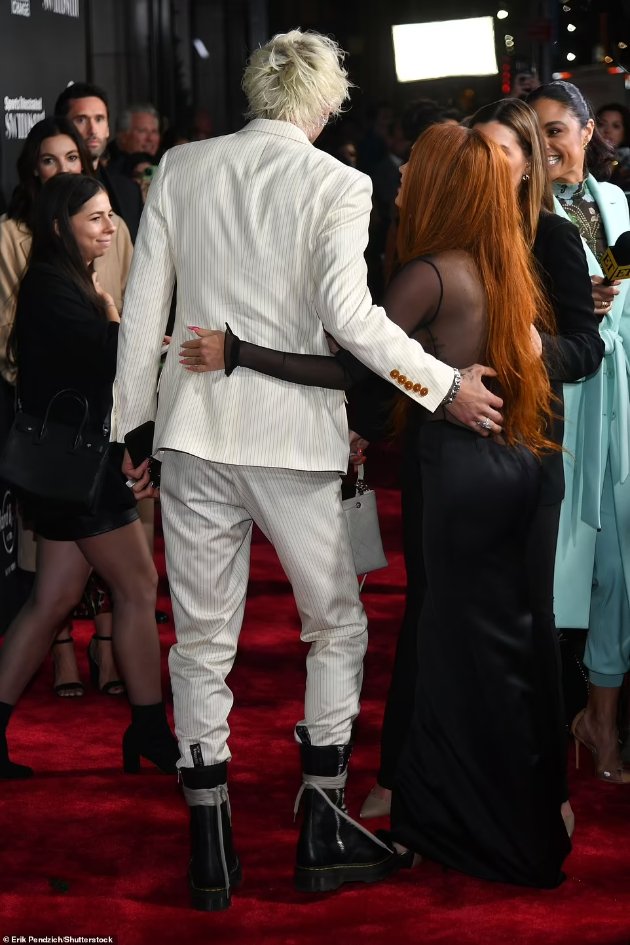 After rumors that they broke up, Megan Fox and Machine Gun Kelly appeared together at an event in New York. The actress attended the launch party for the latest issue of Sports Illustrated featuring Megan Fox on the cover, and her fiance came along to show her support.
But Machine Gun Kelly escorts Meghan to the red carpet, then hides behind a door to escape the paparazzi.
Watch the full video here:
Download the new game Guess The Celebrity Quiz and check how well you know your idols
Always be up to date with the news and follow the trends!