Kim Kardashian was visiting the Vatican these days, and what attracted the most attention was her inappropriate clothes, due to which the reality star was the target of a lot of criticism. She was accompanied by supermodel Kate Moss and her daughter, who chose much more decent clothes.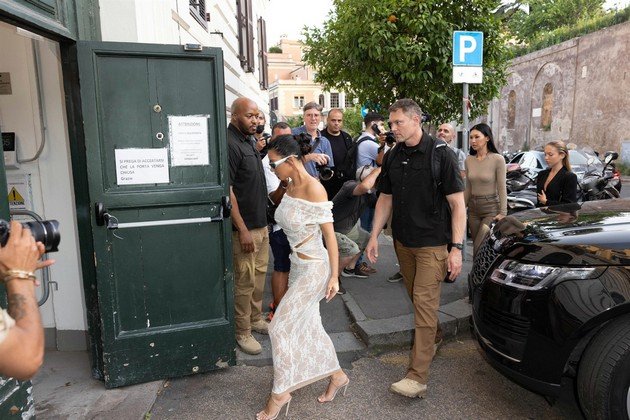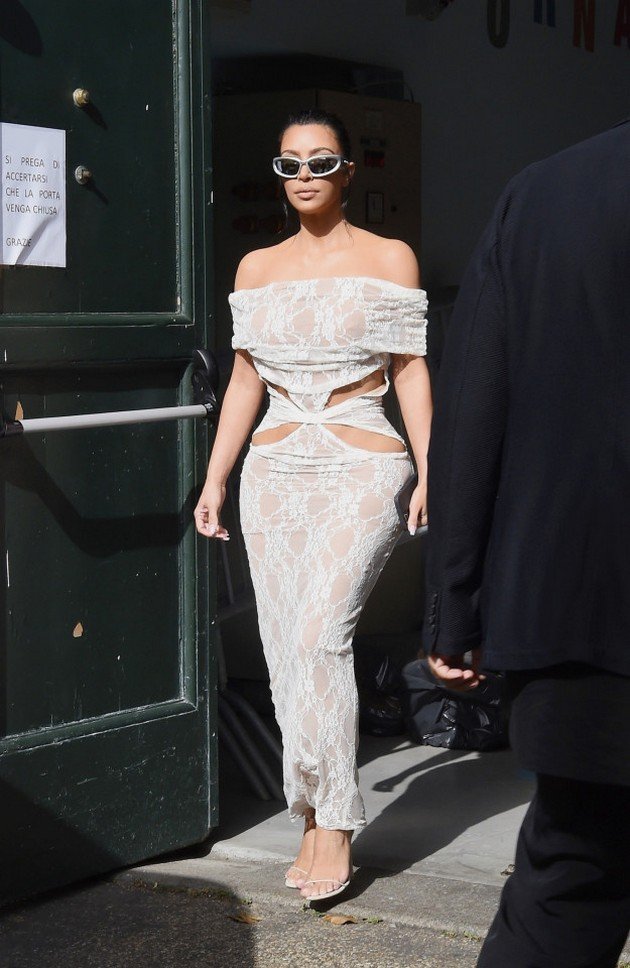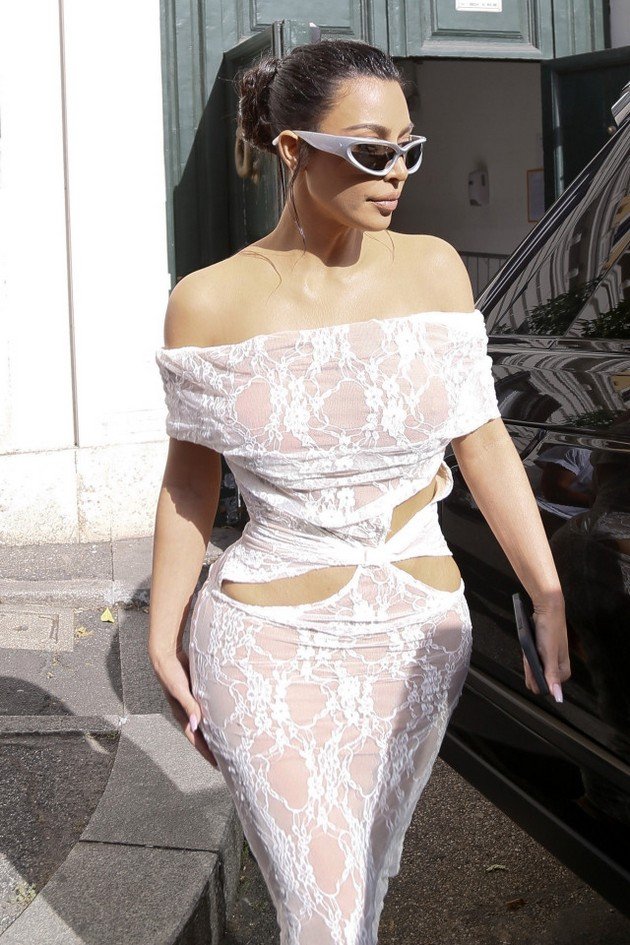 Kim Kardashian criticized after visiting the Vatican in a nude dress
Kim Kardashian was in the Vatican this week, and this time she did not miss the opportunity to show more skin. The problem is that the Vatican is a holy place for Christians, so Kim showed great disrespect for the faithful.
The 40-year-old reality star chose a lace dress with bare shoulders and cuts that reveal part of the abdomen. She complemented the combination with minimalist sandals and sunglasses.
Kim is known to often choose inappropriate clothes, but this time she caused an avalanche of negative comments on Twitter.
"Kim, don't you have the slightest decency? We know you do not have good taste, but do you have to show your body this way in the VATICAN? Great disrespect… "
"When I wanted to go to the Vatican I had to buy a scarf to cover my shoulders because I was wearing a sleeveless blouse. I can't believe they let her go without covering her shoulders."
"There is no respect for the institution…"
"This is proof that no matter how much money you have, you can't buy dignity."
"Did she really think this was the right outfit?"
Kim wasn't alone in the Vatican accompanied by her idol Kate Moss, as well as the supermodel's daughter. Unlike Kim, Kate and her daughter chose more appropriate clothing.
The supermodel wore a black dress with frames, as well as a shirt with which she covered her shoulders. Her daughter wore a long blue dress, combined with a black jacket.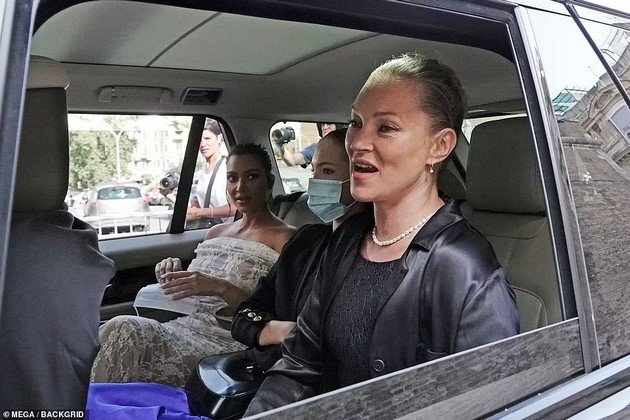 However, in some buildings, such as St. Peter's Basilica, the dress code is very strict, so Kim seems to have been forced to wear a long black coat before entering.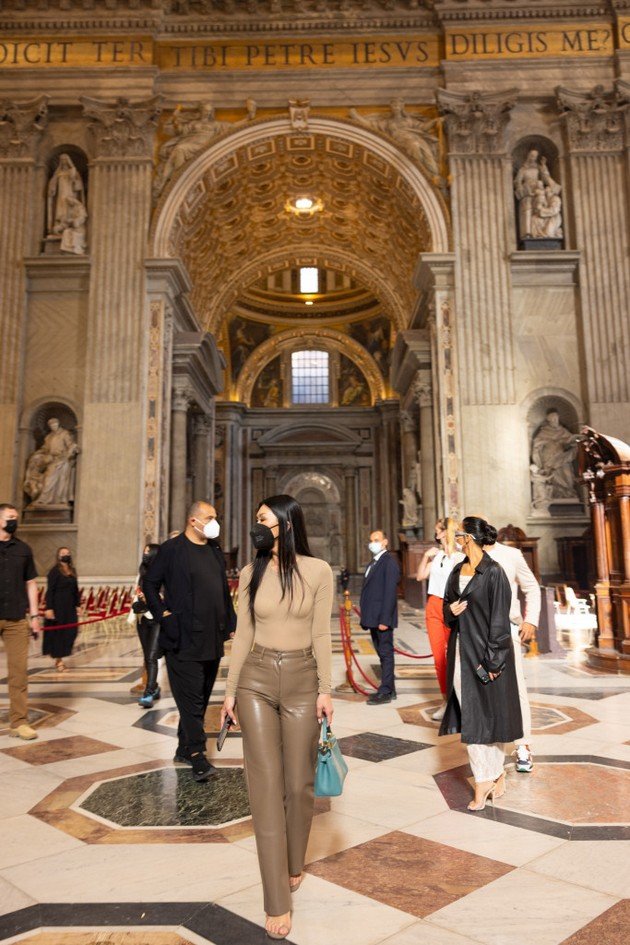 Besides the Vatican, Kim also walked around Rome, and the paparazzi caught her taking a photo in front of the Colosseum. This time, Kim chose blue shorts and a white blouse, combined with slippers.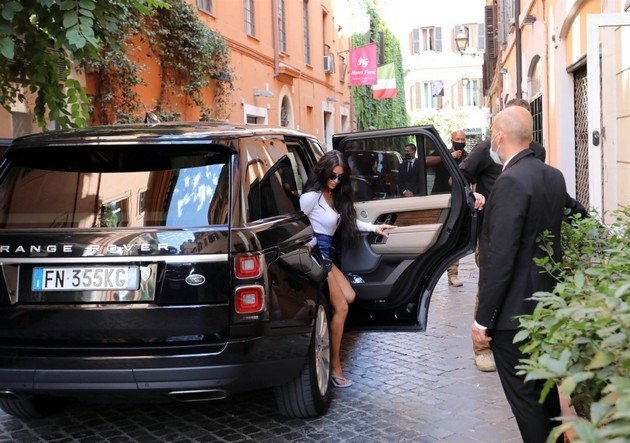 Download the new game Guess The Celebrity Quiz and check how well you know your idols
Always be up to date with the news and follow the trends!