Khloe Kardashian continues to share her experience with skin cancer. She is grateful that doctors and beauticians restored her normal appearance after cheek surgery.
Khloe Kardashian Shows Off Scars From Skin Cancer Removal
The 39-year-old reality star from the show "The Kardashians" shared that for almost a year she thought the dot she had on her face was acne. Later, she was found to have melanoma, the most severe form of skin cancer.
"For almost a year I thought this little spot was acne. It turned out to be melanoma.", Khloe wrote.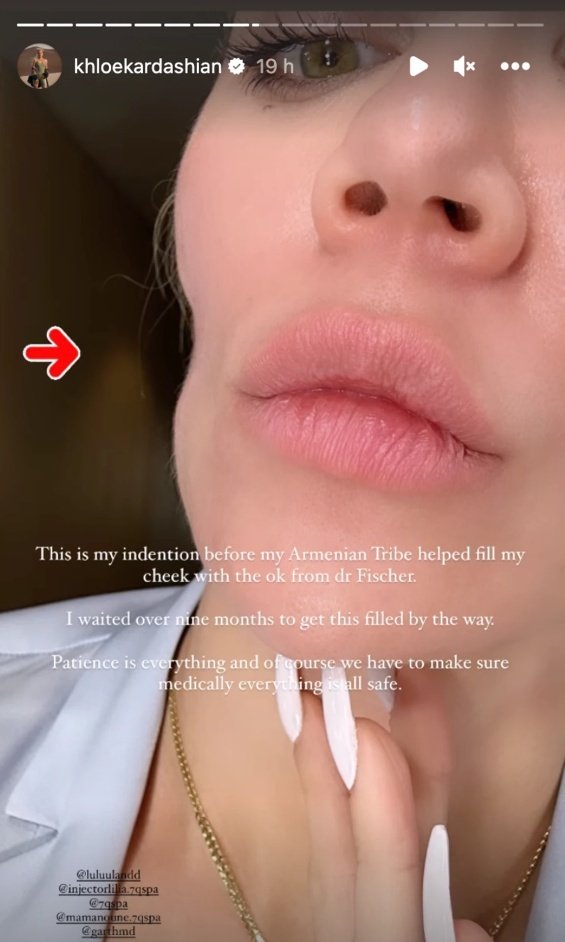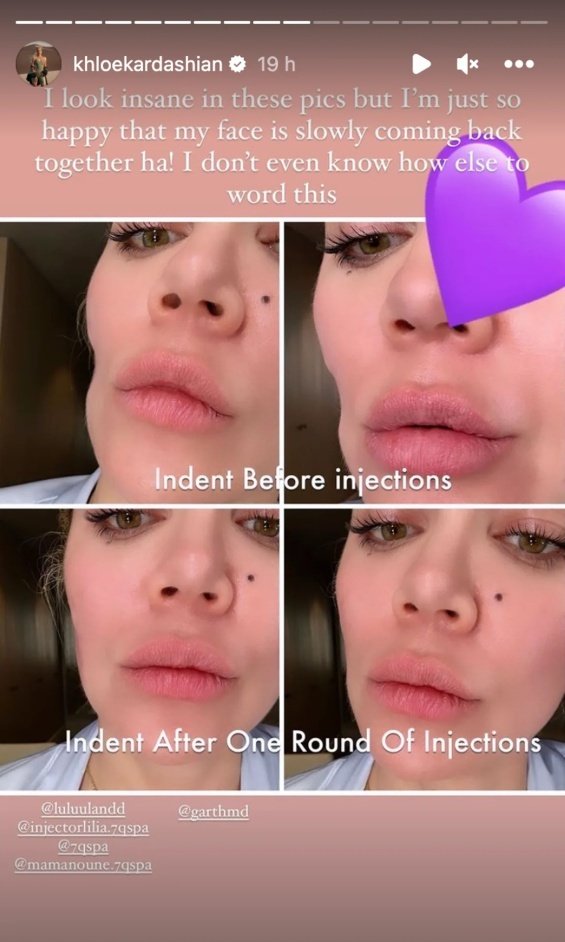 She posted new photos of the 1.5-inch scar on her face from the surgery and the dent left on her cheek.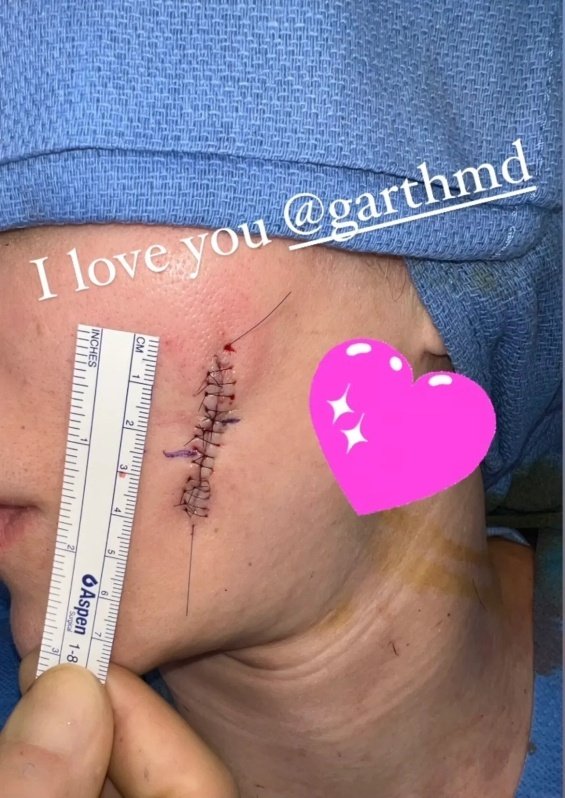 "Not that I need an arrow to show the huge dent on one side of my face. Because they had to remove a tumor from my cheek, I was left with a dimple. I'm definitely not complaining, because I'd rather have a dimple than melanoma.

I am incredibly grateful to the doctors who helped me and continue to help me on this journey with skin cancer.", she wrote.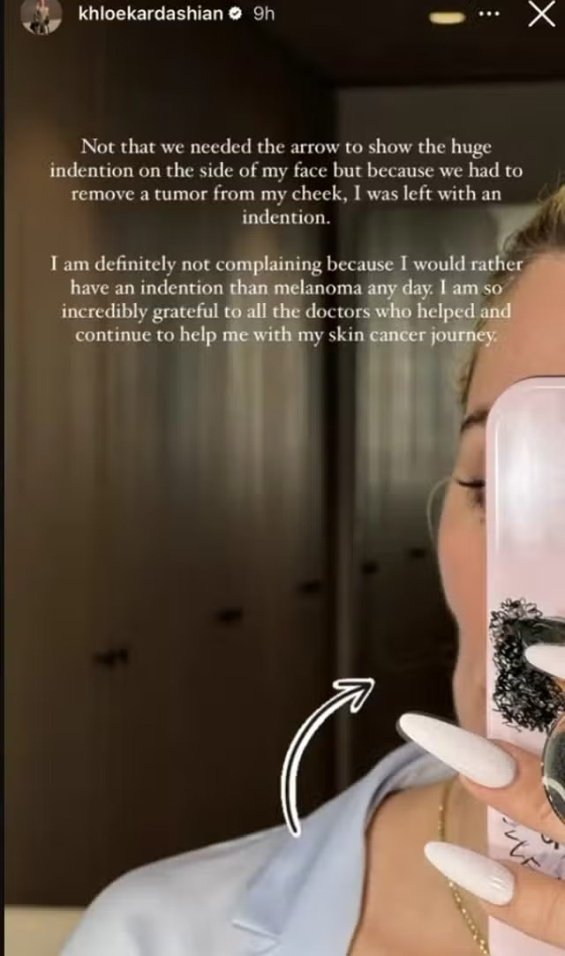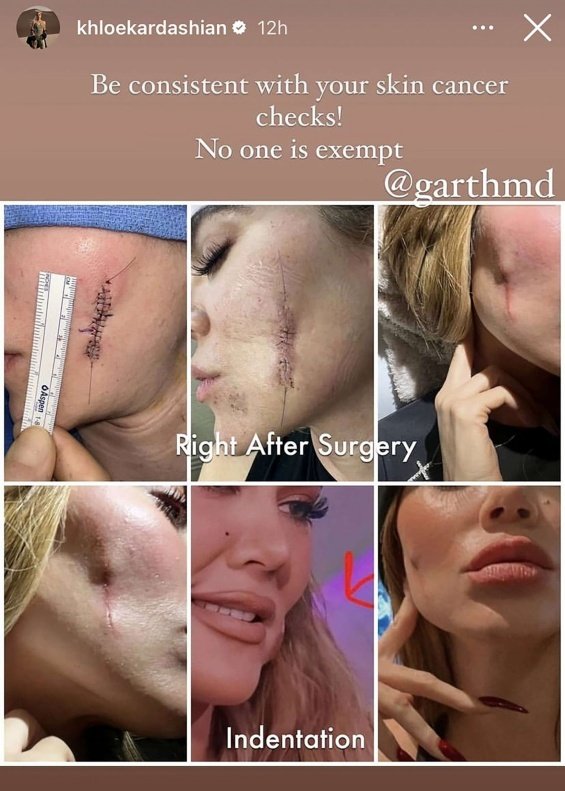 Khloe encourages her fans to see a dermatologist for a skin check once a year.
"I never thought this little dot would turn into skin cancer and I can't imagine what could have happened if I hadn't gone to the doctor to get it checked out. It is very important to pay attention to our skin and to skin and body changes, no matter how small. There is no such thing as too much caution. You are your responsibility. Take care of yourself.", she advises.
Khloe found out she had melanoma last October.
"A few months ago, a tumor was removed from my face. After noticing a small lump on my face and assuming it was something insignificant like acne, I decided to do a biopsy 7 months after I realized it wasn't changing.", she wrote a few months ago.
Khloe has a predisposition to developing skin cancer. She had an operation to remove melanoma on her back at the age of 19.
👉🏻 Your contribution to BuyMeACoffee can give us the strength to continue delivering the latest and most comprehensive news.
Download the new game Guess The Celebrity Quiz and check how well you know your idols
Always be up to date with the news and follow the trends!
👉🏻 Support our work by giving us a small donation