The supermodel Emily Ratajkowski became famous thanks to the video for Blurred Lines by Robin Thicke and Pharrell Williams but recently revealed that she was upset by Robin on the set.
According to The Sunday Times, in an excerpt from her book My Body, which will go on sale in November, Emily claims that Robin touched her breasts.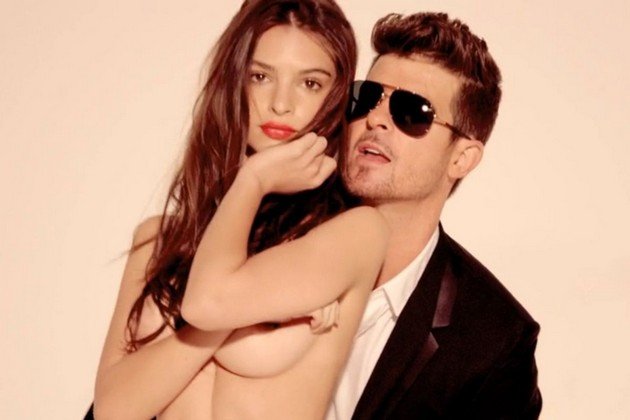 Emily Ratajkowski was sexually harassed on the Blurred Lines set
There are scenes in the video where Emily is topless, but she says that she didn't feel naked on the set until the disturbing event with the singer.
Emily's statement was confirmed by the director of the video.
The incident allegedly happened after Robin came to the set a little drunk and Emily was topless for the filming:
"Out of nowhere, I felt the coldness from the palms of someone touching my bare chest from behind. Instinctively I walked over and saw Robin Thicke.

He smiled at me and took a step back, his eyes hidden with glasses. I turned my head towards the darkness of the set."
The supermodel says that she avoided looking him in the eyes.
"I felt the shame all over my body. I didn't react – at least not properly."
Reportedly, none of the women on the set reacted to the singer's inappropriate behavior.
"No matter how many women we were there, we were not in a position to blame Robin Thicke on the set of his music video. Still, we worked for him."
For the Sunday Times, the director of the video, Diane Martel, said that she witnessed the event.
According to Diane, she immediately yelled at Robin and told him they had finished filming, but Emily claims that they continued filming that day.
"I remember the moment he touched her breasts. One in each hand. He was standing behind her."
The song from 2013 was a big hit, but also faced a lot of controversies. The public considered the song to glorify the rape and harassment of women, mostly because of the lyrics "I know you want it".
Because of this, the song was banned in many nightclubs across the United States.
The video was also highly criticized and even Emily wasn't impressed with it.
"At first, I didn't like the idea at all. I think I look a little annoyed in the video. Now the video is a part of my existence that irritates me.

When someone starts talking to me about Blurred Lines, I just ask – are we going to talk seriously about a video from a few years ago?", shared the model back in 2015.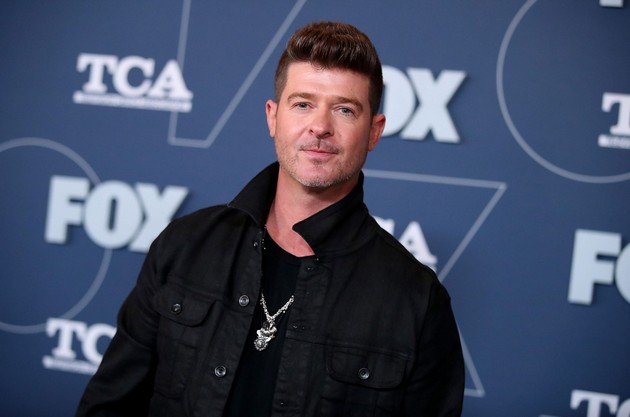 So far, the singer hasn't announced anything about Emily's accusations.
Download the new game Guess The Celebrity Quiz and check how well you know your idols
Always be up to date with the news and follow the trends!