Angelina Jolie visited Ukraine and in addition to photographing and talking to fans, the actress had to be rushed to a shelter after the sirens sounded for a possible attack.
#AngelinaJolie popped to a coffee shop in #Lviv. The actress has been supporting #Ukraine in its fight against #Russia since day one. #WARINUKRAINE pic.twitter.com/Nkvy3d0QeA

— KyivPost (@KyivPost) April 30, 2022
Angelina Jolie visits Ukraine
Angelina Jolie suddenly visited Ukraine and was spotted in a cafeteria almost immediately upon arrival.
The famous actress visited the Ukrainian city of Lviv on Saturday, April 30, where she conspired with the Ukrainians, took photos with the fans and allegedly promised to return again.
According to sources, Jolie's visit really improved the mood of Ukrainians in the midst of the war.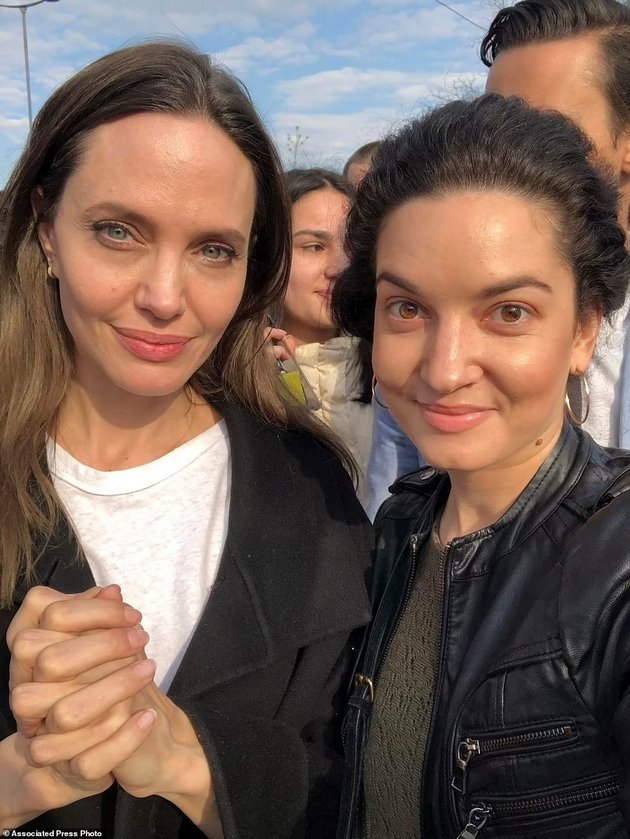 The governor of Lviv also announced the visit:
"The visit was a surprise for all of us. Many people who saw Miss Jolie in Lviv could not believe that she really was her."
The actress regularly collaborates with the United Nations and pays a lot of attention to war refugees around the world, and in Ukraine, she visited injured children, locals and volunteers.
🚨B R E A K I N G#AngelinaJolie arrived in #Lviv 🇺🇦 with a humanitarian mission as a #UN Goodwill Ambassador 🇺🇳. The actress had already visited the injured children, settlers and volunteers.#Ukraine️ #UkraineWar
pic.twitter.com/MTt7VavOds

— KromaMedia 🌻 (@thedimsol) April 30, 2022
She was taken to a shelter after sirens sounded
However, Jolie's visit did not go smoothly – she was rushed to a shelter after sirens sounded in Lviv for a possible attack.
A video of the eerie moment when several people accompany Jolie as she runs to safety also appeared on Twitter.
When asked "Is she afraid", Jolie answers that she is not afraid.
#AngelinaJolie during the airborne #alarm in #Lviv pic.twitter.com/Tvn9gCvg96

— Iluha (@iluha_biz) April 30, 2022
Download the new game Guess The Celebrity Quiz and check how well you know your idols
Always be up to date with the news and follow the trends!