Justin Bieber, the Grammy award-winning pop sensation, found himself in an embarrassing situation while partaking in a golf tournament at the Hillcrest Country Club on Sunday, October 3.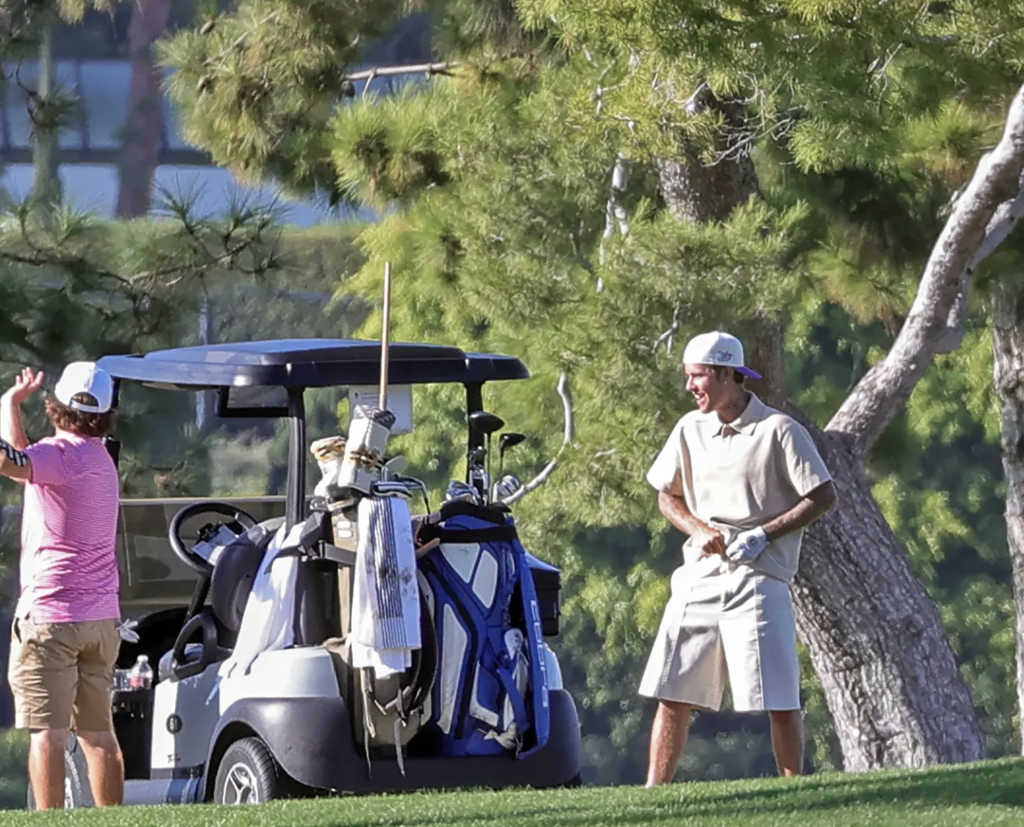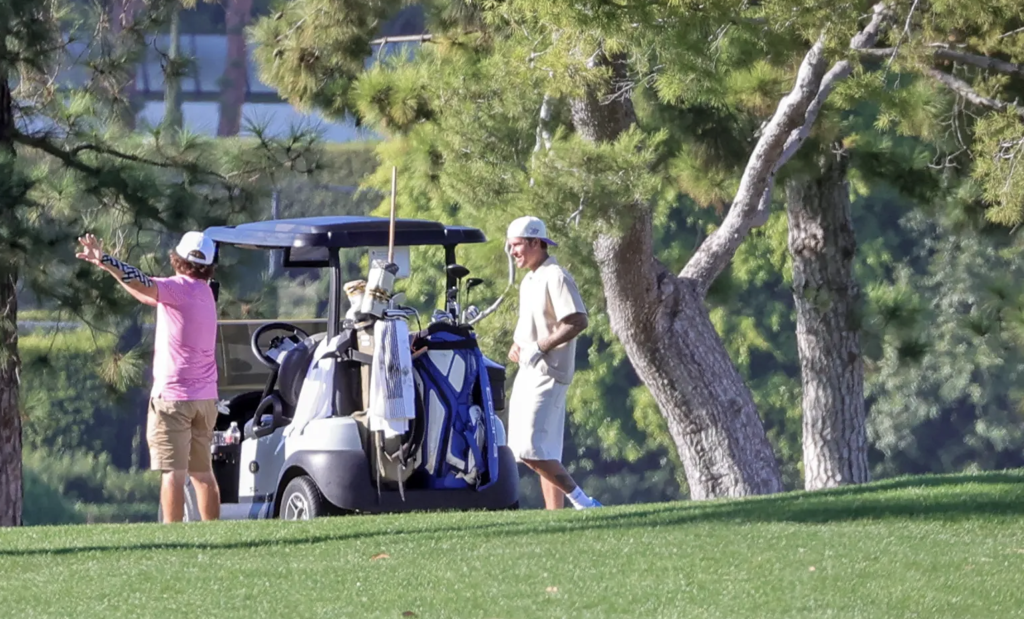 The young artist, who's previously made headlines for unconventional public restroom choices, added another chapter to his unconventional antics on the golf course.
Justin Bieber Dropped His Pants in Public
Sporting a matching cream ensemble, Bieber seemed to be enjoying his day on the green until nature called. Unwilling to make the trek back to the clubhouse, he resorted to a behind-the-tree pee break. A discreet handling of the situation followed, during which he unbuttoned his shorts and addressed the matter.
After relieving himself, the "Love Yourself" singer promptly returned to his game, showing his determination to complete the round. Bieber's impromptu pit stop, however, didn't go unnoticed, leaving spectators amused and a bit perplexed.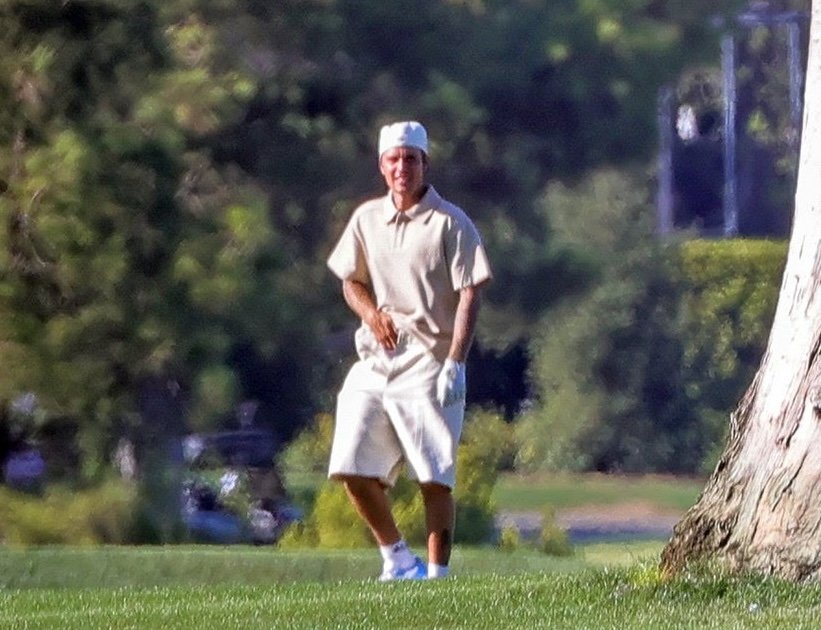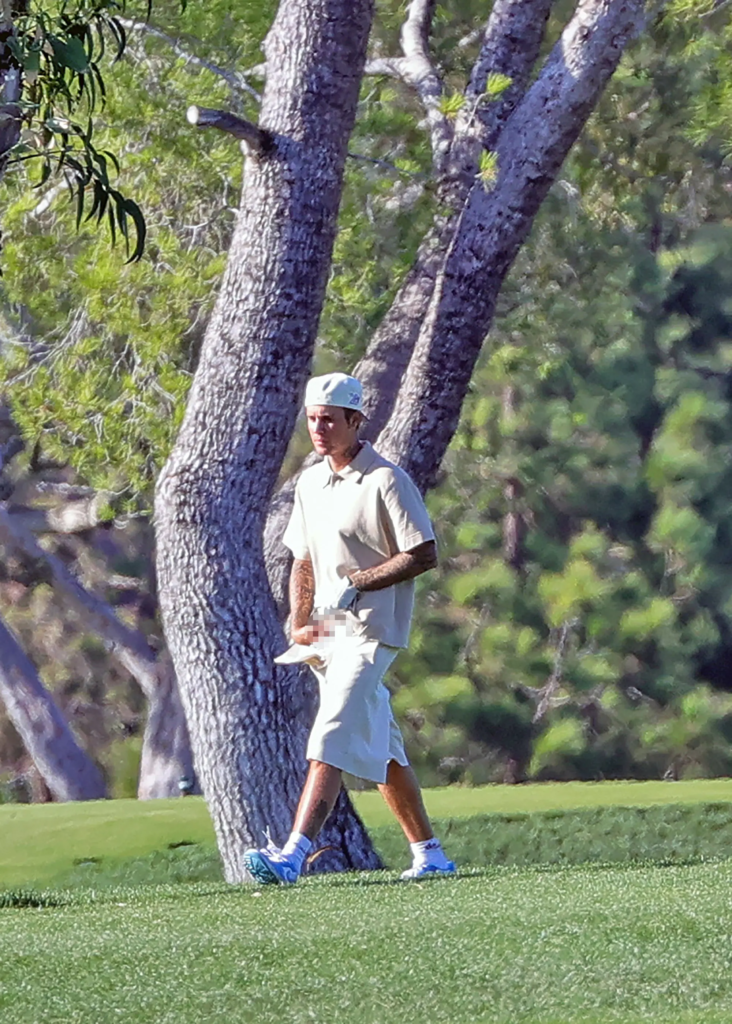 This isn't the first time the pop icon has been caught in such situations. A notorious incident occurred in 2013 when a video surfaced showing Bieber urinating into a mop bucket in New York City, as reported by TMZ. In that incident, he took things further by using a bottle of cleaner on a picture of former President Bill Clinton. At the time, Bieber was a mere 19 years old.
As Justin Bieber continues to keep us on our toes with his unpredictable actions both on and off the stage, this latest golf course episode adds another intriguing chapter to his growing collection of unconventional public moments. We can only wonder what he might surprise us with next.
👉🏻 Your contribution to BuyMeACoffee can give us the strength to continue delivering the latest and most comprehensive news.
Download the new game Guess The Celebrity Quiz and check how well you know your idols
Always be up to date with the news and follow the trends!
👉🏻 Support our work by giving us a small donation