Ariana Grande broke down in tears while talking about cosmetic procedures she's had in the past.
Ariana Grande Admitted That She Had A Lot Of Lip Fillers And Botox Before The Age Of 25
In a new video for Vogue, the 30-year-old singer and actress admitted that she had "loads" of lip fillers and Botox before the age of 25, but stopped in 2018.
"My relationship with beauty has changed a lot over the years. I used to use makeup as a mask or something to hide behind. As I get older, I see makeup as a way of self-expression and accentuating what's there.

I've had loads of lip fillers over the years and botox. I stopped in 2018 because I felt it was too much. I felt like I was hiding. I didn't expect that I would become emotional.", said Grande with teary eyes.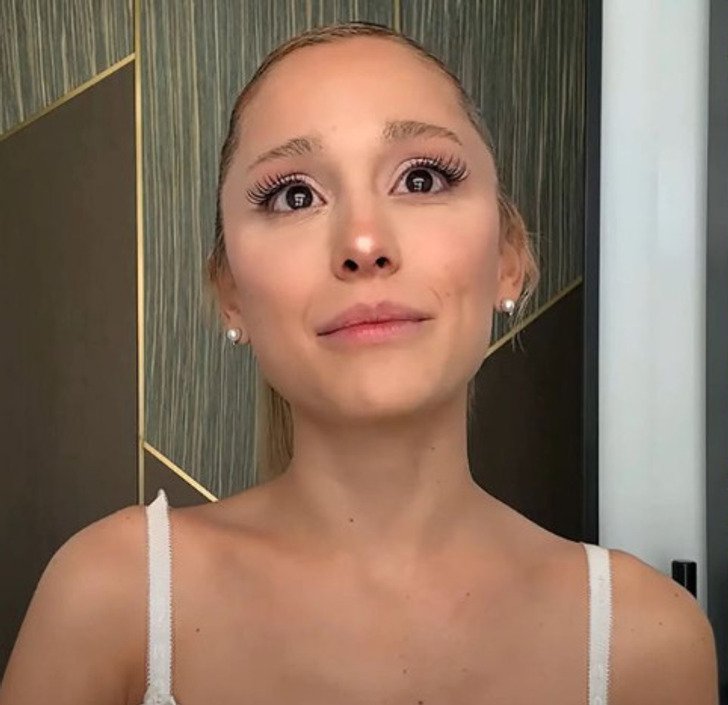 "For a long time, beauty for me was about hiding, and now I feel like maybe it isn't anymore, because I stopped having fillers and botox.

I want to see my well-earned lines from crying and laughing. I hope my laugh lines get deeper and deeper and I laugh more and more. I just think aging can be a beautiful thing.

If we're talking about beauty secrets, let's reveal everything.", added Ariana.
👉🏻 Your contribution to BuyMeACoffee can give us the strength to continue delivering the latest and most comprehensive news.
Download the new game Guess The Celebrity Quiz and check how well you know your idols
Always be up to date with the news and follow the trends!
👉🏻 Support our work by giving us a small donation