Khloé gave a birth to her first child, a girl, with Tristan Thompson on Thursday, April 12. Later the same day, Kim Kardashian and her sister Kourtney Kardashian, were spotted departing Cleveland on a private jet.

After footage emerged of the NBA star, 27, cheating on the Revenge Body host, 33, with multiple women throughout her pregnancy, a source close to the Kardashians told that Kim, 37, Kourtney, 38, and Kris Jenner "had concerns" about Khloé dating "another basketball player."
"Women are constantly throwing themselves at professional athletes, and it's very easy to stray when teams are on the road," the source explained. "Kris never expressed her fears to Khloe because she felt it would cause nothing but drama and create tension."
After the living hell that Khloe had to deal with while married to the former player basketball player at Lakers, Lamar Odom with the constant cheating, her sisters had wanted her to date a non-athlete.
"It has always been important for Khloe to try and establish her own identity beyond her sisters and family. She moved to Dallas with Lamar when he was traded, and things had already been really bad at that point. It just seems like she is trying to run away from them and have her own thing."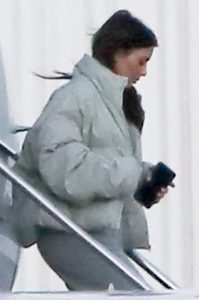 Prior to their brief trip to Ohio, Kim and Kourtney enjoyed a trip Turks and Caicos with their kids for spring break. In meanwhile, Thompson was seen leaving the hospital after Khloé gave birth on Thursday. The new mom's team is already preparing for Khloé to move back to Los Angeles as soon as possible.