United Nations Secretary-General Antonio Guterres proposed "the way forward" for extending the Ukrainian Grain Export Agreement, his officials said last night, after his meeting with Russian Foreign Minister Sergei Lavrov.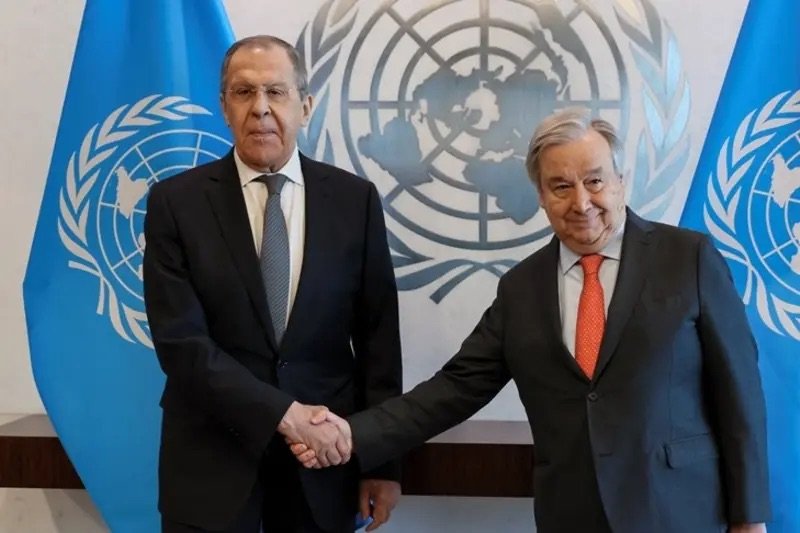 Guterres sent a letter to Putin on the extension of the Agreement on the export of Ukrainian grain
Guterres handed Lavrov "a letter to President Vladimir Putin, in which he described the path to be followed to improve, deepen and expand" the agreement signed in July 2022, which, despite the conflict, allows the export of Ukrainian grain through the Black Sea, the press release states.
A similar letter has been sent to the "other two signatories" of this agreement, Ukraine and Turkey, which is considered crucial for world food security.
The "Black Sea Grain Export Initiative" was extended for the second time on March 19. But Russia then asked for a 60-day extension rather than the tacit 120 days, citing its dissatisfaction with the implementation of part of the deal to export its agricultural products and fertilizers, which is still blocked by Western sanctions.
The UN Secretary-General "noted the concerns of the Russian Federation" regarding the implementation of the agreement on the export of its food products and artificial fertilizers and "a comprehensive report was given on the progress made in this regard," his services said, stressing that the UN "will continue to operate' in order to 'solve remaining issues.
"So far, there has not been much progress," Sergei Lavrov commented in his ministry's press release, lamenting the lack of "will on the part of Western countries to really do everything necessary for the successful implementation" of the two chapters of the agreement.
"We will study the proposals that (the secretary-general) sent us in the letter," he added.
Download the new game Guess The Celebrity Quiz and check how well you know your idols
Always be up to date with the news and follow the trends!