In the world of celebrity gossip, the news of Avril Lavigne kissing rapper Tyga just weeks after calling off her engagement to singer Mod Sun has been making headlines. The internet has been abuzz with rumors, speculation, and opinions on this new development in the pop star's life.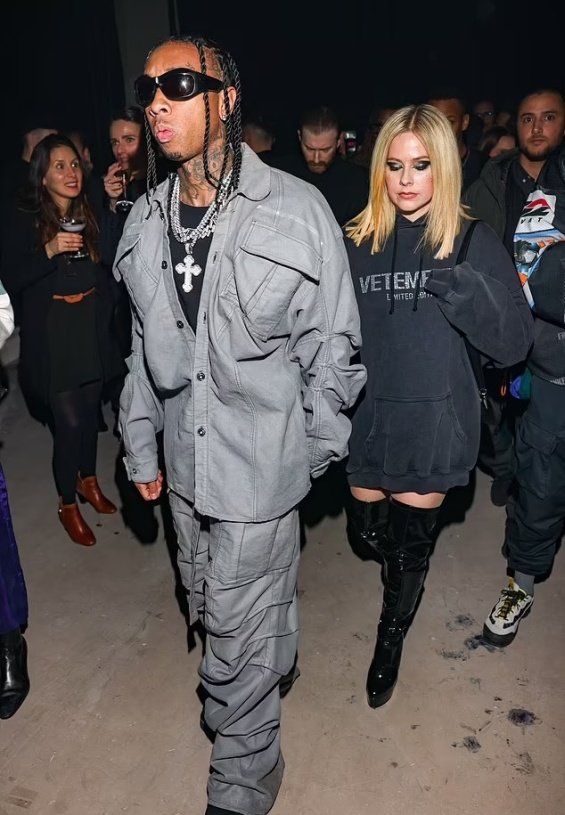 Avril Lavigne kisses Tyga
Fast forward a few weeks, and Avril Lavigne was spotted at a Los Angeles nightclub with rapper Tyga, who is best known for hits like "Taste" and "Rack City." The two were reportedly seen getting cozy, and the internet quickly went into a frenzy. Fans and critics alike have been quick to point out the age difference between the two, with Avril being 37 and Tyga being 32.
However, it's worth noting that the age difference isn't as significant as it may seem, and relationships with similar age gaps are quite common in Hollywood. What's more important is the chemistry and connection between two individuals, which can't be determined by age alone.
While some have criticized Avril Lavigne for moving on too quickly, others have come to her defense, arguing that it's her life, and she's entitled to live it as she sees fit. It's important to remember that celebrities are human too, and they go through the same ups and downs in their personal lives as the rest of us.
Ultimately, only time will tell if Avril Lavigne and Tyga's relationship is meant to last. However, what's certain is that their kiss has generated a lot of buzzes and put them both in the spotlight. As for Avril Lavigne, she has always been a rebel and a trailblazer, and her recent actions show that she's not afraid to take risks and live life on her own terms.
Download the new game Guess The Celebrity Quiz and check how well you know your idols
Always be up to date with the news and follow the trends!