At the age of 16, she had an affair with her mother's boyfriend, and with Billy Bob Thornton they carried bottles full of their blood around their necks – Jolie's love life is really turbulent and bizarre.
Angelina Jolie was a rebel as a child, grew up in a dysfunctional family and it is a well-known fact that in her youth she experimented with various narcotics.
Even in the love life of the actress, there is no lack of controversy and it seems that each of her relationships is stranger and more bizarre than the previous one.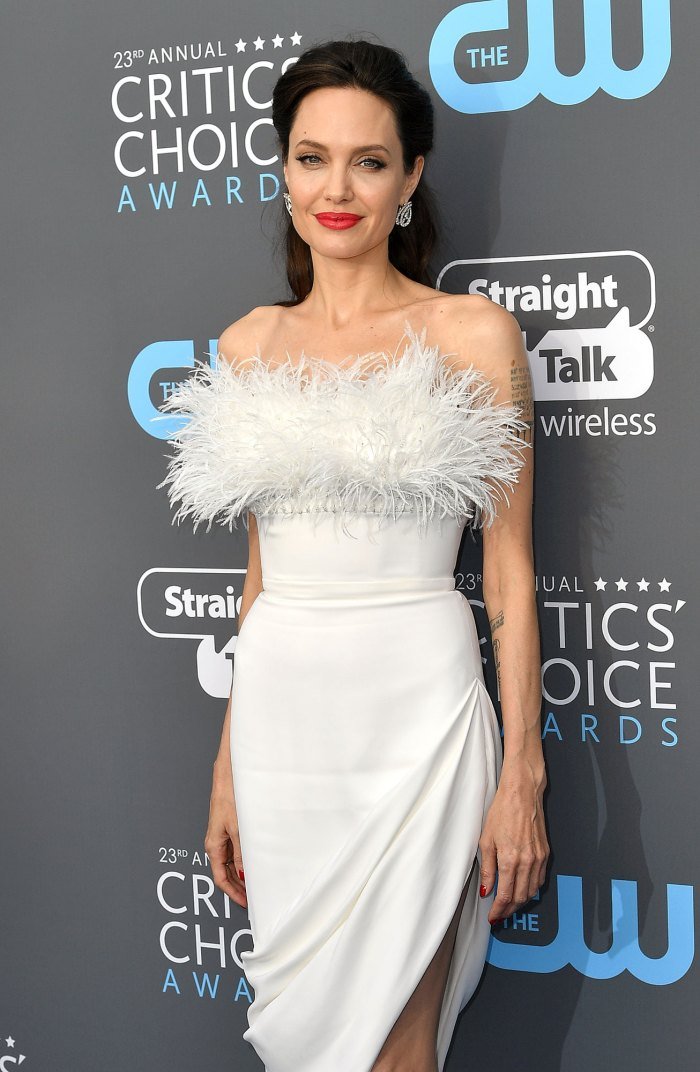 Angelina Jolie's most tumultuous and bizarre love affairs
Her mother's boyfriend
At the age of 16, Angelina had an affair with her mother's boyfriend at the time. Apparently, her mother Marcheline was madly in love with this man, and they even lived together when the affair happened. As soon as Marceline found out, she immediately broke up with him, and the bizarre situation cooled the relationship between her and Jolie.
In the early 1990s, Angelina and her mother left their problems behind and improved their relationship, but in 2007 Marceline died of cancer.
Jonny Lee Miller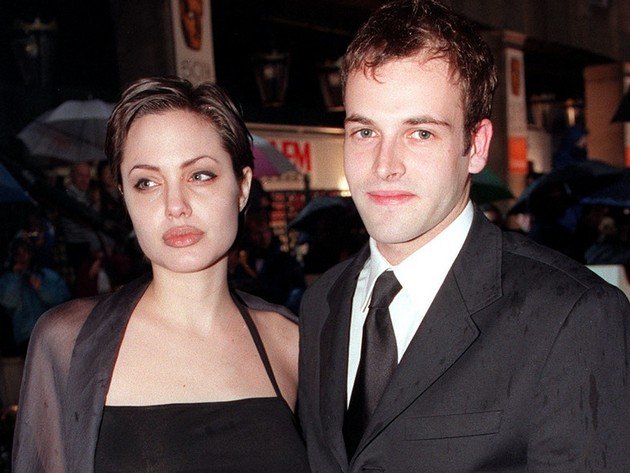 Jolie has been spotted several times leaving the home of Jonny Lee Miller, whom she was married to in the 1990s, and this has fueled rumors that they may be together again.
Jolie and Miller met on the Hackers set and soon began a relationship. They got married in 1996, signing with blood. According to Jolie, a bloody signature was far more important than a "plain" paper signature.
Three years later they separated but remained on good terms.
Billy Bob Thornton
In their time, Angelina and Billy were the strangest Hollywood couple. The actor is 20 years older than Angelina, but the age difference was not a problem for them, so in 2000 they got married.
In this marriage, too, Angelina included a "ritual" with blood. She and Billy wore necklaces with bottles full of their blood. The actress even tattooed the name of the Oscar winner on her left arm, but this marriage lasted only three years.
After the divorce, Angelina covered the tattoo with a new one with the coordinates of the place of birth of her children, but she allegedly still kept the necklace with Billy's blood.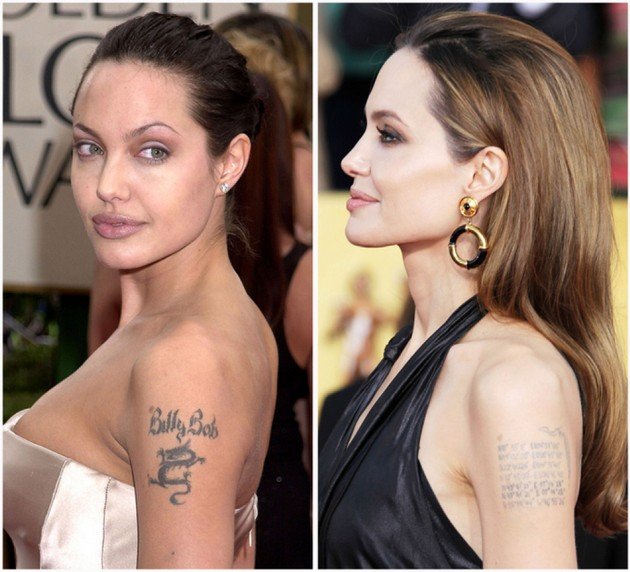 Jenny Shimizu
Jolie has stated several times that she is bisexual, so in the past, he had an affair with a woman. Before marrying Jonny Lee Miller, Angelina had an affair with actress and model Jenny Shimizu. And it probably wasn't just an adventure – Jolie was madly in love with her.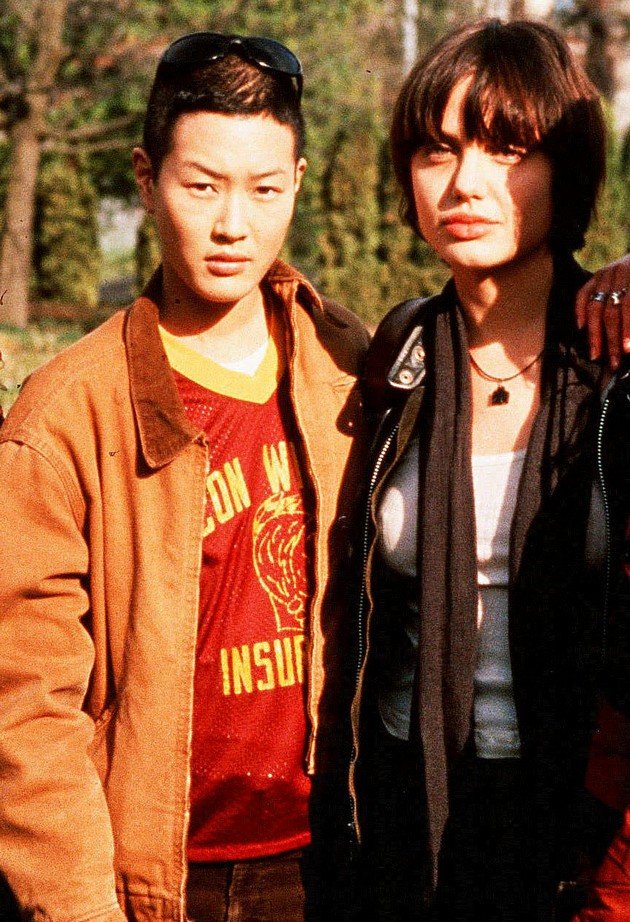 When he was married to Jonny, Angelina said:
"I would probably marry Jenny if I didn't marry my husband. I fell in love with her the first time I saw her."
According to some rumors, Jolie continued to see Jenny even while she was married to Miller.
Brad Pitt
Definitely, Jolie's most famous relationship is with Brad Pitt. The actors met on the set of Mrs. & Mrs. Smith, at the time Brad was married to Jennifer Aniston.
Rumors immediately surfaced that Brad was cheating on Jennifer with his colleague. Although they both denied it, it was not long before Brad divorced Jennifer and began a relationship with Jolie.
They started a large family, got married in 2014, but only two years later began their tumultuous divorce. At first, their differences regarding the upbringing of the children were cited, but over time other accusations began to emerge – Brad Pitt had problems with alcohol and was violent.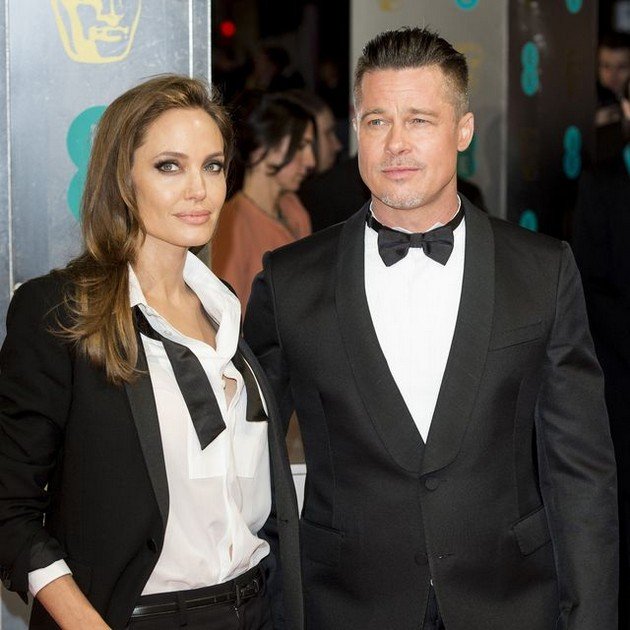 Jolie fought for full custody of their children and even wanted the children to testify against Brad, but this year the judges decided the couple should have joint custody.
According to sources close to Jolie, she was disappointed with the judges' decision and will still fight to get what she wants.
Download the new game Guess The Celebrity Quiz and check how well you know your idols
Always be up to date with the news and follow the trends!